I've been collecting and appreciating whisky for just over a decade - not as long as some, but I've still managed to amass quite a stash in that time - and even though I have enough bottles to keep me busy for the next 15 years, I just can't resist a bargain.
And with prices spilling all over the place this Prime Day, I thought I'd pick out some of the bottles that I think are worth your time, starting with 20% off the classic Lagavulin 16 year old. Amazon have cut the price from £76.50 to £61. It's a favourite dram for many, and one that seems to start a lot of people on their journey of whisky discovery. While the price was hiked a while back, this is the cheapest I've seen this classy Islay malt in years.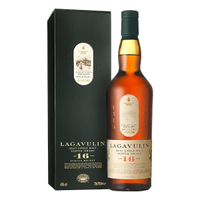 Lagavulin 16: Was £76.50, now £61
Owners Diageo hiked the price of this much-loved dram a few years ago. None of us were happy about that decision, but this deal takes it a little closer to where it was before the price rocketed. It's a classic scotch from the beautiful island of Islay and has fruit and smoke in abundance. It's presented at an easy-going 43% ABV.
If you find the Lagavulin 16 a little tame, then you could always opt for the younger and feistier Lagavulin 8 year old which is on sale for £37 at Amazon - that's down from its RRP of £47. This was introduced to the market in 2016 to celebrate the distillery's 200th birthday and went on to become part of Lagavulin's core range. This is a much more elemental dram that the 16 - more of a bite thanks to its youthful nature and the fact it's bottled at 48%.
For Irish whiskey fans, there's 17% off the price of the ever-dependable Green Spot, down from £39.99 to £33. This pot still Irish whiskey has long been a go-to dram for me. It's bottled at 40% but what it lacks in alcohol, it more than makes up for with its fruit-forward flavours and wonderfully rich mouth feel - something I find on many pot still-matured spirits.
Off to the US now and the Sazerac Straight Rye whiskey which is available this Prime Day for just £26.99 rather than its usual price of £45. While this is an excellent sipper, it really comes into its own when plonked into a cocktail - the most obvious of which is the Sazerac. However, it also works in a Manhattan or Old Fashioned, which just happen to be two of my favourite cocktails.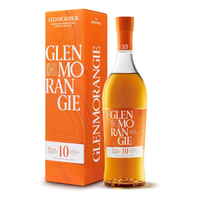 Glenmorangie 10: Was £38, now £28.90
The Glenmorangie 10 has recently undergone a bit of rebranding which is still dividing opinion. However, the whisky inside the bottle remains good quality and is a top pick for non-peat lovers. Here you'll find fruit and I get loads of pineapples from this dram. It's a regular purchase for me as it's a great easy-sipping classic.
My final whisky pick is one of my all-time favourites: Clynelish 14. This classic is down from £49.50 to £38 - a neat saving of 23%. Clynelish has a beautiful waxy flavour profile and it's that particular taste which make this distillery one of Scotland's favourites. Older versions are available from independent bottlers which can be stellar, but expect your bank balance to take a hit. Stick to this for a much cheaper option. Will it hang around at this price in the long run? Hard to tell given some of the pricing shenanigans of recent years, so take my advice and buy an extra one for the stash just in case.
To wrap up, I've chosen a rum - and a hugely popular one at that: a litre of Kraken black spiced rum on sale at Amazon for Prime Day for £23.45. It normally retails around the £34 mark making this an excellent pick up. Great in cocktails - especially a Dark and Stormy and a great staple for your home bar. For this price, you can't go wrong.
And don't forget that as Prime Day draws to a close, you'll still be able to find lots of bargains in our Prime Day music deals page, record player savings in our Prime Day turntable deals hub and if you're looking for some records, you'll find plenty of choice in our Prime Day vinyl deals list.
Related guides