Looking to buy a present for your music-loving friend or relative? Then you've come to the right place as we've hunted down the best gifts for music fans so that you don't have to spend hours trawling the high street or the web for something they'll cherish.
Obviously, there are many facets to being a music fan. For some people, kicking back and listening to some classic tunes is their idea of heaven; others prefer to make their own melodies while strumming an instrument; and there are some who get their buzz from reading about the music that inspires them. Whatever it is that interests your special someone, you're sure to find a gift on our list that'll put a smile on their face.
Our gift ideas cover a wide range of budgets, too, meaning you should be able to pick up a perfect pressie no matter how much money you have in the bank.
Best gifts for music fans: Product guide
If your friend or loved one is just starting out on their musical journey, then a subscription to Fender Play would make a brilliant gift.
Fender Play has been made specifically for those looking to learn guitar, bass or ukulele, and is the perfect way to get started, as the musical maestros at Fender have created bite-sized video lessons to help people play and learn at their own pace. And rather than being a chore, the lessons concentrate on popular songs to make learning engaging and, most of all, fun.
A Fender Play subscription costs $9.99/£9.99 per month or $89.99/£89.99 a year direct from the official website (opens in new tab), with the first seven days free to new subscribers – and no credit card is required during the week trial period. Once registered, you can then download the Fender Play app on either Apple Music (opens in new tab) or Google Play.
Even better, use this exclusive code louder50 at checkout to receive 50% off an annual subscription!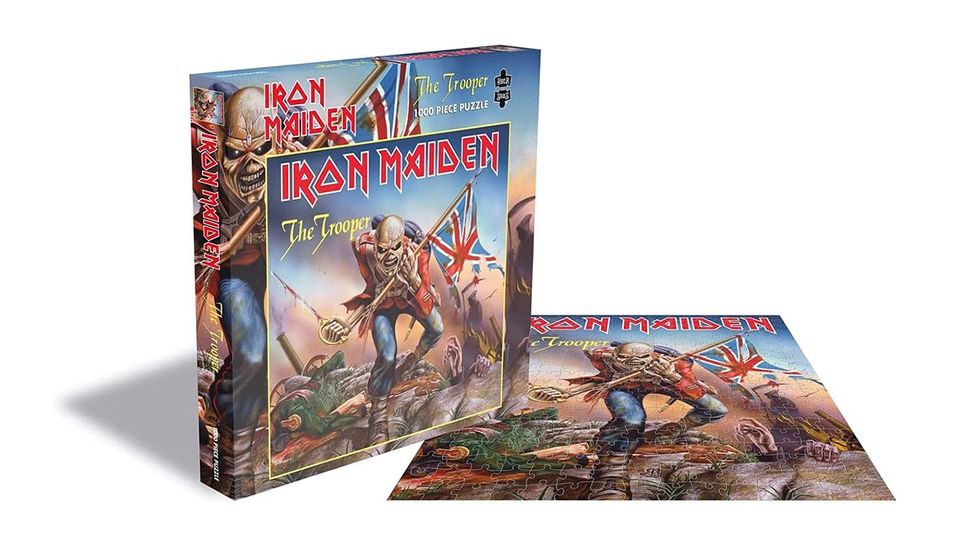 OK, we'll admit that settling down to vanquish a jigsaw puzzle isn't the most rock'n'roll way to spend a Wednesday night, but the Zee Productions RockSaws range are too good not to dive head first into.
Their officially licensed jigsaw puzzles come in 500 or 1000 piece variations, with each one depicting a classic album cover from some of the biggest names in rock and metal, including Metallica, Slayer, Kiss, Rush, Def Leppard, Alice Cooper, Queen, Guns N' Roses, Status Quo, Motorhead and Judas Priest.
One of our favourites is this 1000-piece jigsaw puzzle featuring the cover of Iron Maiden's The Trooper, with Eddie sweeping through a battlefield.
The whole range are also great to frame once complete and are pretty much guaranteed to be a hit with your rock-loving friend or relative.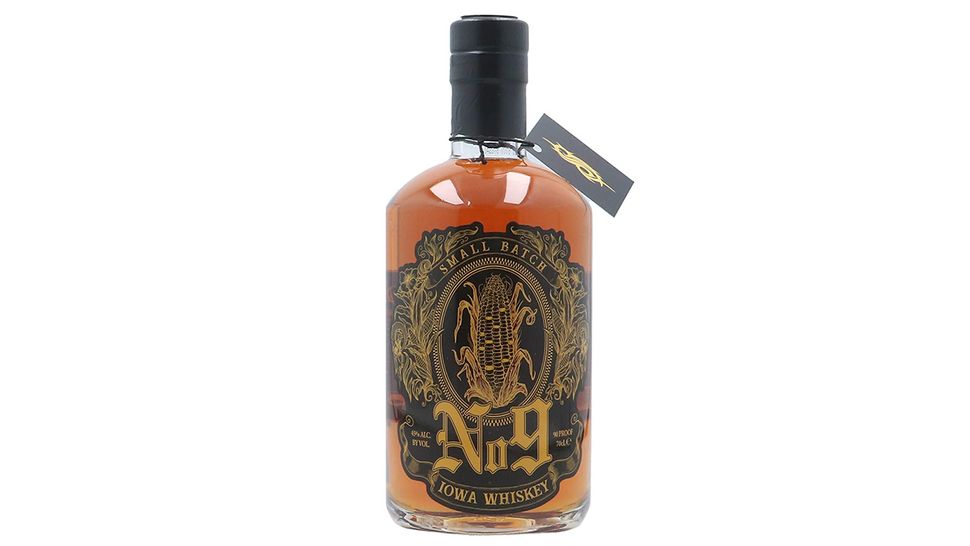 We already have Motorhead and Scorpions single malt whisky and Metallica's Blackened American whiskey – but there's always room for more and Slipknot are now keeping their spirits up with their No.9 Iowa whiskey. It's a collaboration with the Cedar Ridge Winery & Distillery and, like the bottles mentioned above, it's thoroughly enjoyable stuff.
The mash bill is made from 56% corn, 36% rye and 9% malted barley and special credit goes to Cedar Ridge for bottling it at 90 Proof (45% ABV) rather than watering it down to the bog standard 40% ABV (take note some Scotch whisky producers). Why is that important? Basically, more alcohol means more flavour and the No.9 Iowa whiskey has a lot of flavour.
Upon sipping, the recipient of your gift will find notes of honey, orchard fruits, lemon and chocolate – and then there's a lovely spicy kick from the rye to round everything off. Brilliant stuff from the Iowa favourites.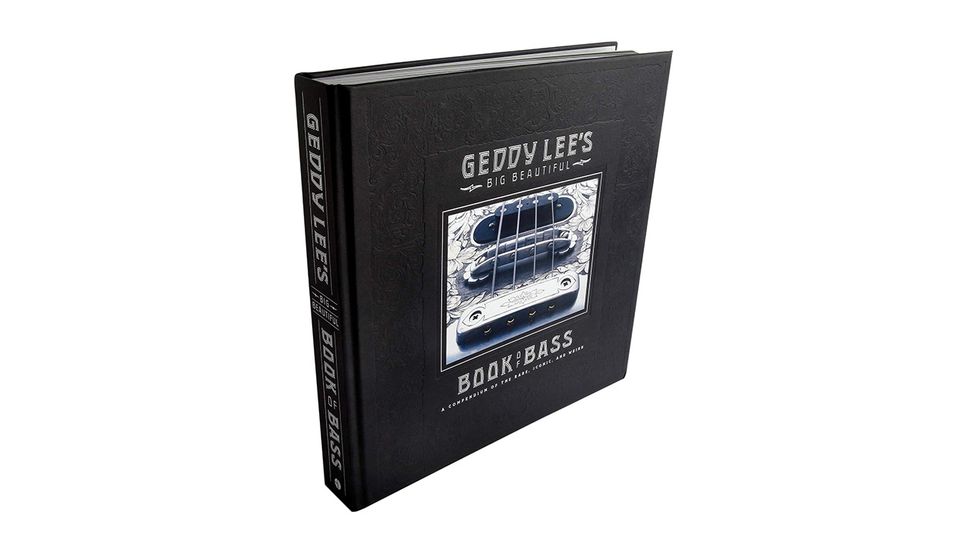 Rush legend Geddy Lee released his Big Beautiful Book of Bass in in 2018 and backed it with a series of in-store book signings across North America and Europe, which allowed some of us to meet the man face to face. However, if your friend missed out on meeting Geddy on the road, then the next best thing is to pick up this lavish coffee table publication for them to pore over.
Spread across 400 pages, Geddy highlights a selection of the basses he owns, which have all been meticulously captured by photographer Richard Sibbald. It's not even essential to be a Rush fan to appreciate what's in Geddy Lee's Big Beautiful Book Of Bass, with the book also featuring interviews with artists including Led Zeppelin's John Paul Jones, Metallica's Robert Trujillo, Primus' Les Claypool, and former Rolling Stone Bill Wyman.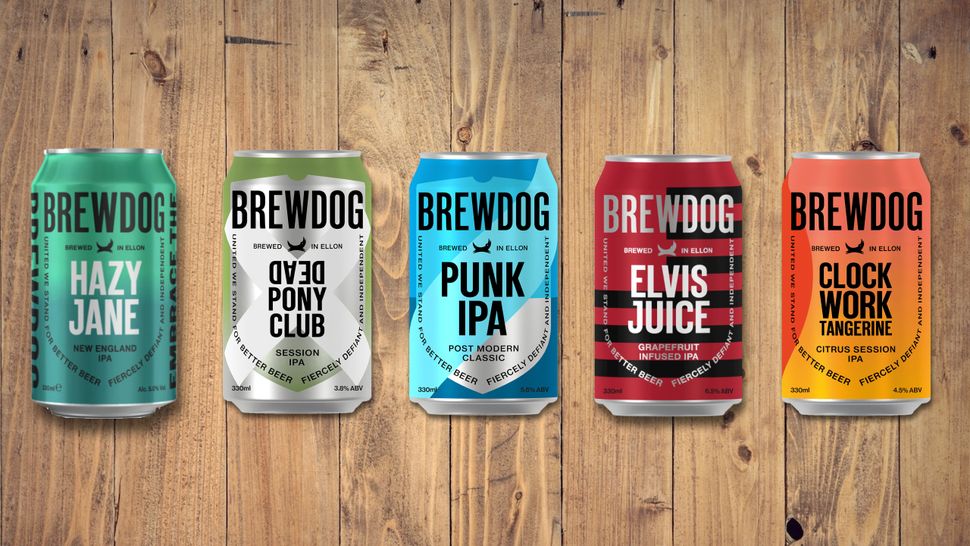 BrewDog have been quenching our thirst since 2007 and have poured out a number of fine bottles and cans since then thanks to their wide range of beers, limited edition concoctions, collaborative projects and cool bars all over the world. But with so many brews to choose, where do you start if you're looking for a gift for that special someone?
Over on BrewDog's official website (opens in new tab) you'll find a range of their best-sellers such as Punk IPA, Dead Pony Club, Elvis Juice, Hazy Jane and more. If that's still too many to choose between, BrewDog have created bundle packs of 24 or 48 cans which will go down a treat.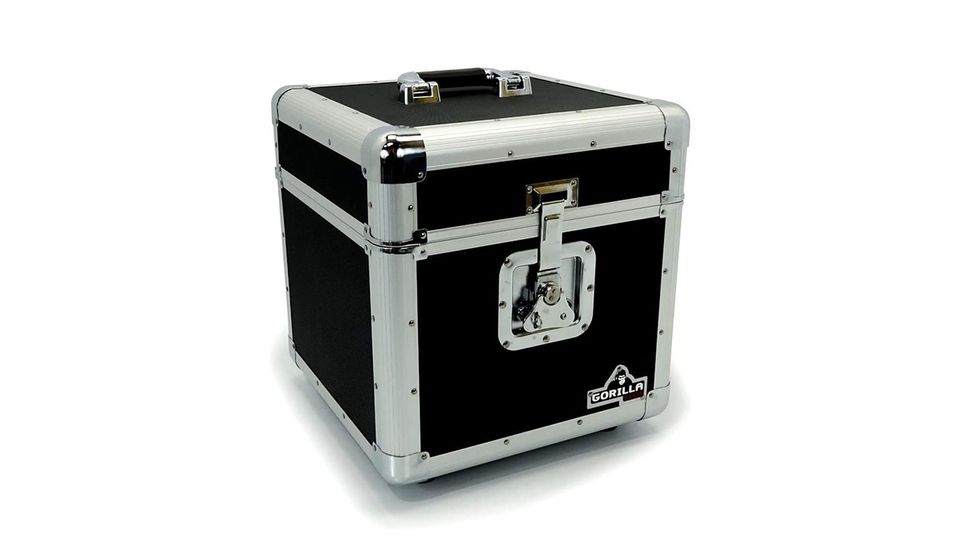 Does your friend or loved one have that really annoying habit of leaving their vinyl collection spread all over the floor? Perhaps they don't even have the common decency to organise their records in alphabetical order which is, frankly, unforgivable. If these issues ring a bell, then perhaps a vinyl storage solution would help mend their messy ways – or at least encourage them to take more care of their LPs.
Thankfully, Gorilla are on hand to offer some solid vinyl storage, with this robust box able to safely store 100 12-inch records. And, despite its chunky appearance, the record storage box is surprisingly lightweight and can be easily moved around.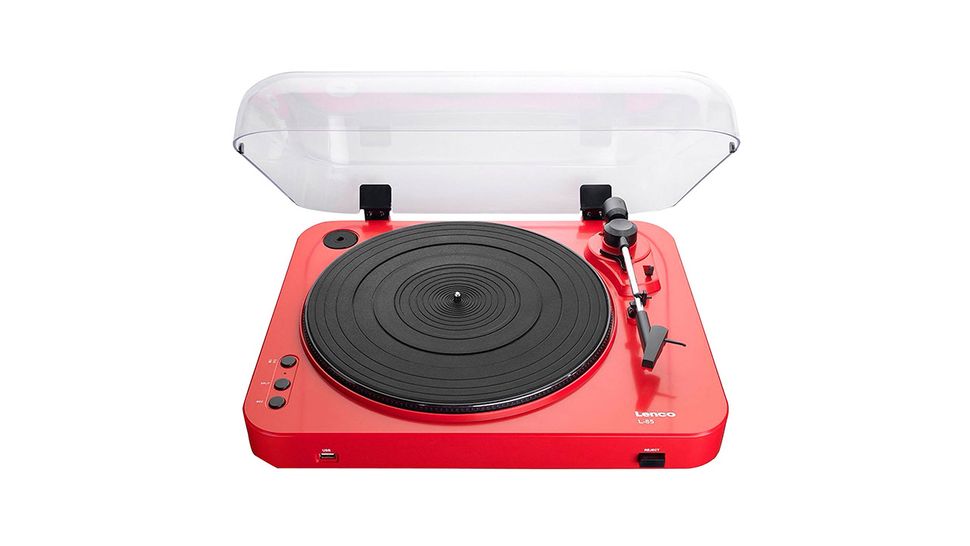 When it comes to choosing something from the best turntables online, it can be a bit of a minefield. Prices vary dramatically and you'll have to weight up whether a phono pre-amp and a USB connection are needed, and figure out if the record player has digital capabilities.
Thankfully, Lenco have come up with a cracker in the shape of the Lenco L-85 which has just about everything your friend or loved one will need under the shiny red hood thanks to being a semi-automatic, belt-driven turntable with a built-in phono stage and the ability to record via USB.
OK, it can look a little plasticky, but with a choice of colours and its ease of use, this would make a great present. You really can't go wrong with this option.
And if you're on the hunt for vinyl to gift, here are the 20 best classic rock albums to own on vinyl.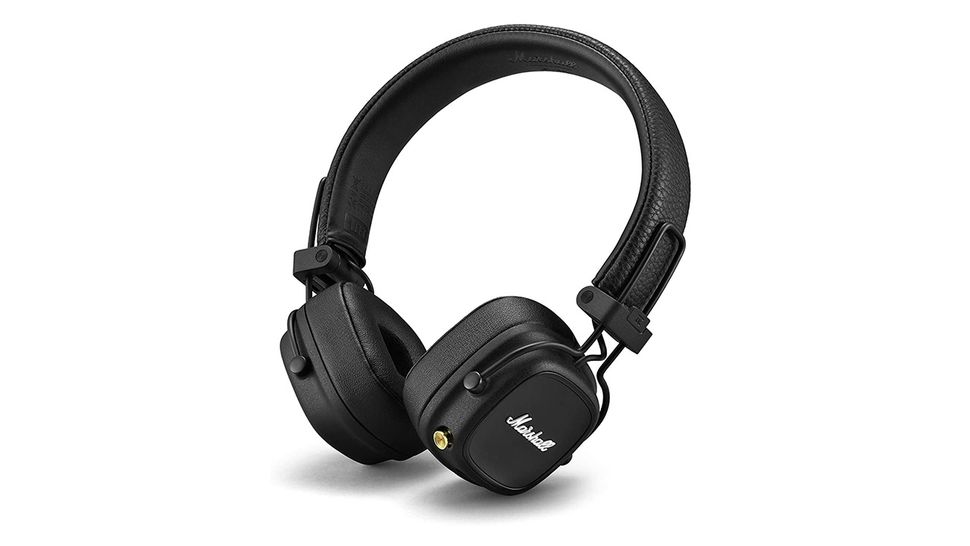 Marshall have been at the centre of the rock universe for decades, with their cabs adorning stages of some of the world's biggest acts. And when it comes to their home audio equipment, Marshall also deliver – and as a result, it's no surprise that they feature in our loudest Bluetooth speakers guide and our list of the best over-ear headphones on the market right now.
If you're looking for a great pair of Bluetooth headphones to give as a gift, we recommend the Marshall Major IV, which not only look the part, but also sound fantastic thanks to their aggressive take on rock and metal and beautiful balance.
Battery life is also awesome, with a fully charged up pair giving 80 hours of riffs, solos and drum beats – and let's not forget that a quick 15-minute charge will reward him with 15-hours of music.
If you want to buy your friend or family member one of the Loudest Bluetooth speakers currently on the market, then look no further than the bone-shaking Amazon Echo Studio – a real behemoth in the audio world. It has superior sound quality – which is reflected in the higher price – it comes with the super-intelligent Amazon Alexa on board, and it represents the smart speaker world finding a new level of sophistication and power.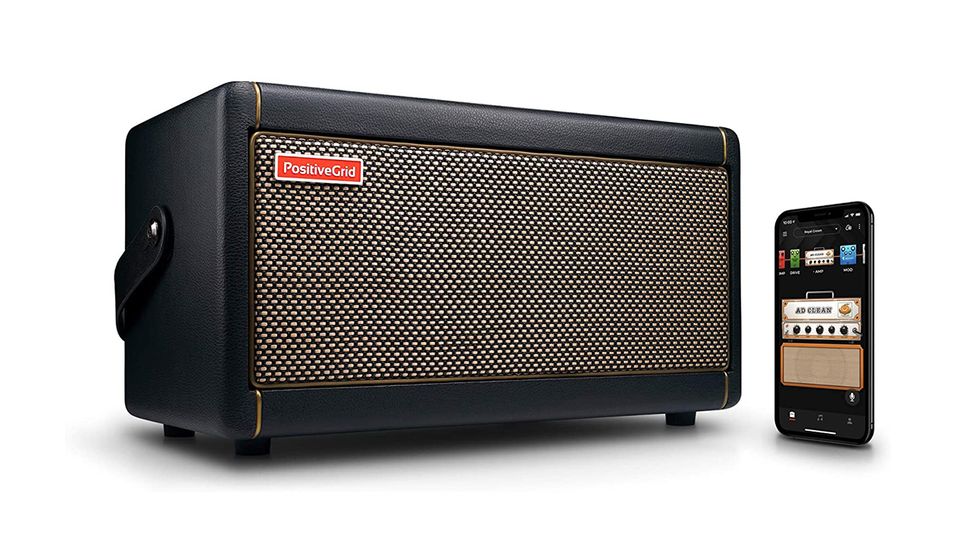 If you've got a guitar-playing partner or relative who loves to shred from the comfort of their living room, then it's time to dive into the natty Positive Grid Spark amp.
This bit of kit has taken the world by storm since it launched in 2020 and racked up an impressive 25,000 pre-orders before it was unleashed on to the general public, who have continued to snap them up since then.
This neat desktop amp is ideal for those who like to noodle at home, then this will fit the bill perfectly. It can import tracks from YouTube, Spotify and Apple Music with the Spark's app instantly displaying the chords in real time so your friend or family member can play along. The app is also used to control pedal effects and has access to 10,000 tones, making it an extremely versatile amp.
As if that wasn't cool enough, the Positive Grid Spark generates drum and bass to accompany the recipient as they fret away. And it also looks pretty stylish thanks to its neat finish. We're pretty confident that any guitarist or bassist would be delighted to receive this.
Marshall's iconic amps have been adorning stages of some of the world's biggest rock artists down through the years – and the audio giant have brought their expertise to the home thanks to their awesome range of speakers. You really can't go wrong with any of the best Marshall speakers, but we particularly like the Kilburn II. It's a robust slice of audio magic which delivers fab sound no matter what you throw at it.
If your friend or family member is a fan of appreciating whisky, whiskey, bourbon, rye, rum or any type of quality spirits, then a Glencairn glass is a must. The tulip-shaped design allows the aromas to focus on top of the glass, giving your loved one more bang for their buck than a regular tumbler which lets those delicious smells waft away.
The Glencairn is industry standard and they're used around the world in good whisky bars, at whisky festivals and on distillery tours and tastings. They can be prone to breaking though, but this presentation pack contains two Glencairns, so it's all good. Word of advice: Tell the recipient of your gift not to put these in the dishwasher - hand-washing them is a much better option.
Best gifts for music fans: Gift cards
If you've left getting something special for your friend or family member until the last minute, don't worry – we have several gift card options available from some of the biggest online retailers. All the ones we've selected have the option to be delivered to your their email address on the day itself. Phew!