Cyber Monday headphones deals: Quick menu
1. US quick links
2. Editor's picks
3. FAQ
4. How to prepare
5. How we choose
6. Why trust us
Cyber Monday has wrapped up for another year - but if you missed out on all the discount action over the long weekend, then don't despair as many of the headphone deals are still running - and we've picked out some of our favourites.
For starters, there's a $100 saving on the excellent Sennheiser Momentum 4 wireless headphones. Best Buy have cut the price from £379.99 to $279.99. The sale covers these adaptive noise cancelling headphones in either black or white - while you can save even more because the denim colour variation reduced down even further from $399.99 to $249.99.
And if you're in the UK and after a new pair of in-ears, then Amazon have knocked the price of the fabulous Sony WF-1000XM5 down from £259 to £219 - a pair of noise cancelling earbuds that we gave five-stars to in our review earlier this year.
With Black Friday and Cyber Monday officially over, we don't know how long these deals, or the ones we've picked out below, will last. Our advice is, if you see something you love, get in quick.
Quick links
Editor's picks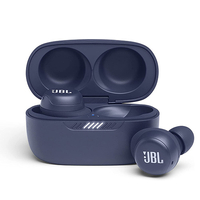 JBL Live Free NC+: Were $149.95, now $98.23
Amazon have knocked an impressive 34% off these excellent noise cancelling earbuds from JBL in blue. This is a top deal if you're looking for a well-priced set of earbuds.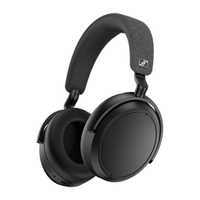 Sennheiser Momentum 4: Were $379.99, now $279.99
Not only can you save $100 on the Sennheiser Momentum 4 over at BestBuy, but you'll also get a 4-month streaming subscription to SiriusXM thrown into the bargain. Even if you already have a sub, this deal on these excellent sounding and comfortable headphones is still a great deal.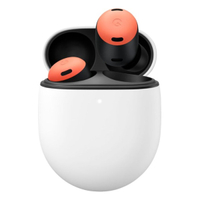 Google Pixel Buds Pro: Were $199.99, now $118.95
A neat pair of active noise cancelling in-ear headphones with $80 off the list price at Amazon. The Google Pixel Buds Pro have 11mm drivers which deliver excellent audio and they're comfortable. This deal covers the buds in a variety of colours including Charcoal, Coral and Lemongrass.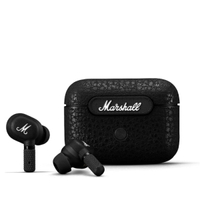 Marshall Motif A.N.C.: Were $199.99, now $119.99
In-ear headphones are still the go-to option when you're out and about - and there's 40% off the Marshall Motif True Wireless Noise Cancelling headphones at Amazon.
UK deals

Sony WF-C500: Were £90, now £43.69
There are few better in-ear headphone options on the market right now than Sony's WF range, and you can get one of their earlier models for an absolute steal right now with 51% on Amazon. They look great, sound great and work great, with a 20 hour battery life. What's not to love?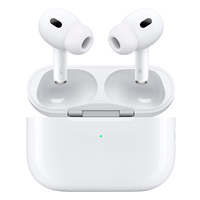 AirPods (3rd gen) + charging case: £179, now £149
Very.co.uk have lopped £30 off the price of the Apple AirPods 3rd generation complete with charging case. Anything under £150 for these excellent earbuds is always good to see and come highly recommended.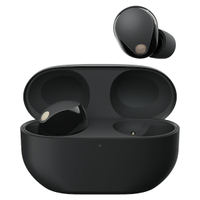 Sony WF-1000XM5: Were £259, now £219
Sony's latest in-ear headphones are simply brilliant and earned a five-star review on Louder. Sound is impeccable, noise cancelling is class-leading and they're comfortable for long listening sessions. Grab them with 15% off at Amazon.
Price check: John Lewis £219 | Argos £219.99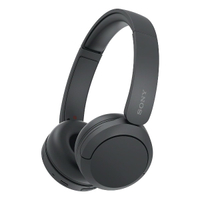 Sony WH-CH520: Were £60, now £34
Sony headphones are always a safe bet, and with 43% off the Sony WH-CH520, this is simply a brilliant deal. They sound really good, the 50-hour battery is amazing and they look fantastic. For less than £35, you just can't go wrong.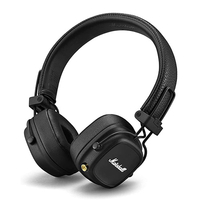 Marshall Major IV: Were £129.99, now £74.99
Marshall's Major IV on-ear headphones have had their price cut by by Marshall themselves, taking them below the £75 mark. These are an excellent option if you don't want to burst the bank, as not only will you get superb performance, but 80 hours of play time is not to be sniffed at.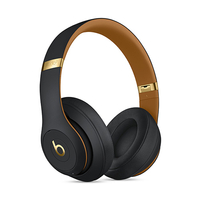 Beats Studio3: Were £349.95, now £254.99
Beats have some great headphones - and the Studio3 wireless noise cancelling over-ears are right up there with the best. Audio delivery is great and there's 22 hours of battery life. In a rush? Then a swift 10-minute charge will give you three hours of sonic bliss. On sale with 27% off at Amazon.
FAQ
When do the Cyber Monday headphone deals start?
As always, Cyber Monday takes place the following Monday after Black Friday and that means it'll take place on November 27 this year. That's the day when you can expect to see the majority of Cyber Monday headphones deals begin to roll in.
And while the Cyber Monday headphones deals will take centre stage on this page, expect significant price drops right the way through that week. We'll be keeping our eyes open for all the best deals and bringing them to you right here when we see them.
What headphones deals can I expect?
If previous years are anything to go by, then we have a pretty good idea at the brands you're likely to see discounted this Cyber Monday. In the past we've seen headphones by Sony, Bose, Apple, JBL, Marshall, Sennheiser, Skullcandy, Bowers & Wilkins, Philips, Beats and Samsung have their prices slashed.
And with so many manufacturers updating their core range of headphones, we could see big savings on older models along with money off the most up-to-date headphones. We'll be all over the best deals and will publish our favourites right here and on our Cyber Monday music deals guide.
How to prepare for Cyber Monday
Putting things in place to make your Cyber Monday experience go smoother is always a good thing, so we've got a few tips to make your shopping trip a little easier.
1. Make a list: Like many people, I'm looking to buy a new pair of headphones this Cyber Monday, so I've been writing down several models I'm interested in - just so I don't forget. Some online retailers also have a list function built into their sites, and these really come into their own on and around Cyber Monday. It's also a great way to see at a glance how much you'll be saving once the price drops are in full swing.
2. Sell older products: If you've got your heart set on a new pair of headphones, then it might be an idea to sell off your older models in advance. This could net you some money ahead of the Cyber Monday headphones deals and will lessen the blow to your wallet.
3. Don't forget refurbished models: Grabbing the very latest headphones might be tempting, but sometimes the costs involved can be pretty high. With this in mind, many online retailers offer refurbished models for a great price - and the cost of some of these can even be knocked down around Cyber Monday. Check the sites to see if you can get your hands on refurb headphones before adding the brand new ones to your basket.
4. Older doesn't mean worse: Audio firms are always upgrading their core range of headphones, but stop and consider if the latest model is really worth it over previous versions. Check the specs to see what extras you're getting for your money and take note how two different models from the same company compare.
How we choose products
We review a lot of headphones at Louder and we put them through their paces by testing them while listening to a variety of bands spanning a bunch of musical genres including rock, metal, prog, alternative, punk, jazz and pop. We often test them side by side with other models to see how they stack up and we always have our ears open to how they perform, how comfy they are and if they offer good value for money. As a result, we simply won't recommend some models if they don't come up to scratch.
Why you can trust us
At Louder, we've been covering big sales events such as Cyber Monday, Black Friday and Amazon Prime Day for a number of years and have created dozens of buyer's guides and reviews which have been compiled by our team of experts and enthusiasts.
We don't test headphones in a studio or custom-built music room - we test headphones when we're out and about: on the streets, out on evening runs, in the gym, in our living rooms and on public transport. We feel this gives a more accurate representation at how headphones perform out in the world.
We also give pros and cons for products in our buyer's guides, while all our headphones reviews feature a couple of alternative options to give you as much choice as possible.
More Cyber Monday content