Quick menu
1. Quick links
2. Editor's picks
2. FAQ
3. Shopping tips
4. How we choose deals
5. Why trust us
While Cyber Monday might officially be over, a chunk of our favourite Cyber Monday speaker deals are still going strong! You can still save significant chunks of change on speakers from Sony, Sonos, Bose, Marshall, JBL and more.
We've been covering Cyber Monday for many years, and reviewing speakers even longer, so we know what we're looking for when it comes to quality products at a great price. We've gathered all the best offers that are still doing the rounds right here on this page, whether you're shopping in the US or the UK. Some deals are exactly the same as they were on Black Friday and Cyber Monday, some have gone up in price a little, while a small handful are even cheaper!

If you've been in the market for a new speaker for a while, now is the time to buy before the prices shoot back up.
Check out our pick of the still live Cyber Monday music deals, and if you like your speakers more Marshall-shaped, don't miss out Cyber Monday Marshall speaker and headphones deals round-up.
Quick links
Editor's picks
US deals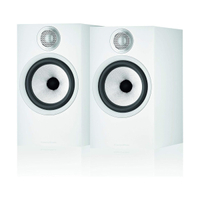 Bowers & Wilkins 606 S2: Were $999, now $549
There's 45% off the RRP of the Bowers & Wilkins 606 S2 Anniversary Edition bookshelf speakers at Amazon right now - that's a massive $450 saving. They are absolutely packed with audio tech, sound amazing and look just as good.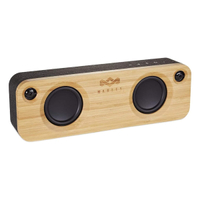 House Of Marley Get Together: $169.99, now $119.99
This excellent portable Bluetooth speaker from House of Marley delivers clear audio thanks to its high-output woofers and one-inch tweeters - and you'll get 8-hours of playback from a full charge thrown into the bargain. It also looks fantastic with its bamboo finish. Save 29% at Amazon.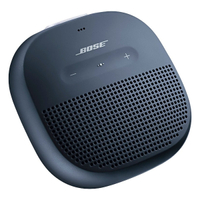 Bose SoundLink Micro: Was $119, now $99.99
A great little portable Bluetooth speaker in blue that'll happily drop into your bag or backpack - and it can even clip on to the handlebars of your bike as it's waterproof thanks to its IP67 rating. You'll get 6 hours of playback and it can be charged via Micro-USB.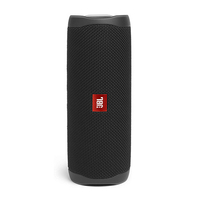 JBL Flip 5: Was $129.95, now $89.95
This 31% off offer on the JBL Flip 5 at Amazon is definitely worth a closer look. It's a waterproof speaker available in a variety of colours and not only does it rock, but you'll also get 12-hours of battery from a full charge.
UK deals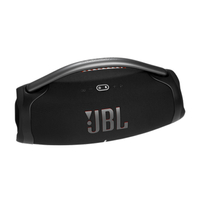 JBL Boombox 3: Was £499, now £349
We loved the JBL Boombox 2 when we reviewed it, but the Boombox 3 is even better, offering cleaner sound, improved battery life (around 30 hours) and support for Bluetooth 5.3. Currys was previously selling this portable speaker for £499, but you can currently get it for £349 – a tasty saving of £150. As we write this, we have no idea how long this sale will last, so you'd best get in now to avoid disappointment.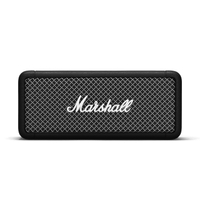 Marshall Emberton: Was £149, now £89.99
Marshall has been making musical equipment for donkey's years, so it's no surprise that its Emberton speaker is so good. Packing a significant punch despite its teeny size, this super-portable unit also offers 20 hours of listening off a single charge. Marshall have cut £60 from the RRP and for less than 90 sheets, this is a top deal.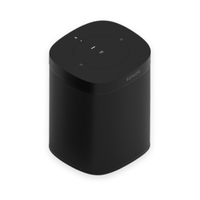 Sonos One (Gen 2): Was £199, now £149
There are some great discounts to be had on Sonos gear at the moment, but we're particularly excited about Amazon's £50 discount on the second generation model Sonos One, which we have as part of our home theatre setup – this is a speaker with multi-room capability and voice assistance, not to mention best-in-class sound quality.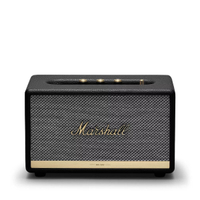 Marshall Acton II: Was £239.99, now £213.49
Amazon have knocked 11% off the price of their Acton II wireless Bluetooth speaker. This is a great performer and a good size if you're looking for a desktop speaker. The wireless connection has a range of 30ft and sports a classic Marshall cab look.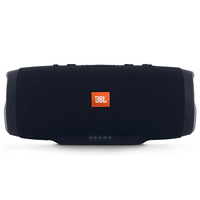 JBL Charge 5: Was £179.99, now £129
Amazon has 28% off the RRP of the powerful and portable JBL Charge 5 Stealth Edition speaker, available in a variety of colours including black and camo. Blast out some serious sounds this festive season with 20 hours of non-stop music playback from a full charge.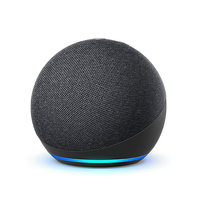 Amazon Echo Dot (5th Gen): Was £59.99, now £21.99
If you haven't picked up an Amazon Echo Dot, this is a great time to do so, with Amazon cutting the RRP this Cyber Monday by a huge 60%. Music, podcasts, news and weather reports are just a voice command away - and it'll look the part no matter what room of the house it's in.
Cyber Monday Bluetooth speaker deals: FAQ
When is Cyber Monday 2023?
Cyber Monday always takes place 3 days after Black Friday, meaning this year's sales event will take place on Monday 17 November.
Cyber Monday used to be an American-only shopping spree, but it's an idea that has caught on globally in a massive way, meaning you'll able to grab a deal or two elsewhere in the world, wherever you are.
What deals can I expect?
Last year's Cyber Monday speaker sales included savings on models from huge brands like Marshall, Bose, Ultimate Ears, JBL and Sonos. It's also guaranteed that we'll see fantastic deals on smart speakers, like Amazon's Echo range. Often these speakers are bundled with free subscriptions to Amazon Music Unlimited. So, if you're looking for a deal that bags you a cool products and a great value extra, this could be one to look out for.
But it's not just wireless and smart speakers up for grabs at bargain prices on Cyber Monday. Our experts will also be on the lookout for killer turntable speakers, as well as soundbars to add an extra flourish to home tv and film streaming.
In terms of when the deals will start, you can bet your bottom dollar the discounts will start coming much earlier than Cyber Monday itself, with many early deals rearing their heads from October onwards and some of the bargains could last well into the week after Cyber Monday.
How do I find the best deals?
Prices drops will vary across the board during this month's sales, so finding out where the best Cyber Monday speakers deals are taking place could be a bit of a challenge. However, here at Louder, we'll have our finger on the pulse so we can point you in the direction of some cracking bargains.
We also recommend you find the RRP of the product you're after so you'll be able to see at a glance where the biggest savings can be made.
But what is it that makes a great deal? A drop in price might be obvious, but also keep your eyes peeled for extras that are often included in the price. It could be a two for one offer, a fresh subscription plan or an added bonus such as a free gift.
We've been covering these events for a while. These are those most common types of deals to look out for:
Single item - A single product with a great discount
Site-wide discounts - A single discount percentage on a large range of products across a site
Discount codes - Load your basket to a certain value and redeem a discount code for money off your basket contents
Added value deals - These include multi-buy discounts, or additional products or software for free when you buy certain items
Where can I find the best speaker deals?
Online retailers including Amazon, John Lewis, Argos, Curry's, Best Buy and Walmart will make sizeable discounts available to music fans, as will the official websites of brand such as Bose, Sonos and Marshall.
We're keeping this page updated with the biggest and best offers we see, so keep us bookmarked and check back regularly.
Are Cyber Monday deals worth it?
On the whole our experience of covering deals year-round tells us that Cyber Monday is the best time of year to find genuinely good offers on the top brands, the best gear and the widest range of offers. It's a very lucrative time for the big online retailers, so they save their best deals for this time of year.
We only cover deals that we know are decent and represent the best prices of the year, so if you're drowning in options and don't know which offers are genuinely worth your hard-earned cash, if we've not covered it on Louder then it's probably a hard pass.
Cyber Monday speaker deals: Shopping tips
With so many Cyber Monday speaker deals flying around, to grab the top choice bargains, it really does pay to do a little prep work before you wade into the sales. Here's a handful of tips, base don our years of experience covering this event, to help you get the jump on the deals
1. Make notes: First off, make a note of the products you're interested in and mark down their current price. This will let you see at a glance how much of a saving there is on a product you really want. Amazon's list function really come into its own here as you can create individual folders to keep everything neat and tidy.
2. Decide your budget: It's easy to be tempted to dive right into a great deal when you see it, but keep your budget in mind before flinging your chosen product into the basket. You don't want to overpay for something you might find cheaper elsewhere. Here at Louder, we'll be keeping our eyes peeled for awesome deals across the internet and posting them right here for you to see.
3. Sell older products in advance: If you've got your heart set on on upgrading a bit of kit, selling your older model before the Cyber Monday speaker deals kick in could net you a decent chunk of change to spend on that shiny new bit of tech when the sales get under way.
4. Sign up to retailers' mailing lists: One of the quickest ways to get a heads up about what's going on sale or when the savings are due to begin is to sign up to an online retailer's mailing list. Getting this info early could steer you in the right direction of a top deal on a product you really want quickly. Sure, constant emails after the event can get a bit annoying, but you can always unsubscribe at any time you want. And of course, don't forget to keep this page bookmarked and check back regularly, too.
How we choose deals
We've reviewed many music products here at Louder over the years, with our team of experts and enthusiasts covering everything from headphones, speakers and turntables, to earplugs, books and smartphones.
That's given us a broad overview of what's going on across the musical landscape and allows us to compare and contrast products and pick out items that excite us and things we think you'll like too. That means there's no room for tinny-sounding headphones or speakers that don't cut the mustard.
Why you can trust us
Here at Louder, we've been covering big sales events including Cyber Monday and Amazon Prime Day for a number of years and have also created a wide range of buyer's guides and product reviews. In those we dig deep into the essential specs of a product and also give hands-on information about how it performs, how easy it is to use and if it's good value for money.
We test headphones, speakers and record players in a real-world environment - our living rooms or out on the streets as we feel this gives a more genuine insight into how you'll be using the product. If we're recommending a pair of earplugs for musicians, we test those either in the studio or up on stage to give accurate information.
We also give pros and cons for products in our buyer's guides, while all our reviews always feature a couple of alternative options to give you as much choice as possible when it comes to choosing something that's going to be right for you.
That means, when recommending which deals you should shop, we have the knowledge to point you towards products that we rate, at the best prices.
More Cyber Monday content