It's Cyber Monday, which means you should probably make sure you've had a proper browse through our best Cyber Monday music deals guide. If, however, you happen to be a Lego fan - and maybe you didn't quite find exactly what you fancied in the Cyber Weekend deals Lego themselves have had on over the last few days - it's worth having a peek over at Argos, who currently have two dozen lego items on sale (opens in new tab).
A deal that immediately jumped out at us was this awesome Lego Optimus Prime figure, down from £160 to £106.50 (opens in new tab). That's Over £20 cheaper than Lego themselves currently have it for in their sale.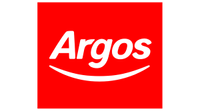 (opens in new tab)
Argos: tech, toys and more for less (opens in new tab)
Whether it's a hoover, some new headphones or that new Lego set you've secretly had your eyes on, Argos have plenty of deals on worth your time
If you owned a Sega Genesis as a kid, you may find it hard to resist this very cool Sonic The Hedgehog Green Hill Zone set, down from £70 to £40 (opens in new tab). That's cheaper than we've found it anywhere else by at least £12.
If dinosaurs are more your thing, or you have a young relative who didn't agree with you that the Jurassic World trilogy totally ruined the series, there's also a Lego Jurassic World T.rex And Atrociraptor Set that's currently £50, down from £90 (opens in new tab).
If, however, you want a Lego build that is very much exclusively for adults (hey, it literally says it in the description!), and you're a big Marvel fan, this Lego Thanos Infinity Gauntlet is £45, down from £80 (opens in new tab). It's the kind of thing you can totally sneak onto a mantlepiece and claim as an ornament rather than a toy, too. Win-win!
We have tons of guides to all the deals you need to know about this Cyber Monday. Have a look at some of them below:
Related Cyber Monday guides