Riverside have released a video for their new single Lament.
It's the latest material taken from the band's upcoming album Wasteland, which will launch on September 28 via InsideOut Music.
Riverside previously shared the tracks River Down Below (opens in new tab) and Vale Of Tears.
Speaking previously about the album, Mariusz Duda said: "Wasteland is mostly about what's happening in the world these days but it also makes a reference to the tragedy that befell the band in 2016.
"Musically, we've returned to darker sounds but we have also turned a new page and recorded the album in a different style. It's still Riverside but expressed in a much deeper and more mature way."
He added: "Wasteland is an epic, multidimensional, poetic and very deep album. Perhaps of the once in a lifetime kind."
Riverside will head out on tour in support of the album throughout October and November. Find further details below.
Riverside - Wasteland
1. The Day After
2. Acid Rain
3. Vale Of Tears
4. Guardian Angel
5. Lament
6. The Struggle For Survival
7. River Down Below
8. Wasteland
9. The Night Before
Riverside Wasteland 2018 tour
Oct 12: Gdansk B90, Poland
Oct 13: Poznan Tama, Poland
Oct 14: Wroclaw A2, Poland
Oct 16: Katowice Miasto Ogrodów, Poland
Oct 17: Lódz Magnetofon, Poland
Oct 18: Torun Od Nowa, Poland
Oct 20: Kraków Studio, Poland
Oct 21: Warsaw Hala Kolo, Poland
Oct 30: Berlin Kesselshaus, Germany
Oct 31: Schorndorf Manufaktur, Germany
Nov 03: Lisbon LAV, Portugal
Nov 04: Madrid MON LIVE, Spain
Nov 05: Barcelona Salamandra 1, Spain
Nov 06: Lyon CCO, France
Nov 07: Paris La Machine, France
Nov 09: Manchester Academy 2, UK
Nov 10: London The Electric Ballroom, UK
Nov 11: Sint Niklaas Casino, Belgium
Nov 12: Utrecht Tivoli Vredenburg, Netherlands
Nov 14: Hamburg Markthalle, Germany
Nov 15: Oberhausen Turbinenhalle 2, Germany
Nov 16: Pratteln Z7, Switzerland
Nov 17: Neunkirchen Gloomaar Festival, Germany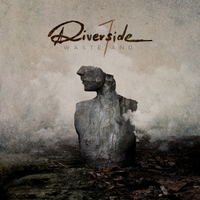 (opens in new tab)
Riverside - Wasteland (opens in new tab)
Riverside will release their first studio album since 2015's Love, Fear And The Time Machine in September - featuring the singles Vale Of Tears, River Down Below and Lament.