Riverside - Wasteland
1. The Day After
2. Acid Rain
3. Vale Of Tears
4. Guardian Angel
5. Lament
6. The Struggle For Survival
7. River Down Below
8. Wasteland
9. The Night Before
Riverside have released a video stream of their new single River Down Below.
It's the latest track taken from the Polish outfit's upcoming album Wasteland and follows Vale Of Tears (opens in new tab) which arrived back in July.
Speaking about the song, Riverside vocalist and bassist Mariusz Duda says: "River Down Below is another song we've written with 'river' in the title, the fourth one, if I'm not mistaken.
"In our case, river symbolises memory and that's the case here as well. The lyrics tell the story of a wanderer, who accidentally finds the grave of one of those who didn't manage to survive the apocalypse. He hears a voice, 'Take me from here, take me to the river, that's where I belong.'
"'If the band continue to exist, the memory of Grudzień will survive,' said one of my friends when I thought it was the end of Riverside. So there had to be a track on the new album that would refer to it. Not literally. It's still a story about the world in an alternative future, but you can find that reference between the lines."
Duda adds: "It's a very simple, delicate, and at the same time incredibly powerful song – one of the most beautiful Riverside melodies I have managed to write, with a brilliant solo by one of our guests, Maciej Meller.
"We have always subscribed to the idea that there's great power in simplicity. River Down Below showcases the essence of our music and gives an idea of the emotions which can be found on our upcoming new release."
Wasteland is set to arrive on September 28 via InsideOut Music and is now available to pre-order. Riverside will head out on tour from October. Find further details below.
Riverside Wasteland 2018 tour
Oct 12: Gdansk B90, Poland
Oct 13: Poznan Tama, Poland
Oct 14: Wroclaw A2, Poland
Oct 16: Katowice Miasto Ogrodów, Poland
Oct 17: Lódz Magnetofon, Poland
Oct 18: Torun Od Nowa, Poland
Oct 20: Kraków Studio, Poland
Oct 21: Warsaw Hala Kolo, Poland
Oct 30: Berlin Kesselshaus, Germany
Oct 31: Schorndorf Manufaktur, Germany
Nov 03: Lisbon LAV, Portugal
Nov 04: Madrid MON LIVE, Spain
Nov 05: Barcelona Salamandra 1, Spain
Nov 06: Lyon CCO, France
Nov 07: Paris La Machine, France
Nov 09: Manchester Academy 2, UK
Nov 10: London The Electric Ballroom, UK
Nov 11: Sint Niklaas Casino, Belgium
Nov 12: Utrecht Tivoli Vredenburg, Netherlands
Nov 14: Hamburg Markthalle, Germany
Nov 15: Oberhausen Turbinenhalle 2, Germany
Nov 16: Pratteln Z7, Switzerland
Nov 17: Neunkirchen Gloomaar Festival, Germany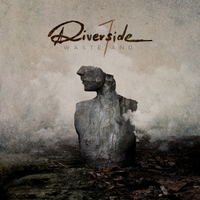 (opens in new tab)
Riverside - Wasteland (opens in new tab)
Riverside will release their first studio album since 2015's Love, Fear And The Time Machine in September - featuring the singles Vale Of Tears and River Down Below.