30. Hypocrisy - Worship (Nuclear Blast)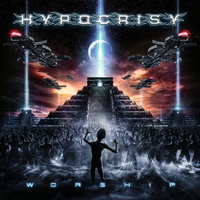 Now in their third decade, Hypocrisy prove to still be masters of tone and craft, 13th studio album Worship making good on the band's longstanding capabilities for crafting anthemic, visceral death metal. In a glowing review, we said that "every inch of Worship is a testament to Hypocrisy's masterful craftsmanship, mid-pace bone-powdering death metal meeting impossibly hooky choruses, the likes of Greedy Bastards, We're The Walking Dead and Children of the Gray offering an intoxicating masterclass in how melodeath needn't water down its most extreme inclinations. 30 years in, Hypocrisy aren't shaving down any of the edges; they invite you for a closer look so they can take your fucking eye out."
29. Swallow The Sun - Moonflowers (Century Media)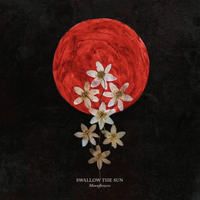 With their most overtly symphonic album to date, Finland's Swallow The Sun took on the melancholia of the entire Scandinavian region with Moonflowers. The usual goth and doom mix was in plentiful supply, but album #8 was as grandiose as STS had ever sounded, each song utterly colossal and sublime in equal measure whilst losing none of the death-doom bite of their past. Hammer reviewer Chris Chantler was certainly enraptured, awarding the album 9/10 and writing, "these consummate Finnish miserabilists have been a consistently potent, trustworthy doom force for nearly 20 years, and this eighth album is wrought with all the love, care and taste that these seasoned craftsmen bring to their art."
28. Dvne - Etemen Ænka (Metal Blade)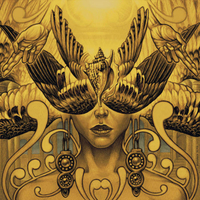 Considering the smash-success of the Hollywood film Dune, perhaps it is entirely appropriate that Scottish prog metallers Dvne - also inspired by Frank Herbert's 1965 novel - would also step into the spotlight in 2021. "Seemingly from nowhere, Dvne have struck gold with their second album," wrote Hammer reviewer Stephen Hill, who awarded the album 9/10. He went on to describe the album as "a sprawling, emotional and superbly dynamically vast set of songs that work both individually as riffy progressive metal bangers and, even more so, as part of a breathtaking whole."
27. At The Gates - The Nightmare Of Being (Century Media)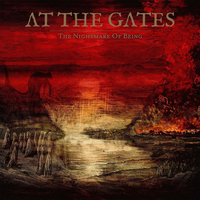 Pioneers of the Gothenburg sound, At The Gates likely could have forever coasted on their scene-transforming legacy and still been a beloved force in melodic death meta circles. As it is, The Nightmare Of Being instead saw the band push their stylistic boat out to bold new territories. Tomas Lindberg and co. even strayed towards prog metal with their seventh outing, Hammer scribe Matt Mills describing it as "a progressive barrage that's as brilliant as it is jarring" before ruling that "the last time At The Gates sounded this original, they transformed metal forever."
26. Wardruna - Kvitravn (By Norse)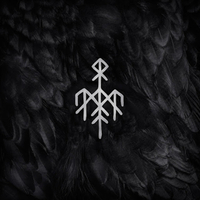 Almost two decades since they formed, Wardruna continue to be a fount of inspiration for artists in both the world of metal and neo/pagan folk. While the scene is decidedly more populated now than it was in 2003 (thanks to the likes of Myrkur, Heilung, Gåte, Nytt Land and countless others), with Kvitravn Wardruna still prove to be the most cinematic and immersively hypnotic of the bunch. Hammer writer Joe Daly found himself ensnared in their ritual, writing: "haunting, powerful and deeply immersive, it is an unmitigated triumph and a career-high for Wardruna."
25. Converge & Chelsea Wolfe - Bloodmoon: I (Epitaph)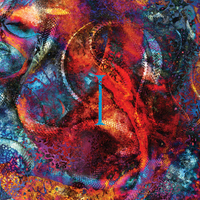 A meeting of creative titans, the combination of metalcore innovators Converge and Chelsea Wolfe may seem as chalk and cheese. After all, where the former richocet off the walls with hyperactive bursts of noise, Wolfe has made her bread-and-butter in the ethereal mists of goth and doom adjacent darkness. But therein lies the beauty; together on Bloodmoon: I they plunder a crushing chasm of driving riffs and impenetrable atmospherics, bringing out the very best of both their crafts in a seamless and beautiful fusion. Hammer reviewer Alex Deller awarded the album 9/10, writing: "By turns devastating, majestic and redemptive, Bloodmoon: I doesn't feel like a happy accident, or even the product of sheer hard work by a handful of supremely talented musicians. It feels like an album that needed to be made: a chest-tighteningly exciting and thoroughly atypical piece of work from a band who have not just redefined themselves, but also the entire heavy metal landscape. Again."
24. Every Time I Die - Radical (Epitaph)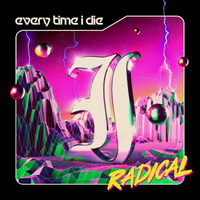 Every Time I Die don't do anything by halves, tackling hardcore and metal with such fervour that it becomes impossible to fully detach the two. Ultra-metallic hardcore? Hardcore-heavy metalcore? Every Time I Die are all of the above and more, the band's ninth record Radical delivering every ounce of muscular brilliance that fans have come to expect of the band, making sure to pack each song with buckets of beatdowns and anthemic, fist-pumping call-outs. As Hammer writer Elliot Leaver put it, "Nearly a quarter of a century down the line and Every Time I Die are still throwing out punk anthems like they're a cinch to create; it's almost unfair on everyone else. Nine albums out of nine? There was never any doubt."
23. While She Sleeps - Sleeps Society (Spinefarm)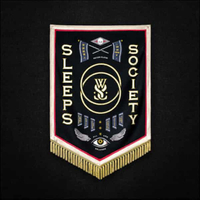 While She Sleeps may have been laying it on thick by declaring their own Sleeps Society for album #5, but by the time the band utterly dominated the Download Pilot in June (pulling one of the biggest crowds of the weekend in the process) even the biggest sceptics had to admit the band were really onto something. Of course, two months prior Hammer's Dannii Leivers had already hit the nail on the head, her April review assessing that "throughout this album, there's a message of self-love: of knowing your worth at a moment when mental health is on its arse and people are full of doubt and fear for the future. All of which makes Sleeps Society an album very much for these troubled times, from a band we can continue to believe in."
22. TesseracT - Portals (Kscope)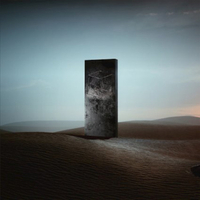 While live albums are generally disbarred from critics' end of year lists (particularly when the year is as stacked as 2021), there was no stopping the outpouring of love for tech-metal innovators TesseracT's debut live experience Portals in our readers' poll. In his Hammer review, Stephen Hill wrote that "[Portals] is a hugely impressive document showing how far TesseracT have come as a band," before adding that "the confidence, grasp of melodic hooks and ever-improving song structures never scrimp on the impressive technical prowess they have as a band."
21. Turnstile - Glow On (Roadrunner)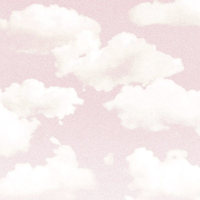 Turnstile have never neatly fit in any one box, happily drifting between hardcore, punk and 90s alt. rock in a delightful maelstrom of limb-flailing energy and nostalgia. Glow On adds even more shades to the mix, elements of shoegaze creeping in for one of the band's most ambitious outings to date. Such stylistic rewards were appreciated by Hammer scribe Remfry Dedman, who awarded the album 9/10 and wrote, "The wealth of ideas that Turnstile crowbar into their songs is ludicrous, and to do it all with such a sense of constant forward momentum is perhaps their most impressive feat[...] Glow On isn't just essential listening for fans of 90s melodic hardcore; it's essential for all fans of music."