10. Architects - For Those Who Wish To Exist (Epitaph)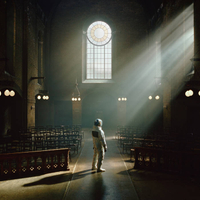 Nine albums in, Architects grasped a sense of enormity perfectly befitting a band whose eyes are firmly on arena headline spots, displaying all the credentials needed to make them the biggest UK metal sensation since Bring Me The Horizon. Hammer scribe Stephen Hill summed the quintet's stylistic shift towards more anthemic material best in his review, noting "when the band plunge themselves neck-deep into lighter terrain, they point towards a very exciting future. They're too good a band for us to keep to ourselves forever, and with For Those That Wish To Exist, a lot more people are going to discover just how great Architects are."
9. Powerwolf - Call Of The Wild (Napalm)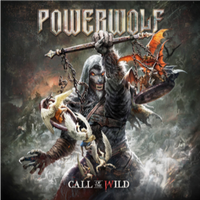 When it comes to theatricality, only the likes of Ghost or Iron Maiden could ever hope to keep up with Germany's heavy metal priests Powerwolf. Call Of The Wild proved to be yet another triumphant conquest for the power metal champions, delivering massive choruses with a lupine grin. Hammer scribe Holly Wright testified that "If last year's 'best of' proved that Powerwolf have no difficulty in penning catchy anthems like Werewolves Of Armenia and Amen & Attack, then Call Of The Wild positions them firmly on the same plinth as Euro headliners such as Sabaton and Ghost."
8. Jinjer - Wallflowers (Napalm)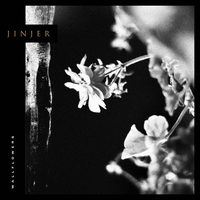 Pandemic be damned, Jinjer will not be stopped. Wallflowers proved the Ukrainians were more than capable of vaulting obstacles, elevating their progressive and extreme elements simultaneously to craft their most ambitious album to date. In a glowing 9/10 review, Hammer writer Elliott Leaver declared "Wallflowers is, from the first note to the last, Jinjer's finest work to date[...] There haven't been many releases in 2021 with the combined technicality and brutality that this offers across its 50 minutes, and there probably won't be many more to come in the next few months, either. If you consider yourself a metalhead, this is essential listening."
7. Trivium - In The Court Of The Dragon (Roadrunner)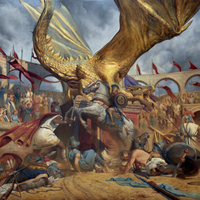 Not content with releasing one of 2020's best metal albums in What The Dead Men Say, Trivium opted to go for a victory lap by immediately following it up with their heaviest album in years on In The Court Of The Dragon. The heavy metal affectations of Trivium's last two records were dialled back so that the band's metalcore/melodeath influences were again worn on their sleeves. Stephen Hill would accept no arguments in his review, assessing "Trivium aren't 'back', this isn't a 'return to form'; it's what they've been doing for more than half a decade and it's hard to see exactly who can compete with them right now. In terms of a band playing contemporary, modern heavy metal, Trivium have been the best for some time. They still are, and In The Court Of The Dragon is a fucking awesome heavy metal album. Was it ever in doubt?"
6. Mastodon - Hushed And Grim (Reprise)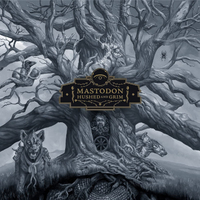 While nobody has likely felt Mastodon have struggled to fit their immense creative energies into past albums, they certainly had no need to worry with the absolutely mammoth two-disk, 86-minute epic that was Hushed And Grim. Beautiful, moving and built around catharsis, the album put the Atlantans' creative ambitions out front-and-centre. A delighted Dom Lawson awarded the album 9/10, ruling "Hushed And Grim is 86 minutes long and, thankfully, never less than completely fascinating. It's also a return to top form, their finest album since Crack The Skye and a rich and resonant salute to those we have lost."
5. Leprous - Aphelion (InsideOut Music)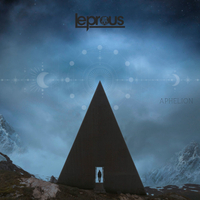 Twenty years since taking their first strident steps into the prog expanse, Leprous continue to scale new heights with each new release, album #7 Aphelion proving to be no exception to the rule. Hammer reviewer Dom Lawson was particularly effusive, noting that "Aphelion's sense of liberation has led the Norwegians to make one of the most varied and emotionally potent records of their careers."
4. Iron Maiden - Senjutsu (Parlophone)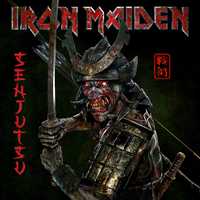 Continuing the ambitious path they blazed with 2015's The Book Of Souls, Iron Maiden continued to prove themselves as one of heavy metal's most iconic bands when they returned with a second, somehow grander double-album in Senjutsu. The album's formidable 81-minute run-time flies by thanks to the band's typical sense of bombast, peeling back some of the overt prog influences of its predecessor to gallop right into the fray. Hammer reviewer Joe Daly found himself electrified, writing "Senjutsu, while emerging as Iron Maiden's most refined and compositionally mature outing yet, lacks nothing in terms of sonic force. If it's metal haymakers ye seek, look no further."
3. Ice Nine Kills - The Silver Scream 2: Welcome To Horrorwood (Fearless)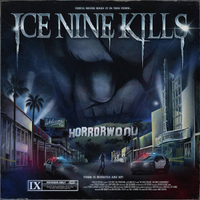 Ice Nine Kills are patently on a one-band mission to metalcore fun again - and what's more impressive is that they are winning. Adhering to the horror rule that you always need to go bigger for the sequel, INK's The Silver Scream 2: Welcome To Horrorwood mines singer Spencer Charnas' love for horror classics like IT, Child's Play and American Psycho in a theatrical blast of metalcore fit for Hollywood itself. Hammer reviewer Ali Cooper approved, noting that "Ice Nine Kills have crafted a flawless effort so deeply invested in its subject matter that it demands replay after replay… if you dare."
2. Spiritbox - Eternal Blue (Rise)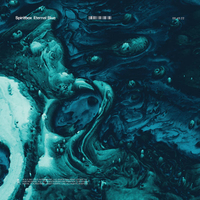 Quite possibly the success story of 2021, Spiritbox's debut album Eternal Blue delivered on the excitement generated by the singles drip-fed to us from summer 2020 by arriving as one of 2021's freshest and most exciting releases. Though an inevitable backlash ensued (considering just how differently Spiritbox and Jinjer approach their craft, the comparisons effectively seem to start and end with 'exciting band with a woman singing'), the hate proved to be no impediment to the sheer momentum Spiritbox have built up with this debut album. With the band's UK debut set for Download Festival in 2022, its not hard to imagine theirs will be one of the most anticipated (and with its current spot in the tent, most tightly packed!) sets of the weekend.
Hammer's Dannii Leivers wasn't beating around the bush when she declared Eternal Blue was "the most anticipated debut in years". Leivers' glowing 9/10 review highlighted just how seismic the album was: "Spiritbox's true power is their ability to resonate emotionally. That vulnerability is laid bare in the mellow flow of The Summit, and on Secret Garden and Circle With Me, both of which burst into cacophonous walls of sound. They're so lush and dense, they're almost holographic in their effect, exploding in a shock of vivid purples, reds and greens.
1. Gojira - Fortitude (Roadrunner)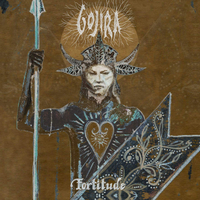 Even with the weight of expectation stacked against them, Gojira are indomitable. Crowned 'band of the decade' by Hammer earlier this year, the French prog-metal masters delivered on the hype by making sure Fortitude was absolutely jam-packed with anthems and memorable hooks; all the better to fill arenas with, after all. With a tour set to kick off in January (alongside Employed To Serve and Alien Weaponry), Gojira's status as one of metal's most exciting forces looks set to be recognised on a wider scale, elevating them to the massive crowds they so richly deserve.
Hammer reviewer Alec Chillingworth was in no doubt as to the significance of the band's seventh effort, writing: "For album number seven, Magma's experimentalism is channelled into what can only be described as The Fucking Hit Factory[...] Fortitude is everything you wanted from Gojira and more: a breathtaking showcase of heaviness and dedication to the craft, teasing out tones, passages and emotional resonance other bands just can't access."
With Fortitude topping both the readers' and critics' poll, its fair to say Gojira have emerged from this year as a truly titanic force, ready to tackle 2022 into submission like the kaiju-sized beasts we knew they always were.