40. Urne - Serpent & Spirit (Candlelight)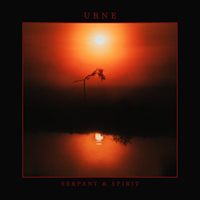 Even before Urne's debut album Serpent & Spirit was released, we'd already got our eyes on the band as ones to watch. Luckily, their debut proved to be every bit as brilliant as their promise suggested, a stunning combination of thrash, prog, stoner and straight-up heavy metal making Serpent & Spirit one of 2021's best debut albums. Reviewer Edwin McFee summarised it thus: "unashamedly in the thrall of Metallica's …And Justice For All, this concept album about a person being pulled between good and evil is a speaker-shaking affair full of riffs as a heavy as a tank."
39. Tribulation - Where The Gloom Becomes Sound (Century Media)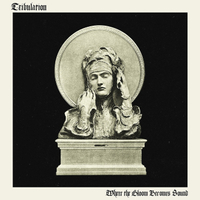 The last we saw of Tribulation, they were supporting Ghost in UK arenas in 2019, delighting the masses with their deathy take on goth metal. Fittingly, the band's fifth album Where The Gloom Becomes Sound saw the band unleash some of their most atmospherically charged, anthemic tunes to date. Reviewer Alec Chillingworth saw (past) the light, writing "Tribulation have delivered an album of top-tier rock songs, litanies sealed with a baroque gothic tongue. Moreover, they've built a sonic city in which those stories can live forever."
38. Amenra - De Doorn (Relapse)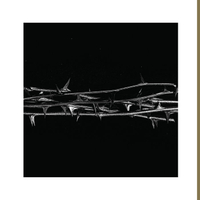 The first full-length album to break away from Amenra's longstanding tradition of releasing albums under the Mass title, De Doorn still maintained the band's apocalyptically bleak demeanour. Post-metal luminaries through and through, reviewer Alex Deller wrote that De Doorn "is as huge, stately and emotionally devastating a piece of work as you'd expect. Riffs creak, yaw and crack like ships being splintered by encroaching pack ice, while Colin H. van Eeckhout howls like a man whose soul is being scooped from his writhing body."
37. Cynic - Ascension Codes (Season Of Mist)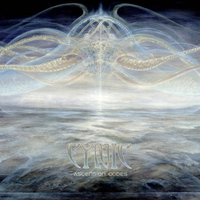 With Cynic, nothing can be taken for granted. The prog metal master's fourth record Ascension Codes proved as much as they pushed the boat even further than their usual jazz/extreme metal combo would suggest, striking through to a sense of immersive beauty that completely enraptured Hammer reviewer Dom Lawson. "With ugliness and horror all around us, a new Cynic album has never been more welcome," Dom wrote, before summarising the record with "one of our finest bands have conjured another blazing tribute to music's restorative powers".
36. Deafheaven - Infinite Granite (Sargent House)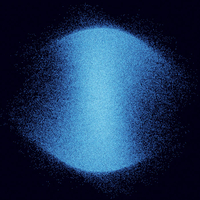 Ever the divisive force, Deafheaven have come a long way since first getting accusations of being 'hipster-metal' with the release of Sunbather. The metal elements have almost completely been stripped for Infinite Granite, resulting in an album which throws up shades of The Smiths-like indie (inherent to their shoegaze inclinations) whilst still indulging in rich atmospheric walls of sound. Reviewer Christina Wenig wasn't entirely sold, but conceded that "the record does have its highlights, though, with Great Mass Of Color, constantly ebbing and flowing between silky-smooth verses and sweeping singalong choruses, being one of its moments of glory."
35. Ophidian I - Desolate (Season Of Mist)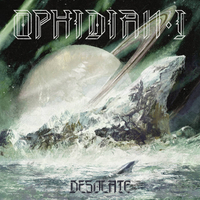 The nine-year wait for Ophidian I's second album saw the Icelandic tech-death monsters step up their craft in the pursuit of virtuosic perfection. Desolate effectively rebooted the band after almost a decade, placing Ophidian I as one of Iceland's most brutal 'new' (new here being a relative term) technical death metal groups, helping push the genre into the future in the process. While the Hammer review didn't quite see the magic behind the madness, Ophidian I's placement on both the critics' and readers' end of year polls show that you can't get it right 100% of the time.
34. Of Mice & Men - Echo (SharpTone)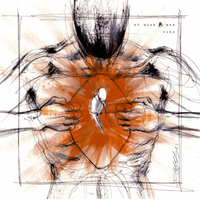 Three albums since Aaron Pauley took over vocal duties in Of Mice & Men, the band seem to be restoring their status as anthemic powerhouses. Compiling three separate EPs released throughout 2021, Echo marked a moment where OM&M were coming (back) into their own after a few wobbles with their previous two albums. Writer Dannii Leivers wrote that Echo's 10 tracks "represent the strongest, most consistent, nuanced and yes, heaviest material the band have released since 2014's Restoring Force".
33. Møl - Diorama (Nuclear Blast)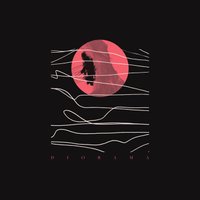 In a year where Deafheaven seemingly moved away from blackgaze, it didn't take long for someone else to take up the crown for the genre's best release in 2021. Denmark's Møl had already excited with their debut Jord in 2018, but 2021's Diorama dialled things up to 10, achieving a near-perfect 9/10 from reviewer Matt Mills in the process. "Flaunting all of blackgaze's strengths at once while also connoting ambitions beyond the genre's borders, Diorama deserves to catapult Møl into the stratosphere," Mills wrote. "In much the same way Deafheaven's Sunbather set the standard for the last decade, this should be the measuring stick for the 2020s."
32. Fear Factory - Aggression Continuum (Napalm Records)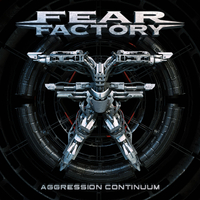 Considering all the drama surrounding Fear Factory and the departure of Burton C Bell, the fact that Aggression Continuum arrived at all is something of a miracle. That it is a superb showing of exactly why Fear Factory are so beloved in the first place is the cherry on top, capturing the classic FF magic for what may very well be the last time. Hammer writer Stephen Hill perhaps summed it up best in his review, noting "thirty-two years into their career and Fear Factory remain superbly adept at crafting records that serve to enhance their legacy as a legendary band. It's really what they get up to away from the studio that is their Achilles heel. If you can ignore that, then Aggressive Continuum is enough to keep you believing in them."
31. Wolves In The Throne Room - Primordial Arcana (Relapse)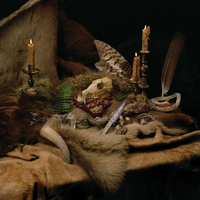 Seven albums in, post-black metal heroes Wolves In The Throne Room continue to innovate and refine their sound. As noted by Hammer writer Kez Whelan, "Primordial Arcana boasts one of [Wolves In The Throne Room]'s most detailed, luscious productions", before going on to say, "compared to the earthier, warm tones of Thrice Woven, there's an airier sound to this record[...] there's a keener focus here too, resulting in one of WITTR's most robust and well-realised records yet."