20. Cradle Of Filth - Existence Is Futile (Nuclear Blast)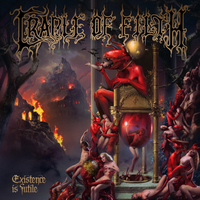 Over 20 years on from Cradle of Filth's breakthrough into the mainstream, its high time to accept the band's rightful place within the halls of British black metal greatness. Existence Is Futile is as grandiose a record as Cradle Of Filth have written to date, its choirs and symphonic elements downright apocalyptic as the band spread their wings and showed just how they became a British metal institution in the first place. Reviewer Alec Chillingworth certainly agreed, summarising "catchy as sin and packing enough orchestration to straight-up kill Andrew Lloyd Webber, Existence Is Futile is the feel-shit hit for these strange times."
19. Green Lung - Black Harvest (Svart)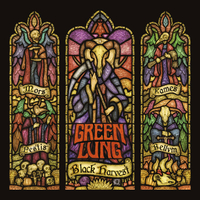 With their 2019 debut Woodland Rites, London's Green Lung established themselves as a fresh new force in British stoner and doom circles, melding folk-tinged doom, stoner and classic heavy metal together in an ode to (but never mindlessly derivative of) Black Sabbath. Reviewer Connie Gordon concurred, writing "Sure, blatant Iommi worship still exists, but so does a healthy
regard for classic hair metal, sullen goth, soundtrack soundscapes and Thin Lizzy-style harmonisation."
18 Sleep Token - This Place Will Become Your Tomb (Spinefarm)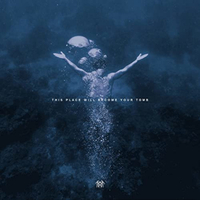 Enigmatic, uncategorizable, utterly brilliant. The mystery surrounding Sleep Token may be no closer to being solved, but with This Place Will Become Your Tomb Sleep Token proved such things to be meaningless when the art is so captivating, the blend of tech-metal, R&B and emotional soul proving to be irresistible. "Sleep Token have a strong, individualistic sound, albeit one that oftentimes threatened to tip over into a repeated formula across their earlier material," wrote reviewer Remfry Dedman. "This Place Will Become Your Tomb goes some way towards addressing this without throwing away the elements that make [Sleep Token] such an idiosyncratic proposition in the first place."
17. Carcass - Torn Arteries (Nuclear Blast)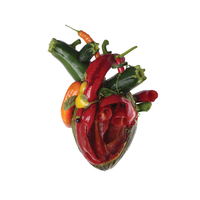 Ever the extreme metal masters and innovators, Carcass continued to astound with Torn Arteries. Their seventh effort explored the band's past stylistic experiments whilst still providing keen insights into just how they reached legendary status in the first place. Hammer reviewer (and all-round extreme expert) Dom Lawson ruled that "Veteran status be damned, Carcass sound thoroughly vital and vivacious here. These songs offer a wonderfully organic and human antidote to the legions of Pro-Tooled conformity. Theirs is a proudly old-school approach, and yet from the ripping riff-splurge of the opening title track to the cudgelling pomp of The Scythe's Remorseless Swing, Carcass always sound utterly contemporary too."
16. Helloween - Helloween (Nuclear Blast)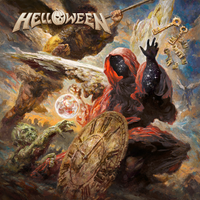 The conundrum with any classic band that has had multiple line-ups over the years is that inevitably there will be fans of any one particular style. German power metal champions Helloween bypassed such arguments with their self-titled 16th full-length effort, bringing the 'Pumpkins United' line-up together on record for the first time. Dom Lawson was utterly delighted: "From rampaging singles Indestructible and Fear Of The Fallen to the gritty prog metal of Robot King and the electrified extravagance of the 12-minute Skyfall, every song loudly proclaims that Helloween are back to their euphoric, thunderous best."
15. Dream Theater - A View From On Top Of The World (InsideOut Music)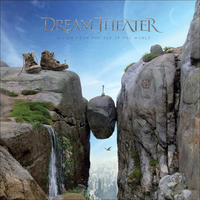 In a genre like prog metal, it almost goes without saying that there are inherent challenges to forging a career around continually pushing creative boundaries and reinventing the sonic identity of metal as a whole. And yet, over 35 years and 12 albums into their career, Dream Theater's A View From The Top Of The World proved that such artistic leaps were not beyond their reach. "The most priceless attribute of Dream Theater is that, for all the complexity of their compositions, they make everything sound so goddamn easy," read Dave Ling's 9/10 review. "A View From The Top Of The World is simply the sound of the band reclaiming what it does best, [John] Petrucci's warm and fulsome production sharpened by a gleeful mix from Andy Sneap."
14. Between The Buried And Me - Colours II (Sumerian)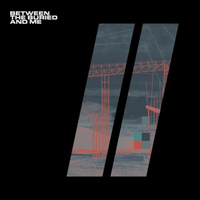 In Hollywood, belated sequels usually betray the death of creativity, but prog metal maestros Between The Buried And Me showed the same isn't true in the realms of prog. Picking up 14 years after the original Colours, Colours II re-affirmed the band as once-in-a-lifetime masterminds. Matt Mills' 9/10 review concurred, "it's the marriage of confusion and charm that makes Colors II so replayable. By the time you've asked, "How does Fix The Error smoothly switch from bass-led jazz to a Mike Portnoy-style drum solo?", Never Seen/ Future Shock has already ensnared you. The centrepiece sees virtuosity dissipate into a rare, accessible refrain, rocketed to triumph by Tommy Rogers' soaring voice."
13. Whitechapel - Kin (Metal Blade)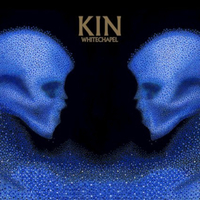 Pushing past the limits of deathcore, Whitechapel's eighth full-length Kin saw the US bruisers explore an entirely different evolutionary branch of the genre. Hammer writer Stephen Hill praised the band's evolution, noting "Many of Whitechapel's peers seem unable to grasp that the heavy sounds so much heavier if it kicks in behind something delicate and beautiful[...] Purists may bemoan what has become of them, but that's their loss. Kin is another evolutionary step from deathcore's most creative minds."
12. Rivers Of Nihil - The Work (Metal Blade)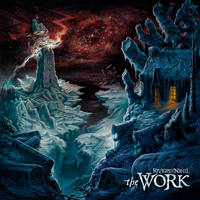 With their fourth full-length The Work, Rivers Of Nihil not only delivered on the immense promise of Where Owls Know My Name, but surpassed it in typically flashy and genre-busting ways. Reviewer Matt Mills bore witness to the record's brilliance, writing "if anyone tells you albums are redundant in today's Spotify playlist age, these Pennsylvanians should shut them up. Where Owls Know My Name was such an odyssey – integrating avant-garde structures, saxophones and psych rock into death metal – that fans demanded it be performed live in full. Three years later, The Work is not only more progressive than that magnum opus, it's again essential from front to back."
11. Cannibal Corpse - Violence Unimagined (Metal Blade)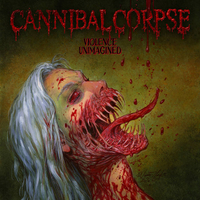 Cannibal Corpse's unwavering dedication to their craft has ensured the death metal legends have stayed a strict course over the past 33 years. Violence Unimagined is by no means a deviation from the band's core tenet of disgusting, pulverising brutality. But then, when its delivered this well, does that matter? Certainly not to Alec Chillingworth, who wrote that "the old-school death metal revival has gained steam recently, but most of those newbies sound like piss down the pan compared to this. Potent and perilously addictive, Violence Unimagined is, without question, 2021's bloody benchmark for the genre."