Clutch have released a video to accompany their new single How To Shake Hands.
The band released a Spotify stream of the song earlier this month, with the track set to feature on Neil Fallon, Tim Sult, Dan Maines and Jean-Paul Gaster's upcoming studio album Book Of Bad Decisions.
It will arrive on September 7 via their own Weathermaker Music label and will be the follow-up to 2015's Psychic Warfare.
Speaking about the title of the record, bassist Dan Maines said: "It felt like a very inclusive title – it put the album in a chapter frame of reference… and it sounds heavy!"
Vocalist Neil Fallon added: "Naming a record is a hand-wringing exercise – it's like naming a child. Personally, I was reluctant to name it after a song because that catapults that song into the limelight.
"But thinking about it, The Book Of Bad Decisions really grew on me because it implies it that every song is a chapter in this book of bad decisions."
Last month, Clutch released the first single from the record in the shape of Gimme The Keys and will return to the UK for five shows in December.
Clutch - Book Of Bad Decisions tracklist
1. Gimme The Keys
2. Spirit Of '76
3. Book Of Bad Decisions
4. How To Shake Hands
5. In Walks Barbarella
6. Vision Quest
7. Weird Times
8. Emily Dickinson
9. Sonic Counselor
10. A Good Fire
11. Ghoul Wrangler
12. HB Is In Control
13. Hot Bottom Feeder
14. Paper & Strife
15. Lorelei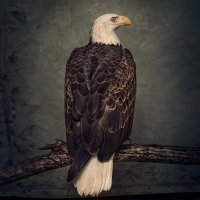 (opens in new tab)
Clutch - Book Of Bad Decisions (opens in new tab)
Clutch return with Book Of Bad Decisions - the follow-up to 2015's Psychic Warfare. If tracks Gimme The Keys and How To Shake Hands are any indication, this is going to be massive.
Clutch 2018 UK tour dates
Dec 18: Bristol O2 Academy - BUY TICKETS (opens in new tab)
Dec 19: Glasgow O2 Academy - BUY TICKETS (opens in new tab)
Dec 20: Manchester Academy - BUY TICKETS (opens in new tab)
Dec 21: London O2 Academy Brixton - BUY TICKETS (opens in new tab)
Dec 22: Birmingham O2 Academy - BUY TICKETS (opens in new tab)