40. Katatonia - City Burials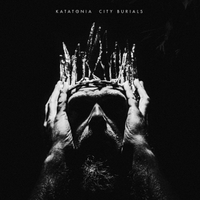 (opens in new tab)
For those who came to Katatonia via their scrupulously uncluttered late 90s work, the layers of detail in their modern sound might feel overstated, like they've been visited by the ghost of George Martin. Songs like Flicker, Winter Of Our Passing and City Glaciers would be equally powerful without all the keys, synths, strings and effects, but here's where Katatonia nail that sumptuous, cinematic dynamism.
Feeling like the album Tool might have made if they'd remembered what actual human emotions were, City Burials is arguably Katatonia's strongest album for 20 years.
Buy from EMP (opens in new tab)
39. Tyler Bryant & The Shakedown - Pressure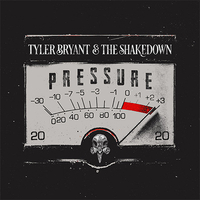 (opens in new tab)
Recorded in his basement under lockdown, with the band down to a three-piece (Tyler Bryant played bass himself), this album could have been lowkey.
But no. It began as one song – the upbeat Crazy Days – recorded in response to the pandemic flipping the world upside-down, grew into an EP, and emerged as a fully-fledged fourth album.
Three songs feature Bryant's wife Rebecca Lovell (of roots-rock duo Larkin Poe) on vocals, and Blackberry Smoke's Charlie Starr sings on Holdin' My Breath, but it peaks with the poignant, soul-searching beauty of Like The Old Me. Bryant has truly come of age with this record.
Buy from Best Buy (opens in new tab)
38. Corey Taylor - CMFT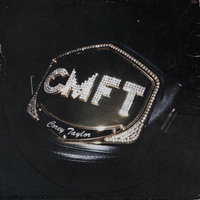 (opens in new tab)
Somewhat unbelievably, CMFT is Corey Taylor's first ever solo album – somewhat more believably, it's an album packed with breathless vocals, sizzling guitars and surprisingly tight songwriting, best showcased on the rip-roaring opener HWY 666.
Without straying too far from that template, Taylor chances his arm on a succession of styles, invariably successfully. Meine Lux is pure pop, Silverfish and Home are butch ballads, and the splendidly sweary CMFT Must Be Stopped features London rapper Kid Bookie.
Taylor hasn't reinvented the wheel here, but he has reinvented himself.
Buy from Townsend Music (opens in new tab)
37. The Allman Betts Band - Bless Your Heart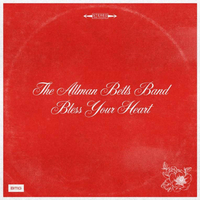 (opens in new tab)
Considering that their fathers had to be separated into different bands, the sons of Gregg Allman and Dickey Betts seem to be getting along just fine. Guitarists Devon Allman and Duane Betts are joined by a third son-of-an-Allman Brother, Berry Duane Oakley, on bass in their seven-piece band, along with a third guitarist because, well, you can never have enough guitarists when it comes to southern rock.
They've filtered their inheritance through their own jam-band generation, and the sound is heavier, muddier at times, and Duane Allman's 'crying bird' slide guitar has become more of a screaming bat.
The track that sums it up best is Magnolia Road, a glorious, live-sounding 'take me home' song with autobiographical snippets and a host of friends joining in.
Buy from Walmart (opens in new tab)
36. Songhoy Blues - Optimisme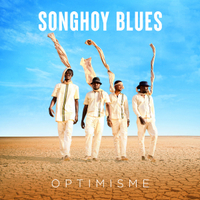 (opens in new tab)
Has any band ever captured the pure, unadulterated joy of music more perfectly than Songhoy Blues? They formed in Bamako, Mali nearly a decade ago. Having been exiled from the north of the country by a regime that, among other things, banned music, they know better than most how vital for the soul this basic human right is.
Optimisme, their third album, has a tougher edge than their previous releases, and opener Badala (which apparently means 'we don't give a fuck' in Songhay) announces their arrival with a gloriously filthy classic rock riff.
In a year like 2020, we all need Optimisme – an essential album that gets better with every listen.
Buy from Rough Trade (opens in new tab)
35. Drive-By Truckers - The New OK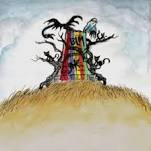 (opens in new tab)
They used to make languid, boozy epic albums that lasted for days; now Drive-By Truckers make compact, snub-nosed records where no notes are wasted – and in 2020 they made two of them. The New OK is a bookend along with The Unravelling, and shares that album's anger at the recent political situation on the likes of the title track and Watching The Orange Clouds.
But while The Unravelling was informed by despair, on The New OK the anger sounds more focused and fight has returned. There's even room for a gorgeous Stax Records homage (Sea Island Lonely, with its Otis Redding horn lift) and, most unexpected and welcome, a soundalike cover of the Ramones' The KKK Took My Baby Away.
A fantastic rocket of a record, which adds to the renaissance brilliance of 21st-century Truckers.
Buy from Amazon (opens in new tab)
34. Backxwash - God Has Nothing To Do With This Leave Him Out Of It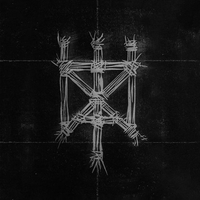 (opens in new tab)
Ashanti Mutinta knows how it feels to be an outsider. A trans, trap-metal rapper born in Zambia but based in Montreal since the age of 17, her story is almost as unique as her music. On this, her third release as Backxwash, she has crafted a sound that blends her loves of hip hop, industrial and metal in a way that sounds unlike anything else you'll hear this year.
From the opening seconds of the album's title track, it's clear that tearing genre conventions to shreds is forefront on her agenda. There's bitterness, vitriol but also sadness sewn into the soul of this record, the sound of a young woman processing her lived experience as she comes to terms with her own identity.
The whole thing is barely more than 20 minutes long, and yet it's packing more ideas than many bands manage in an entire career. And it's fucking brilliant.
33. Beabadoobee - Fake It Flowers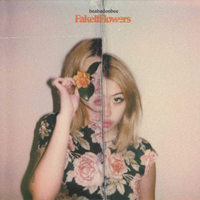 (opens in new tab)
At just 20 years old, it wasn't that long ago that Beabadoobee – real name Beatrice Laus – was dancing heartbroken around her own teenage bedroom, and all that adolescent angst and feeling comes through in abundance on Fake It Flowers.
The album was preempted by singles Care, Worth It, and Sorry, all of which capture the energy of a 90s Alanis Morissette, accompanied by videos of her dancing her way through her heartache.
Despite the shiny new record label, Beabadoobee hasn't lost her adolescent, DIY charm. It transports listeners to a very particular time – albeit one that Bea wasn't alive for – and will likely make even grown adults want to smash up their childhood bedrooms. Maybe that's what we all need right now.
Buy from Townsend Music (opens in new tab)
32. Jason Isbell & The 400 Unit - Reunions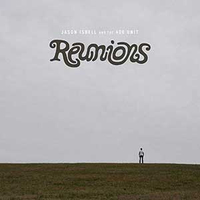 (opens in new tab)
Grammy-winning former Drive-By Trucker Jason Isbell is the country-rock (or alt. country) star who even non-fans of the genre like, so indisputable is his gift for the astute, poetic line, the yearning but not overcooked vocal and the anthemic yet intimate tune.
He also has a political conscience (not straightforward in Nashville), and is so unafraid of Bruce Springsteen comparisons that he can write a song about a troubled working man here, call it River and not come a cropper.
Whether he's musing insightfully over alcoholism or parenthood, his band are blazing and Isbell takes a tired format and charges it up with passion and perceptiveness. An admirable anomaly.
Buy from Walmart (opens in new tab)
31. Code Orange - Underneath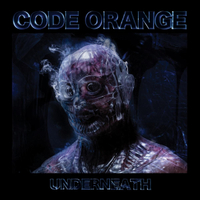 (opens in new tab)
The only album rated 10/10 by Metal Hammer since 2015, Underneath is a mouthwatering aural feast.
On this evidence, 'hardcore' might not be an accurate description of Code Orange anymore. How many hardcore bands could incorporate gothic melody and passages of grungy guitar like they do on Sulfur Surrounding, or channel Atari Teenage Riot's digital white noise in the modern age like the migraine-inducing Back Inside The Glass?
It's not always easy to define a 'perfect' record, but you have to ask yourself what you want from a heavy band in 2020. Innovation? Ambition? Power? Something anthemic? Something that stops heavy music from chasing its tail and genuinely moves it forward? If the answer to all and any of those is yes, then this is perfection personified.
Buy from Impericon (opens in new tab)