20. Trivium - What The Dead Men Say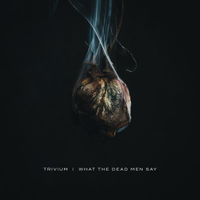 (opens in new tab)
Trivium were always a cut above the metal norm. They've consistently shown the ability to merge melody and mania, and they've never done it better than on What The Dead Men Say.
Their ninth studio album is a classy mix of Megadeth and Stone Sour, combining the complex harmonics of the former with the intensity and tunefulness of the latter. It's multi-layered, offering moments of both beautiful intimacy and blazing rage. For most bands, attempting this juxtaposition would be disastrous, but here it sounds sublime, seamless.
Trivium have reached a new level of excellence.
Buy from EMP (opens in new tab)
19. Bob Dylan - Rough & Rowdy Ways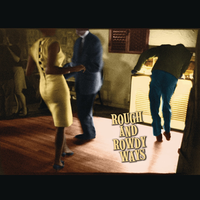 (opens in new tab)
Rough And Rowdy Ways covers an extensive history and topography in its allusions to the places and times of Dylan's back pages, from Italy to East LA.
All of this comes together on the album's centrepiece, Murder Most Foul. The tumbling sprawl of this piece, flashing back and forward between Dallas and the future is undeniable in its evocation of the America Dylan inherited, amid the shattered ruins of the idealistic Camelot Kennedy represented, over whose fragments we are still stumbling today.
Rough And Rowdy Ways is unique, precious testimony from an elderly rock'n'roll survivor who, for all the games he plays, is a seer nonetheless.
Buy from Walmart (opens in new tab)
18. Fantastic Negrito - Have You Lost Your Mind Yet?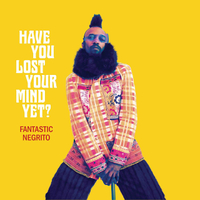 (opens in new tab)
Sometimes inspiration strikes at exactly the right point in history. This latest album from genre-straddling dynamo Fantastic Negrito was, he says, inspired by the classic sociopolitical albums made by black Americans in the 60s and 70s.
Given the fact that his country is in the middle of the biggest civil rights uprising in generations, Have You Lost Your Mind Yet? feels like it was cosmically planted in the right place at the right time.
Musically, Fantastic Negrito has a magpie's eye. Rock, soul, R&B, hip-hop, funk… everything is up for grabs and blended to perfection. Unique and, indeed, endlessly fantastic, this album is the work of a man committed to his own vision, both for his music and for the troubled and broken world around him.
Buy from Amazon (opens in new tab)
17. Metallica - S&M2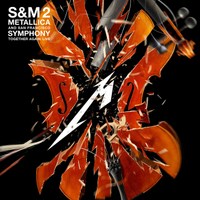 (opens in new tab)
Twenty-one years on, it's easy to forget how ground-breaking Metallica's original S&M shows were. Not since Lars Ulrich's beloved Deep Purple released their Concerto For Group And Orchestra 30 years earlier had the divergent worlds of heavy metal and classical music been so grandly united on stage.
Even in that context, S&M2 easily outguns its predecessor. Forgoing the easy path, it's weighted towards the less-loved second half of Metallica's career. Songs such as the perpetually underrated The Outlaw and a bravura The Day That Never Comes are invested with new grandeur, and the ever-astounding No Leaf Clover is the greatest Metallica song never to appear on one of their studio albums.
Metallica thrive on walking the high wire between success and failure. And S&M2 is a success on the grandest of scales.
Buy from Rough Trade (opens in new tab)
16. Pearl Jam - Gigaton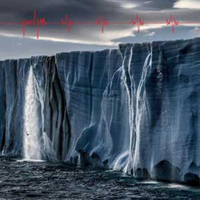 (opens in new tab)
Pearl Jam are the band that had arranged for the Trump baby blimp to be their guest of honour at their O2 show in 2018, so it's not exactly a surprise that there are some lyrical digs at said outgoing President slipped into their 11th studio album. Nowhere is this more explicit than in album mid-point Seven O'Clock, a song that would sit comfortably in Springsteen's canon, both sonically and lyrically.
It's not all nihilism, though. The relentless Quick Escape's narrative finds Vedder in pursuit of sanity somewhere other than the US – 'Crossed the border to Morocco/Kashmir to Marrakech/The lengths we had to go to then/To find a place Trump hadn't fucked up yet'.
But, ultimately, in these uncertain times, Pearl Jam have given us an unexpected album of hope. Welcome back.
Buy from Townsend Music (opens in new tab)
15. Run The Jewels - RTJ4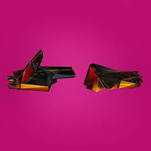 (opens in new tab)
George Floyd, police brutality and Donald Trump's booting are not only the landmarks of this year's particularly volatile political landscape, but they're the grounds in which Run The Jewels' fourth instalment has its feet firmly planted.
An inescapable, looming presence with a razor-sharp agenda, RTJ4 is here to set things straight and reshape the world through its heavy beats, unruly rhythms and powerful narrative.
Of course, it wouldn't be a Run The Jewels album without an element of dance-inducing chaos, so prepare to get your body boogieing.
Buy from Best Buy (opens in new tab)
14. Massive Wagons - House Of Noise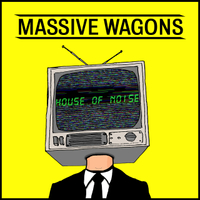 (opens in new tab)
It's always a pleasure when a promising band that's been around for a while finally pulls off a blinder. And so it is with Lancaster's Massive Wagons, who have been developing their own brand of good-time rock'n'roll for the best part of 10 years now.
Honest and thoroughly unpretentious, House Of Noise takes all the things Massive Wagons do well and gives them real focus and power through a sterling production from Colin Richardson and Chris Clancy. Daft, witty and crammed with irresistible singalong choruses, House Of Noise is, plain and simple, a fantastic feel-good album boasting bags of variety, verve and real heart. Resistance is futile.
Buy from EMP (opens in new tab)
13. Blue Öyster Cult - The Symbol Remains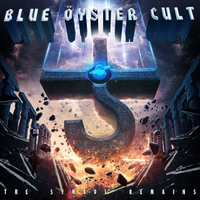 (opens in new tab)
There's something deliciously mysterious about the prospect of a new Blue Oyster Cult album. Literally anything could happen.
And so we come to The Symbol Remains, the band's fifteenth album, and their first studio full-length since 2001. Original keyboard player/guitarist Allen Lanier sadly passed away in 2013, and the Bouchard brothers rhythm section is long-gone, but frontmen Eric Bloom and Buck Dharma continue to steer the ship, ensuring that BOC will continue to sound like BOC.
The album opens with wall-shaking bombast. That Was Me (lyrically, BOC's take on Sympathy For The Devil) is a total skull-cracker, setting you up for what you'd imagine is a full-on metal album. However, the reggae breakdown midway through is the first twist in an album that is jam-packed with both zigs and zags.
In other words, there's something for everybody on this very solid return to past glories.
Buy from Amazon (opens in new tab)
12. Phoebe Bridgers - Punisher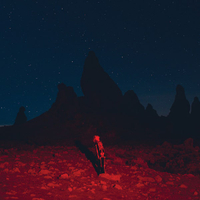 (opens in new tab)
One of the most highly anticipated records of the year, from one of indie-rock's most impressive talents, singer-songwriter Phoebe Bridgers exceeds even those most lofty of expectations on her second studio album Punisher.
Packed full of nostalgic, melodic ditties, Bridgers couples meaningful themes and internal exploration with idyllic indie soundscapes.
A carefully crafted record of youthful introspection, it defies first impressions of insecurity to reveal a strength and maturity way beyond Phoebe's years. Well worth the raft of five-star reviews it was awarded upon release.
Buy from Rough Trade (opens in new tab)
11. Ozzy Osbourne - Ordinary Man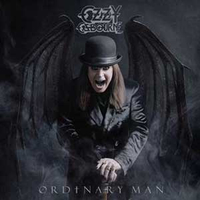 (opens in new tab)
Reading Ozzy Osbourne's scant promotional soundbites, you expect Ordinary Man to sound exhausted, like a hellhound flogged half to death ("I was going, 'I haven't got the fucking strength.' But Andrew [Watt, producer] pulled it out of me").
You'd never guess. His vocals are gleeful and feline, and these 11 songs are full of purpose, starting with the crunchy, proggy Straight To Hell. 'I'll make you scream,' he vows. Then, more worryingly: 'I'll make you defecate.' Well, fortunately not, but other bodily functions may be affected by this visceral, emotionally naked album.
If this is Ozzy's swansong – and his lyric sheet, advancing age and postmillennial work rate suggest that's not inconceivable – then, like Sabbath's 13, it's a credible end to an extraordinary career. But if history has taught us anything, it's to never write him off.
Buy from Base.com (opens in new tab)