10. Fish - Weltschmerz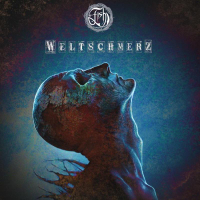 (opens in new tab)
At last Fish's final album is here, and his intention to make his farewell statement his masterpiece has largely born fruit. Weltschmerz is a near-90-minute epic that dives into big, heavy themes like Tarkovsky on downers. Invited to the party are suicide, cancer, refugees, dementia and ageing.
Fish hopes a beautiful melancholy brings light amid the darkness, that flowers bloom in the dirt. Yet it's safe to say it lives up to its title – German for 'world of pain' or 'worldweariness' – and that the world he's documenting has acquired a shedload more of this weltschmerz stuff since he decided on that name years ago.
Often overwrought, sometimes profound, always aiming for admirable intensity, his music goes out as it came in. Go Fish.
Buy from Amazon (opens in new tab)
9. Fiona Apple - Fetch The Bolt Cutters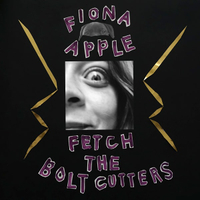 (opens in new tab)
After an eight year hiatus, Fiona Apple's fifth album arrives with blazing clarity, issuing notions on love, the venture into middle-age-hood and the life-altering battles a woman experiences under the hand of the patriarchy.
Fetch The Bolt Cutters is wrapped in chilling piano licks and husky chanting that draws a certain eeriness through its sensitive subject matter.
A flawless record that ushers in a refreshing wave of transparency, falling into a year that perhaps requires such an honest salute to hardship.
Buy from Rough Trade (opens in new tab)
8. Bruce Springsteen & The E Street Band - Letter To You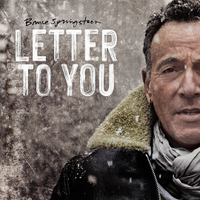 (opens in new tab)
Recorded completely live, right down to the vocals, Letter To You is the E Street energy bottled. The 71-year-old Bruce Springsteen's concerns – grief, nostalgia, reactionary anger – might reflect his years, but this is a band that can make the act of writing out a lifetime's worth of wisdoms in the title track sound as wild and noble as any last-chance power drive.
Three songs here were written in the early 70s and exude the sort of classical Americana mythology that was bread and butter to Springsteen when he was still applying for the job of Boss. This is no pure nostalgia trip, though. Both House Of A Thousand Guitars and Rainmaker take shots at the 'criminal clown' in the White House, and Letter To You is as young at heart as any of Springsteen's proudest moments, a sign that we're some way off the credits yet.
Buy from Best Buy (opens in new tab)
7. Bob Vylan - We Live Here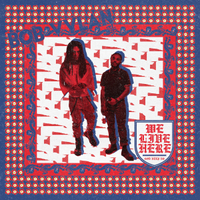 (opens in new tab)
An album deemed "too extreme" for release by major labels, Bob Vylan's sensational We Live Here is the voice of rebellion in the face of racial oppression, demonstrated through verses of razor-sharp guitar chugging and clipped, venomous vocals.
By uniting punk and British grime, Bob Vylan blow-torch their message into each and every one of its corners. Just like the album behind it, it's a message that we all must listen to.
Buy from Rough Trade (opens in new tab)
6. Deep Purple - Whoosh!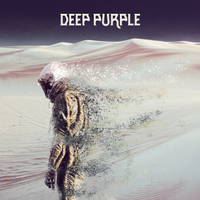 (opens in new tab)
Whoosh! is the sound of a band making music without constraints or pressure. Deep Purple are enjoying themselves, and you can hear it.
It helps, of course, when you have Ian Paice – the planet's most dynamic rock drummer – underpinning it all. And that every time guitarist Steve Morse takes a solo he kicks the track up another notch. But Gillan stars. Long after some had written him off, the singer delivers lyrics that combine the curmudgeon and the comic, and does so beautifully. His stab at dumb-ass politicians on No Need To Shout is particularly on the money.
Purple's anthem days might be behind them, and some tracks here might surprise on first listen, but surprise quickly gives way to joy. This is superb.
Buy from Walmart (opens in new tab)
5. The Struts - Strange Days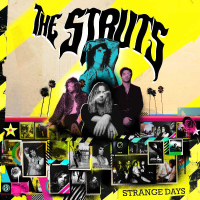 (opens in new tab)
The Struts have clearly mastered the classic rock arts, be they glam-metal (You Love Me) or roots Americana (the sublime, grainy Burn It Down, all lolloping guitars and bar-room piano).
Luke Spiller has a massive monster truck voice, and guitarist Adam Slack can make his solos sound like construction workers doing Cirque de Soleil stunts from their cranes.
Where they transcend homage, though, is in welcoming the influence of their guest stars: The Strokes' Albert Hammond Jr. helps turn Another Hit Of Showmanship, a smart rewrite of the fame-as-drug metaphor, into a new-wave surf smash, while Tom Morello steals the show with a voodoo-rock turn on Wild Child, dripping seditious sleaze. And that's how you silence the Darkness alarms.
Buy from Amazon (opens in new tab)
4. Joe Bonamassa - Royal Tea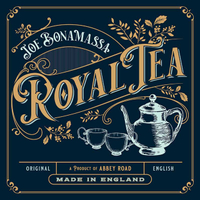 (opens in new tab)
Joe Bonamassa puts out a new studio album every two years, although he has been releasing an average of two albums a year for the past decade. These include live albums, collaborations with the and sundry side projects, but it's the studio albums that feed into his live shows, and lately Bonamassa has become more astute at finding a peg on which to hang.
Ever-present producer Kevin Shirley has opted for a big sound that characterises the album from the outset, with a grandiose, sweeping orchestral arrangement on When One Door Opens, out of which Bonamassa emerges with a slow, portentous melody reminiscent of early King Crimson before abruptly crashing into a Beck's Bolero-style riff.
The best thing about Royal Tea is that every track could easily drop into Bonamassa's live show. Back on track in every sense.
Buy from Rough Trade (opens in new tab)
3. H.E.A.T - H.E.A.T II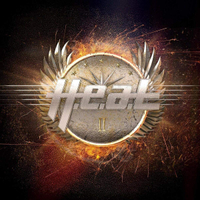 (opens in new tab)
Swedish hard-rockers H.E.A.T manage to cover new ground within old territories, as they return back to their sonic roots with an album that's produced entirely themselves.
Enter H.E.A.T II: a party-rocking catalogue anchored by meaty riffs and fast-paced grooves, and one that feeds new life into a sound that was once the preserve of the hair-metal tycoons of the 80s.
Roll on that vaccines, for this album requires a stadium.
Buy from Base.com (opens in new tab)
2. Deftones - Ohms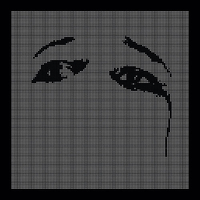 (opens in new tab)
Of all the bands to emerge from the mid-90s nu metal scene, Deftones were the most adventurous. Nine albums in, that forward motion hasn't abated.
Ohms is instantly familiar without replicating anything they've done before. The familiarity comes from Chino Moreno's shape-shifting vocals, flipping from a whisper to a digital scream on Genesis and Ceremony. But the backdrops against which they're set provide a different iteration of the Sacramento band's sound.
Dream pop with metallic edges is still the default setting, but there's a lot going on within that bandwith: Urantia could pass as a pop song, were it not for the interruption of Stephan Carpenter's breeze-block guitars; This Link Is Dead is four and a half minutes of distorted noise punctuated by brief sunbursts of melody; the album's highlight, Pompeji, is an apocalyptic soundscape that switches between moments of both bliss and fury.
None of this is a major reinvention, but then Deftones have always been about big steps rather than giant leaps. And even then the rest of the field remains way behind them.
Buy from Impericon (opens in new tab)
1. AC/DC - Power Up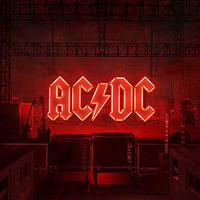 (opens in new tab)
Could it have been any other way? Probably not. In this year where everything went, for want of a better phrase, tits up, AC/DC provided the consistency and comfort we all so desperately needed: an AC/DC album that sounds like an AC/DC album, and one of their best since the 80s, at that.
There are, mercifully, no experiments, no forays into the unknown. That's just not what this band do. Instead, they stick to the formula – high-energy, groove-saturated music that swings.
Power Up welcomes back some familiar faces – Cliff Williams put his retirement on hold and Phil Rudd rejoined, reuniting one of the best rhythm sections in rock'n'roll in the process. Brian Johnson, too, is thankfully back where he belongs. Stevie Young slips smoothly into his uncle Malcolm's role. And then there's Angus. The enduring guitar master, the only ever-present member, the glue binding it all together.
Of course, none of this would matter if the songs were sub-standard. But as soon as opener Realize cuts loose with the unmistakable AC/DC roar, you know this is gonna be a killer album.
Should this prove to be AC/DC's farewell album (and who knows?), they will have gone out at the top of their game.
Buy from Townsend Music (opens in new tab)