Haken have released a video for their brand new track A Cell Divides.
It's the latest material taken from the band's upcoming studio album Vector, which will arrive on October 26 via InsideOut Music.
The band say in a statement: "Spawned from some hotel room writing sessions last year, Vector's album closer was a fresh approach to concise song writing, for which we are not typically known.
"While the lyrics in A Cell Divides unlock more clues to the narrative of Vector, the video, filmed mostly in slow motion, contradicts the frantic pace of the song and delves into the beauty of flawed and warped imagery."
Earlier this month, Haken released Puzzle Box from the new album and also launched a competition where one lucky fan can win the wooden contraption from the video which has been signed by the band.
Haken will head out on the road across North America with Leprous and Bent Knee later this month. Those shows will be followed by dates in South America, Europe and the UK early next year.
Haken - Vector
1. Clear
2. The Good Doctor
3. Puzzle Box
4. Veil
5. Nil By Mouth
6. Host
7. A Cell Divides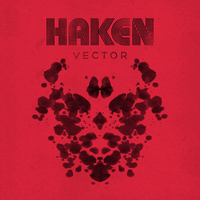 Haken - Vector
Haken are all set to release their highly anticipated new studio album Vector later this month. It'll feature the lead singles The Good Doctor and Puzzle Box