Architects have released a video for their new single Royal Beggars.
It's the second song taken from the band's upcoming album Holy Hell, which is set to arrive on November 9 via Epitaph Records. Architects shared the single Hereafter last month.
It'll be the band's first album since the death of guitarist Tom Searle, who passed away in 2016 after a three year battle with cancer.
Speaking in August this year, his brother, drummer Dan Searle, said: "In those first months after Tom's death, I didn't deal with it at all and I felt so unhappy and anxious. I'd ignored it and just tried to cope. But I knew that at some point, I had to learn from it.
"Ultimately, there were two choices: Feel sorry for yourself and believe the world to be a horrible place and let it defeat you. Or let it inspire us to live the life that Tom would have wanted us to live."
He added: "I was very worried about people taking away a despondent message from the album. I felt a level of responsibility to provide a light at the end of the tunnel for people who are going through terrible experiences."
Architects will head out on tour later this year for shows in Russia and Ukraine, and will return to the UK and Europe in early 2019 for further dates.
Architects - Holy Hell
1. Death Is Not Defeat
2. Hereafter
3. Mortal After All
4. Holy Hell
5. Damnation
6. Royal Beggars
7. Modern Misery
8. Dying To Heal
9. The Seventh Circle
10. Doomsday
11. A Wasted Hymn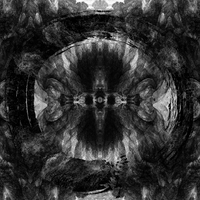 Architects - Holy Hell
Architects return with their first album since the tragic death of guitarist Tom Searle in 2016. Holy Hell features the lead singles Hereafter and Royal Beggars.
Architects 2018/2019 tour dates
Dec 04: St. Petersburg, A2, Russia
Dec 06: Moscow, Adrenaline Stadium, Russia
Dec 08: Kiev Stereoplaza, Ukraine
Jan 06: Stockholm Fryshuset Arenan, Sweden
Jan 08: Copenhagen Vega, Denmark
Jan 10: Dusseldorf Mitsubishi-Electric-Halle, Germany
Jan 11: Antwerp Lotto Arena, Belgium
Jan 12: Amsterdam AFAS Live, Netherlands
Jan 14: Manchester O2 Victoria Warehouse, UK
Jan 15: Manchester O2 Victoria Warehouse, UK - New date
Jan 17: Glasgow O2 Academy, UK
Jan 18: Cardiff Motorpoint Arena, UK
Jan 19: London SSE Arena Wembley, UK
Jan 21: Luxembourg Luxexpo, Luxembourg
Jan 22: Lyon Transbordeur, France
Jan 24: Barcelona Razzmatazz, Spain
Jan 25: Bilbao Santana 27, Spain
Jan 27: Paris Olympia, France
Jan 28: Zurich Halle 622, Switzerland
Jan 29: Vienna Gasometer, Austria
Jan 30: Milan Alcatraz, Italy
Jan 31: Prague Forum Karlin, Czech Republic
Feb 01: Warsaw Stodola, Poland
Feb 02: Leipzig Haus Auensee, Germany
Feb 03: Offenbach Stadthalle, Germany
Feb 05: Berlin Verti Music Hall, Germany
Feb 06: Munich Zenith, Germany
Feb 08: Hamburg Sporthalle, Germany