The Tangent have released an animated lyric video for their new track The Adulthood Lie.
It's the latest song taken from the band's upcoming album Proxy, which will launch on November 16 via InsideOut Music.
The band previously revealed A Case Of Misplaced Optimism and a trailer for the follow-up to last year's The Slow Rust Of Forgotten Machinery.
Talking about the new track, Andy Tillison says: "The Adulthood Lie is a song from the new album Proxy.
"It comes in two flavours: the album version, which is a 16-minute long prog rock epic – made out of anything but prog rock sounds – and the single version which is released today.
"The single gives no real indication of what actually happens on the album version, but takes the form of a dancey, Ibiza-style pop song.
"These two versions work together well as a demonstration of what progressive rock still can be. Hear the single – with its cult game-like lyric video – and then hear the album to find out where it goes next!"
Proxy will be released on CD, limited edition CD digipak, 180g vinyl and on digital platforms.
The Tangent - Proxy
1. Proxy
2. The Melting Andalusian Skies
3. A Case of Misplaced Optimism
4. The Adulthood Lie
5. Supper's Off
6. Excerpt From ✠Exo-Oceans❠(Bonus Track)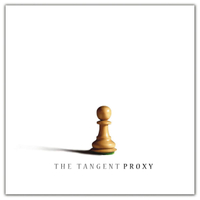 The Tangent - Proxy
Andy Tillison and co return with the follow-up to last year's The Slow Rust Of Forgotten Machinery, featuring Jonas Reingold, Luke Machin, Theo Travis, Steve Roberts and Goran Edman.