Paul Weller has released a video for his new single Gravity.
It's the latest material taken from his new album True Meanings, which launched last month via Parlophone. Gravity follows Moving On from the record and Aspects, which Weller launched back in May to mark his 60th birthday.
The Gravity video was directed by actor, writer and director Johnny Harris, with the soundtrack for his most recent film Jawbone written by Weller.
Weller wrote Gravity several years ago and had performed it live before including it on True Meanings.
He explains: "It just wouldn't have fitted on to either Saturn's Pattern or A Kind Revolution, so I just put it to one side for a long time."
Weller has a handful of live dates planned for this month, including two performances at London's Royal Festival Hall on October 11 and 12.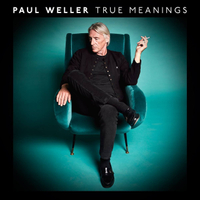 Paul Weller - True Meanings
Paul Weller returns with his 14th solo album and the 26th record of his career with True Meanings. Among the 14 tracks is the single Aspects, which Weller released in May 2018 to mark his 60th birthday.
Paul Weller - True Meanings tracklist
1. The Soul Searchers
2. Glide
3. Mayfly
4. Gravity
5. Old Castles
6. What Would He Say?
7. Aspects
8. Bowie
9. Wishing Well
10. Come Along
11. Books
12. Movin On
13. May Love Travel With You
14. White Horses
Paul Weller 2018 European tour dates
Oct 04: Utrecht Tivoli Vredenburg, Netherlands
Oct 05: Leuven The Depot, Belgium
Oct 06: Rotterdam Theatre Rotterdam, Netherlands
Oct 11: London Royal Festival Hall, UK
Oct 12: London Royal Festival Hall, UK