Things might have taken an epic turn for the WTF? in the first few months of 2020, but some things haven't changed. A host of metal's biggest bands and most exciting new acts have released a stream of blockbusting albums which provide a welcome distraction for what's going on outside the window. These are the essential albums that have acted as the soundtrack to these crazy times…

156/Silence – Irrational Pull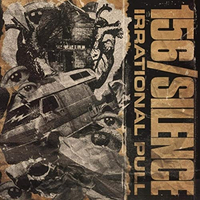 Hardcore is more exciting and creative than it's been in years, and Pittsburgh's 156/Silence line up next to hometown compadres Code Orange in the vanguard of bands pushing it forwards. Their second album boils down the bones of hardcore and extreme metal and reconstructing it into their own twisted, savage Frankenstein's Monster of noise. Irrational Pull does more than enough to keep our thirst for new hardcore alive.
Avatar – Hunter Gatherer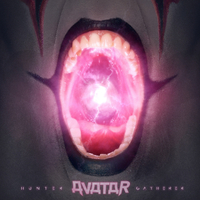 After the crazed carnival of 2018's Avatar Country, Hunter Gatherer is a return to the heaviness of Avatar's melodic death metal roots, but this time with the finesse and ingenuity of their later material. Wormhole is doomy, Sabbath-like sludge, whereas Colossus is a lumbering 'Knot-esque chug that sees the band find a new groove, amid filthy electronics and a ghastly Circus Of Horrors chorus. Silence In The Age Of Apes and Child continue the vibe, the former combining fiendish riffery with the band's System Of A Down-style idiosyncrasies and death metal influences. In the hands of lesser bands, that scattershot approach to tone and style could come off looking faceless, but not so with Avatar. Amidst the chaos, they always sound completely like themselves.
Backxwash – God Has Nothing To Do With This Leave Hiim Out Of It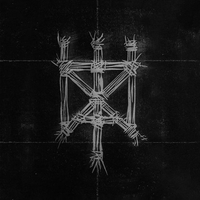 A trans, trap-metal rapper born in Zambia but based in Montreal since the age of 17, Ashanti Mutinta has crafted, with her third album, a sound that blends her loves of hip hop, industrial and metal in a way that sounds unlike anything else you'll hear this year. Black Sabbath and Nine Inch Nails meets the rage, vitriol and even sorrow of hip-hop: it's the sound of a young woman processing her lived experience as she comes to terms with her own identity. The whole thing is barely more than 20 minutes long, and yet it's packing more ideas than many bands manage in an entire career. And it's fucking brilliant
The Black Dahlia Murder – Verminous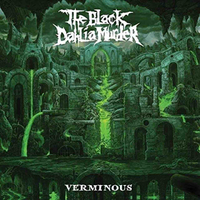 The Black Dahlia Murder have grown to become one of extreme metal's most respected bands. Verminous doesn't just uphold their quality control; it represents a band who are still evolving, possibly yet to reach their creative zenith. The opening title tracks sets out the album's stall with a barrage of riffs, blastbeats and savage vocals from the near-infallible Trevor Strnad; it's classic Black Dahlia Murder and a welcome punch to the senses. If festival slots were based on the consistency of releases, The Black Dahlia Murder would have headlined Download moons ago.
Buy from Amazon | Listen on Spotify
Bleed From Within – Fracture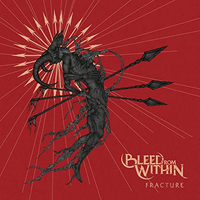 After a long hiatus in the middle of the decade, Fracture is a loud signal that Bleed From Within's comeback is to be taken incredibly seriously. Not only is it their second album in as many years; it also marks a creative high for these rejuvenated aggressors. Into Nothing is pure groove metal, flaunting an energetic bounce throughout. Fall Away edges on thrash territory, while the bridge of A Depth That No One Dares is deliciously blackened by its blastbeats and shrill screams. It keeps the melodic metalcore's core energy intact, while also opening up new, even more exciting avenues. If that adventurous spirit remains, these Lazaruses could finally reach that elusive star status.
Buy from Amazon | Listen on Spotify
Burning Witches – Dance With The Devil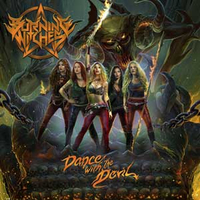 Switzerland's Burning Witches have been flying the flag for adrenaline-fuelled heavy metal since 2015, but it was 2018's Hexenhammer that made people really take notice. Since then, the band have welcomed new singer Laura Guldemond into their coven, and her histrionic snarl gives glam-smeared tracks like Dance With The Devil and Lucid Nightmare an edge that could cut steel. Brilliantly crafted, Dance With The Devil is a leather-clad triumph.
Bury Tomorrow – Cannibal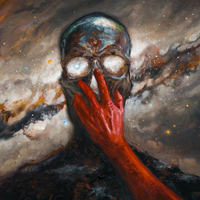 Where Bury Tomorrow raised the bar for themselves throughout with 2018's blood-curdling Black Flame, Cannibal sets it ablaze. The sheer talent and artistic wisdom it takes to produce such a towering, jam-packed album as this nearly 15 years into their career proves why the UK band are still such a formidable force in the metalcore realm today. Neatly balancing stunning melodies with teeth-clenching brutality throughout, they've made show-stopping metalcore look easy once again.

---
Carach Angren – Franckensteina Strataemontanus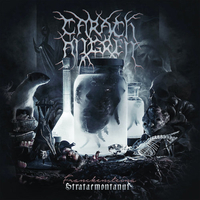 An imaginative retelling of the Frankenstein myth, Franckensteina Strataemontanus ties in timeless themes from Mary Shelley's 1816 original with the alchemical experiments of occult physician Johann Dippel (the novel's possible inspiration), plus a 1920s German serial killer, a British military campaign of WWII and a particularly cruel 13th-century Holy Roman Emperor.
It's a heady brew, mixing rich, eclectic arrangements with the more percussive, goth-industrial grooves and dark, sophisticated storytelling. Still, Scourged Ghoul Undead's depiction of a zombie child revisiting his mother proves that beneath their compositional elegance, Carach Angren are still some of metal's sickest puppies.
---
Code Orange – Underneath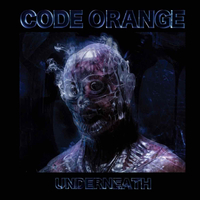 It's not always easy to define a 'perfect' record, but you have to ask yourself what you want from a heavy band in 2020. Innovation? Ambition? Something that stops heavy music from chasing its tail and genuinely moves it forward? If the answer to all and any of those is yes, then this is perfection personified. If Code Orange's last album, Forever, was their Pretty Hate Machine then Underneath is very much The Downward Spiral – a 1,000 ft neon signpost for the rest of the world to follow, the first classic record of the decade, and one that confirms its creators' position as the best band on planet Earth right now. Welcome to the future.
Cryptic Shift – Visitations From Enceladus
Brazenly starting with the 26-minute astral opus, Moonbelt Immolator, the debut full-length from aptly titled Leeds four-piece Cryptic Shift surfs on interstellar crosswinds, shifts tempos like daredevil timelords on a massive bender and temporarily peels off layers to uncover glistening terrain buried just below the bewilderingly brutal churn. it's a visionary, fully-realised assault on the senses that heralds the arrival of a bold new variation on metal.