Johnny Marr - Call The Comet
1. Rise
2. The Tracers
3. Hey Angel
4. Hi Hello
5. New Dominions
6. Day In Day Out
7. Walk Into The Sea
8. Bug
9. Actor Attractor
10. Spiral Cities
11. My Eternal
12. A Different Gun
Johnny Marr has announced a 39-date tour in support of his upcoming album Call The Comet.
The former guitarist of The Smiths will release the record on June 15 and last month premiered the single The Tracers.
The Call The Comet tour will take in shows across North America and Europe, kicking off at Nashville's Cannery Ballroom in the US on September 15 and wrapping up with a set at Manchester's O2 Apollo in the UK on November 18.
Tickets for the tour will go on sale from this Friday (June 1) while a full list of shows can be found on the tour poster below.
Speaking about his third solo album, Marr says: "Call The Comet is my own magic realism. It's set in the not-too-distant future and is mostly concerned with the idea of an alternative society.
"The characters in the songs are searching for a new idealism, although there are some personal songs in there too. It's something that people like me can relate to."
Order Call The Comet below.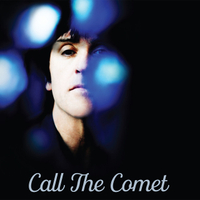 Johnny Marr - Call The Comet
Former Smiths guitarist Johnny Marr returns with his third solo album Call The Comet – the follow-up to 2013's The Messenger and 2014's Playland.