10. Conjurer – Páthos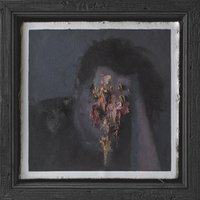 Four long years separated Conjurer's sensational 2018 debut Mire and their major label follow-up this summer, but it was more than worth the wait. While Mire was entrenched in sludge-filled riffs and explosive guitar passages to mosh to, Páthos saw the Rugby quartet tap into their post-metal side, crafting an expansive and sprawling album that was as beautiful as it was bleak.
It didn't ask for multiple listens, it demanded them, and those who took heed were treated to a wonderfully layered and textured release. As for Conjurer themselves, they were touted prior to this as one of the UK's hottest up-and-coming metal bands; with Páthos, they have established themselves as arguably the finest in the country.
9. Soul Glo – Diaspora Problems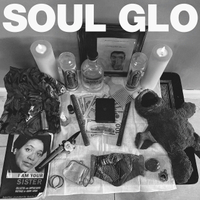 A multi-directional nailbomb detonated from within the heart of the Black experience, Soul Glo's fourth album was a riot of frayed nerves, lurching grooves and feet-to-the-fire vocals that made videogame The Floor Is Lava feel like a spa retreat.
Throughout its 12 exhilarating, densely visceral tracks, the spirit of Bad Brains was heated up to new boiling points, as the Philadelphia four-piece clattered their way through hardcore, garage punk, and bass-heavy hip hop with all the claustrophobic gravity of a dirtier This Is America and sampled spoken word.
Pierce Jordan's acute lyrics were the unblinking eye within the sonic storm, and Diaspora Problems was a heartrate-ratcheting, brake-free tour of our unstable times.
8. Clutch – Sunrise On Slaughter Beach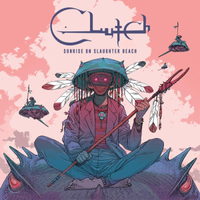 On their 13th album, the Maryland stalwarts uncorked nine salvos of pure rock fury that barely exceeded the 33-minute mark. But not a second was wasted. From the full-throttle blast of Red Alert (Boss Metal Zone) to the pulse-quickening urgency of We Strive For Excellence, Sunrise… showed that Clutch used their Covid downtime in the grooviest of ways.
Injecting hyper- addictive riffs into sleazy, mid-tempo bangers like Slaughter Beach, alongside Skeletons On Mars's immersive forays into space rock and Jackhammer Our Names' dusty Western dirge, it lacked nothing in terms of depth or variety.
Capturing the band at their sharpest and most inspired, this was a raucous backyard blowout celebrating everything we love about Clutch, while easily claiming its spot among the band's finest works.
7. A.A. Williams – As The Moon Rests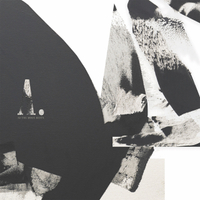 A.A. Williams' 2020 debut, Forever Blue, was an instant classic that established the singer- songwriter as a solo star shining with her own dark lustre. It was seemingly a hard act to follow, but Williams managed it effortlessly with her second studio album proper, following a lockdown covers project that had its own quirky charm.
Where both Forever Blue and Songs From Isolation explored a wide range of sounds and genres, As The Moon Rests sounded more focused. It also upped the rock element of her repertoire considerably, with carefully placed swells of distortion and fuzz.
These never drowned out the emotional content, though, and the beautiful, haunting fragility that made the debut such a special introduction very much remained.
6. Venom Prison – Erebos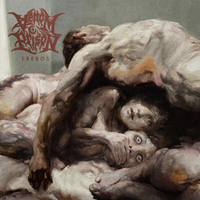 Venom Prison's fourth album was aptly named Erebos, after the representation of primordial darkness in mythology. The album contained all the rampant aggression that had helped establish the Welsh band as one of the most incendiary modern death metal outfits around, but there was also structure amid the chaos.
There were deft strokes of light and shade throughout, and Pain Of Oizys even saw Larissa Stupar venture into clean-singing territory. Lyrically they explored real-life issues through a lens of Greek mythology. Golden Apples Of The Hesperides examined social media manipulation, while Nemesis dealt with narcissistic abuse and retribution.
Elsewhere they took aim at capital punishment and the treatment of immigrants and added a poetic sheen to their righteous blazing fury.
5. Rammstein – Zeit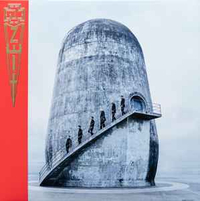 We waited 10 years for Rammstein's seventh album, Untitled. Three years later, a global pandemic forced the Berlin stadium-shaggers to act like a normal band and release the follow-up.
Slower and more rooted in the romance between Flake's keys and Till Lindemann's weathered, oaky timbre, a clutch of Zeit's tracks suggested Rammstein were growing old gracefully.
But right beside the band's humbling, mournful ruminations on ageing and death were lewd litanies affirming the benefits of big tits, raw-dogging and plastic surgery. Normal service was resumed, then. Autotuned vocals and punk chords wrangled with those unmistakable Rammstein riffs; Lügen was genuinely experimental, whereas Angst was heavier than a caravan full of regret. Zeit rubber-stamped itself (kinky) as the sextet's most consistent record since career-highlight Mutter. Groß.
4. Cult Of Luna – The Long Road North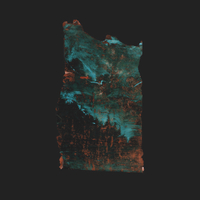 Cult Of Luna have been mining a rich seam for some time, with the likes of Vertikal and Mariner's challenging and intricately woven layers refusing to dull with the passing of time. But the astonishing depths the Swedish band uncovered on their eighth effort resulted in wealth beyond what any could have foreseen.
Distilling the classical elements into their most potent concentration and dousing them liberally over the ethereal riffs of An Offering To The Wild and the effervescent glory of Blood Upon Stone, Cult Of Luna crafted their most emotionally wrought and devastatingly gorgeous effort to date.
Months later, the road's destination still hasn't presented itself, yet each mile travelled along the unalleviated journey only heightens the senses and spectacle.
3. Ithaca – They Fear Us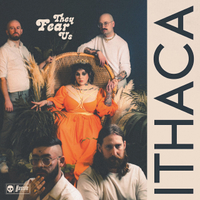 Ithaca were a promising mixture of metallic hardcore and socio-political rhetoric on their 2019 debut album, The Language Of Injury. There was an expectation that they would be able to progress further on their second record, but it's fair to say not many people anticipated the jump being quite so seismic as the results heard on They Fear Us.
Everything about Ithaca was heightened; the riffs and grooves were now heavier, catchier and more urgent, and the lyrics delved even further into the band's collective anger and frustration at the state of the world.
But it was vocalist Djamila Boden Azzouz's performance that really made jaws drop, ranging from beautiful pop melodies to scabrous screams. This was undoubtedly one of the year's very best.
2. Zeal & Ardor – Zeal & Ardor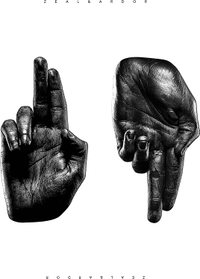 One of the hottest and most unique bands to breathe new life into metal in the last decade, Manuel Gagneux's Delta blues/black metal mash-up finally came of age this year. As wild as the previous pair of efforts were, the self-titled third album found Manuel broadening and fleshing out the sound of his creation even further.
There were elements of experimental hip hop, groove metal and a deeper and clearer understanding of the electronic elements they had always employed. What started as a joke bedroom project had now truly blossomed into a shackle-free yet explosively disciplined singular vision.
Manuel's use of wider dynamics and the ever more intense fervour of his delivery made Zeal & Ardor his most affecting and infectious album yet.