30. Blood Incantation – Timewave Zero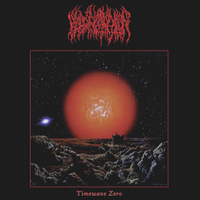 Following 2019's most hyped death metal album with an entirely ambient record was a ballsy move, but Blood Incantation pulled it off in style.
Owing more to Tangerine Dream than Morbid Angel, the two lengthy, hypnotic pieces that comprised Timewave Zero still had this Denver's quartet's distinctive melodic sensibility and idiosyncratic songwriting style all over them, revealing new layers with each spin. Don't write this off as a self-indulgent peripheral release: it was an essential pit stop on the band's cosmic voyage.
29. GGGOLDDD – This Shame Should Not Be Mine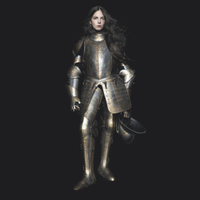 Glowering and all- consuming, This Shame Should Not Be Mine effortlessly combined post-punk, post-rock, darkwave and the ineffable industrialisation of Swans and Coil. It was as artful and inventive we'd come to expect from this Dutch act, but also one of the most intense and challenging albums you're likely to encounter.
Singer Milena Eva addressed the trauma of her rape as a teenager in a manner that was coruscatingly direct and unflinchingly confrontational, making for an album of rare and tremendous power.
28. Oceans Of Slumber – Starlight And Ash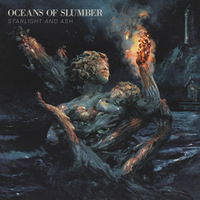 A sideways step that made perfect sense, Starlight And Ash shrugged off much of Oceans Of Slumber's extreme metal baggage and plunged deep into bruised, gothic Americana.
The Texans' fifth album was a darkly progressive feast of raw, emotional songwriting. With Cammie Beverly's mesmerising vocal performance as a riveting focal point, songs like The Waters Rising, The Hanging Tree and a startling cover of House Of The Rising Sun were the addictive first fruits of a glorious reinvention.
27. Autopsy – Morbidity Triumphant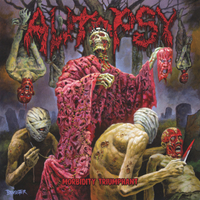 There were some fears that the last couple of (still killer) Autopsy albums in 2014 and 2015 had polished a few too many rough edges off the Oakland death metal pioneers' signature ragged and rotten caveman filth.
On their first LP for seven years, however, Autopsy's rough edges were once again jagged enough to draw blood, the solos and (gasp) melodies exuded a queasy dissonance, and an evil miasma of fetid green smoke belched from the grooves.
26. Bleed From Within – Shrine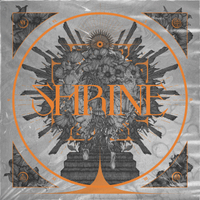 Since emerging from a four-year hiatus in 2018, Bleed From Within had been happily standing toe to toe with fellow UK metalcore heavy-hitters While She Sleeps and Bury Tomorrow. Shrine went beyond even that.
Tapping into the same rarefied air as All Our Gods Have Abandoned Us and Sempiternal, this was a scene-making achievement that should serve as a watermark of quality for years to come. Bangers like I Am Damnation, Levitate and Flesh And Stone left just about everyone chewing their dust.
25. Russian Circles – Gnosis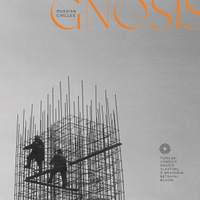 The Windy City all-instrumental specialists punched in with their heaviest and grittiest outing yet. A dauntless avalanche of a record, Gnosis messed with the classic post-rock quiet-loud-quiet dynamic, ratcheting up to near-black metal levels of intensity, with some passages more Mgła than Mogwai.
Kurt Ballou lent his unmistakeable production to the power trio's seamless flux of gargantuan riffs and crystalline arpeggios, all bound in a blissful lustre that wordlessly conjured an approaching world-ending cataclysm.
24. HEALTH – Disco4 :: Part II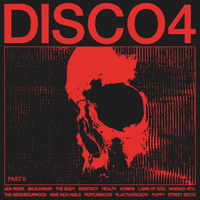 Ex-noise mongers Health had been taking an increasingly hostile approach to genre boundaries ever since 2015's Death Magic, and with their latest effort, they finally severed the limb.
Like the star-studded VIP bar in Freddy Krueger's boiler room, Disco4 :: Part II saw Nine Inch Nails, Poppy and Lamb Of God drop in for a romp between rap, metal and dark pop, yet Health's gleaming industrialism ensured this felt less a compilation, more a party with one hell of a guestlist.
23. Imperial Triumphant – Spirit Of Ecstasy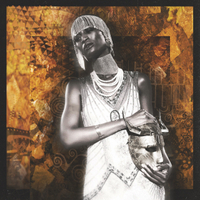 Following 2020's landmark Alphaville was never going to be easy, but New York's avant-garde, Art Deco monstrosity rose to the challenge with a bon vivant relish that bordered on the blasphemous.
Shattering death metal's parameters like so many sparkling champagne glasses, the band scythed through eight tracks of beautiful, fusion-stained hostility, ably assisted by an A-list cast of musicians that included members of Voivod, Testament, Krallice… and the one and only Kenny G.
22. Rolo Tomassi – Where Myth Becomes Memory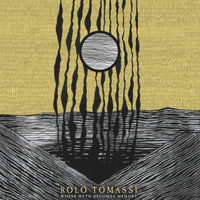 Rolo Tomassi continued to astound with their sixth full- length. A labyrinthine achievement, Where Myth Becomes Memory was able to switch between vulnerability and savagery at the drop of a hat.
The final part of a loose trilogy that explored themes of trauma, death, reconciliation and rebirth, this was the most emotionally resonant album of the band's career to date – a towering triumph that cemented Rolo Tomassi's place as one of the most creative contemporary bands in the UK.
21. Bloodywood – Rakshak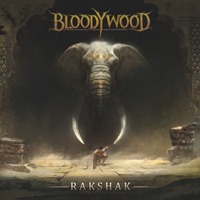 The ascendance of what began as a one-man internet parody project to international writing/recording/videoing/touring phenomenon was like something from a futuristic Philip K. Dick short story.
Led by guitarist – and former corporate legal eagle – Karan Katiyar, the Bloodywood tale has weaved distant and disparate cultures, genres and social issues together via digital age power, the culmination being Rakshak. Their first all-original-material release masterfully demonstrated that fresh metal/Bhangra/rap/rock iterations are out there in the corners of our shrinking world.