20. Malevolence – Malicious Intent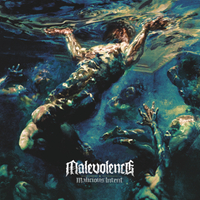 For too long Malevolence had been the bullish underdogs, always promising to give UK metal a kick in the proverbials. Malicious Intent wasn't just a winning manifesto but resulted in the Sheffield mob doing a victory lap around the stadium, merrily bouncing over the slumped, chastised forms of their doubters.
Still heavier and meaner than a granite Bowser, the likes of Armageddon and Higher Place showed loftier poise and ambition without sacrificing an ounce of the band's intractable zest.
19. Gaerea – Mirage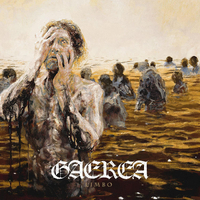 With their third album, Portugal's shrouded and anonymous metallers Gaerea unveiled a work of staggering depth and emotion. Fusing their punishing black metal assault with doomy interludes and shattering post-rock crescendos, Mirage opened a portal into a realm where sonic brutality and breathtaking beauty coalesced into eight captivating meditations on isolation and suffering.
From the bleak undertow of the title track to the stabbing riffs of Salve, Mirage radiated an exhilarating sense of vitality that found a rousing reception among critics and fans alike.
18. Coheed And Cambria – Vaxis II: A Window Of The Waking Mind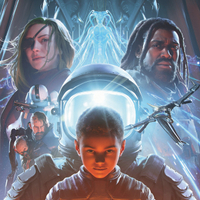 Coheed And Cambria returned to The Amory Wars story with decent results on 2018's Vaxis I: The Unheavenly Creatures, but they got their mixture of wildly bombastic prog and new wave pop hooks just right on its follow-up.
Shoulders was so massive that it was immediately catapulted toward anthemic status within the band's catalogue, and also made those famous flights of fancy feel even more spectacular when they arrived. Arguably Coheed's best album since those mid-00s glory years.
17. The Callous Daoboys – Celebrity Therapist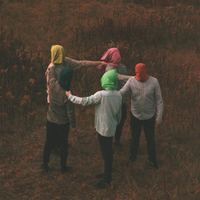 Underneath such batshit songtitles as What Is Delicious? Who Swarms? and The Elephant Man In The Room, this Atlanta rabble's second album was a scalpel unpicking American cults. Everything from Scientology to the alt-right got lambasted, inspired by frontman Carson Pace's upbringing in the Church Of Christ.
The singer roared and ranted over polyrhythmic mathcore, but also crooned baroque pop melodies on entries like Title Track. With a host of samples also tossed in, Celebrity Therapist was 37 minutes of ferociously unpredictable metal.
16. Slipknot – The End, So Far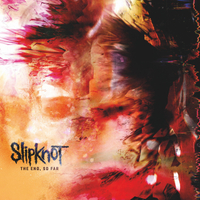 The End, So Far saw the Iowans shaking off all expectations placed upon them. The discordant sounds on opener Adderall weren't new, but its ensuing synth-driven six minutes of clean singing revealed an ambitious streak.
Tracks like H377 and Warranty showed the band's feral heart, but spinetingling choirs, space-rock inflections and ambient instrumentation now sat enticingly alongside their blastbeat-drenched counterparts. Nihilistic and unpredictable, this was Slipknot elevated and re-energised.
15. Wormrot – Hiss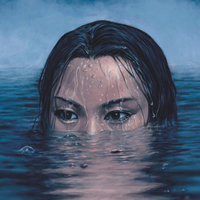 With the news that vocalist Arif Suhaimi was calling it a day, Singapore's finest hammered the lid on the era with their greatest work to date. Hiss was a slap to the ears, seething with all of grindcore's high-water marks: intricacy, velocity and brutality. But there was also attention paid to impeccable structures, hummable hooks and sonic diversity.
While the world awaits the remaining members' future moves, hordes are still bellowing the choruses to When Talking Fails, It's Time For Violence and Behind Closed Doors.
14. Watain – The Agony & Ecstasy Of Watain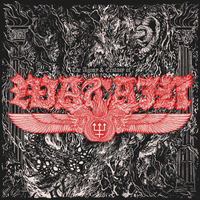 The Swedes reaffirmed their commitment to unleashing the unholy ferocity of black metal with an expansive vision that eclipsed any notion that the genre must remain fixed or predictable.
Recorded live inside an old church, The Agony… sounded its allegiance to the old school on tracks like Funeral Winter and The Howling, but it was the striking melodies, captivating time signatures and rolled-back tempos of Serimosa and We Remain that highlighted Watain's continued eminence among black metal's fiercest advocates.
13. Cave In – Heavy Pendulum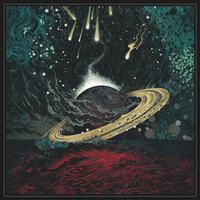 After bassist Caleb Scofield's tragic passing in a truck accident, anyone would be forgiven for assuming that Cave In were done. Instead, the New England dynamos tapped Converge's Nate Newton to man their low end, then released their most grandiose music to date.
Heavy Pendulum was a 70-minute behemoth crammed with odes to the band's fallen comrade, from using tunings he invented to lyrically lamenting his passing. Finale Wavering Angel wrapped the heartache up in a bow of harmonic riffs and Hetfieldian howls.
12. Carpenter Brut – Leather Terror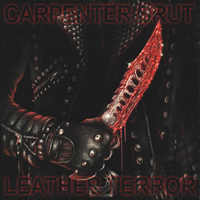 The second part of a planned trilogy that started with 2018's Leather Teeth, this was quite possibly the most metal album of the year that didn't feature guitars.
Oh, there were bits that sounded like heavily distorted guitar, but that was just Carpenter Brut mastermind and former teenage metalhead Franck Hueso pushing his synths to overdrive. He also roped in guests like Greg Puciato and Ben Koller for this second edition of his fevered darksynth slasher film that never was.
11. Machine Head – Of Kingdom And Crown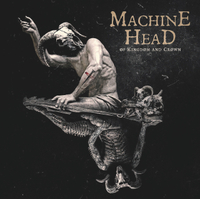 As Machine Head drip-fed fans with material from their 10th record, it swiftly became obvious that they were back to blistering top form. Of Kingdom And Crown delivered everything anyone could want from Robb Flynn's crew.
There were towering, 10-minute epics such as Slaughter The Martyr, instantly memorable anthems like No Gods, No Masters, and several of the most brutal songs the band have ever written. Sonically immaculate and laudably cohesive, it was, at the very least, their best since The Blackening.