40. Parkway Drive – Darker Still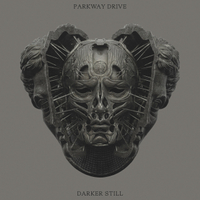 Such was the tumultuous creation of the Aussies' seventh album that they almost became metal's most high-profile casualty of the pandemic. But having regrouped and relaunched, Darker Still went from being a potential epitaph to becoming their most audacious effort.
Turning the exuberance of youth into a more refined spectacle without losing an ounce of their spite, The Greatest Fear, Soul Bleach and the awe-inspiring title track were to be some of the year's most irrepressible anthems.
39. Megadeth – The Sick, The Dying... And The Dead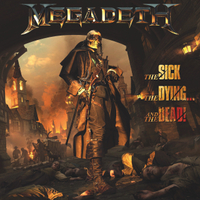 Years in the making but well worth the wait, Megadeth's 16th album felt like a rebirth. With new drummer Dirk Verbeuren powering things along, songs like Life In Hell, We'll Be Back and the monumental Night Stalkers were as sharp, smart and destructive as anything from the band's early days, and Dave Mustaine hadn't sounded this righteously venomous in years.
38. Electric Callboy – Tekkno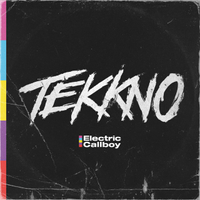 Thumping anthems. Lycra-clad videos. Tongue-in-cheek lyrics. Odes to Elton John. Welcome to Tekkno. A raucous celebration of Europop in all its uber-flamboyant glory, album number six from the German electronicore squad came front-loaded with high-energy singles, entirely unafraid to marry techno and shimmering pop punk with nu metal nuances, blood-curdling howls and blistering breakdowns.
Sitting somewhere between the dancefloor and death metal, 99- second cut Hurrikan somehow managed to make you throw shapes and fists.
37. Sumerlands – Dreamkiller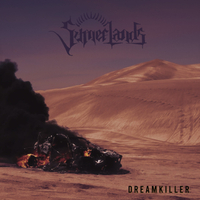 Returning way too long after their killer 2016 debut, Sumerlands surprised us all with a direction change. Dropping their doomier elements and recruiting the falsetto wail of new vocalist Brendan Radigan, they hit the gym, slathered on baby oil and donned loincloths.
This was METAL in the most traditional, melodramatic sense, with genuine heart pumping loudly within. Wanting at times for the harder edge of its predecessor, Dreamkiller elevated the band beyond nostalgia, revealing its nuances on repeat listens.
36. Nova Twins – Supernova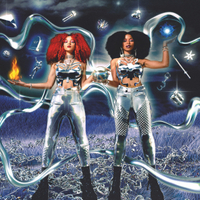 London's dynamic duo Nova Twins established themselves as heavyweights with their knockout second album. Supernova opened pits and minds, and delivered a pigeonhole-bothering, feral fusion of punk, nu metal and grime that set both the metal world and the mainstream alight.
As empowering as it was explosive, bombastic anthems like the impossibly catchy Antagonist and the patriarchy-prodding Cleopatra asserted Amy Love and Georgia South as exciting new voices with plenty to say.
---
35. Decapitated – Cancer Culture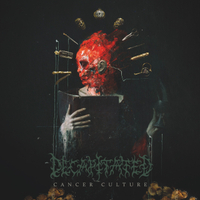 Not content with playing on Machine Head's best record in more than a decade, Vogg pushed Decapitated to new heights of ingenious brutality this year.
Even by Decapitated's face-removing standards, Cancer Culture was precise, violent and gleefully fast-as-fuck. It was also one of the Poles' most diverse efforts, with cameos from Jinjer's Tatiana Shmayluk on the ingenious Hello Death and Robb Flynn on Iconoclast adding fuel to the exploratory fire. Meanwhile, the 76-second Locked simply flayed.
34. Lamb Of God – Omens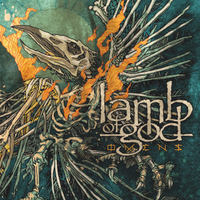 Lamb Of God's ninth album didn't stray far from the furious, face- meltingly groovy template the band have carved out over the last couple of decades, but that's OK.
The Virginian heavyweights at their pissed- off best was just what we needed in 2022. Sure, there were moments of innovation in the hardcore-indebted Denial Mechanism and the genre-spanning, pile-driving September Song, but elsewhere Omens was solid proof that there's plenty of bile-doused gas left in the tank.
33. Ozzy Osbourne – Patient Number 9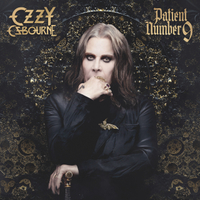 Given Ozzy's health problems and a decade- long gap since Scream, the emergence of a new solo album in 2020 was a wonderful surprise. Ozzy carried that sense of joy and enthusiasm straight into Patient Number 9, which was worth celebrating not only because the man is a living legend but because also because it was a bloody great album.
The calibre of guests helped – Clapton, Wylde, Iommi, Hawkins et al – but Oz was in fine form himself in terms of both songwriting and vocal delivery.
32. Heilung – Drif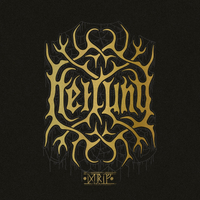 With their third studio album, this enigmatic multinational collective journeyed beyond Europe to explore the tales and rituals of other, further-flung civilisations.
What they returned with was rare and transcendental: a deep and compelling piece of work hewn from voice, bones, drums and low-key electronics that flexed, expanded and cohered into something that threatened to unlock a part of ourselves that we've all but forgotten how to use. Music for those open to new sounds, ideas and experiences, in a nutshell.
31. Lorna Shore – Pain Remains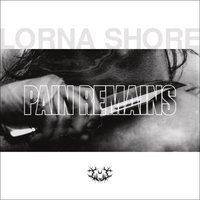 From an uncertain future to consistently sold-out venues and viral hysteria over new frontman Will Ramos's pig squeals on TikTok, Pain Remains legitimised Lorna Shore's status as deathcore's most-wanted band.
At just over an hour, and hellacious from the jump-off, the five-piece mined the very depths of their blackened souls as skull-rattling subdrops intertwined with sumptuous, orchestral-led atmospherics. Brutal and beautiful to boot, this vital fourth album not only justified the accompanying fan hype, it exceeded it.