Wolf Alice have released a video for their new single Space & Time.
The track features on the London outfit's second album Visions Of A Life, which launched last year via Dirty Hit.
Speaking about the video, vocalist and guitarist Ellie Rowsell, who directed and stars in the promo, says: "Space & Time is about being faced with life's obstacles and knowing that at some point you'll be looking back on yourself at this moment in time and it won't be as bad as it feels right now.
"If you've ever witnessed me try to make a decision you'll know this is an issue close to my heart!
"Anyway, here's a video we made for it about a girl who's made a big decision. Don't ask me what it was – I can never tell you!"
Rowsell adds: "Those of you asking me how many times I fell over however, the answer is none. Cheers."
Wolf Alice will head out on tour from tomorrow when they play at the Governor's Ball Festival in New York.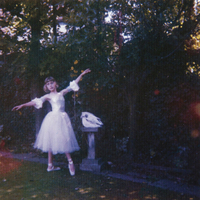 Wolf Alice - Visions Of A Life
Wolf Alice return with the follow-up to their 2015 debut album My Love Is Cool, blending elements of alt-rock, shoegaze and grunge for 12 spellbinding tracks.