Nightwish have released a live video for their 2004 track Wish I Had An Angel.
The song originally appeared on the band's fifth studio album Once, with the footage taken from the live End Of An Era package which was released today on 2CD, 3LP and Blu-ray via Nuclear Blast.
The concert film features vocalist Tarja Turunen and was captured at the Hartwall Arena in Helsinki, Finland, on October 21, 2005 – the band's final show in support of Once.
Wish I Had An Angel was the final song on the night and the last time Turunen sang with the band.
A statement reads: "It is set to give you goosebumps – yet it crowns the end of the Tarja chapter with a unique show that could hardly have been more spectacular.
"The setlist is stunning and contains 18 hymns such as the opening Dark Chest Of Wonders, Sleeping Sun, Nemo and Bless The Child, through to the final Wish I Had An Angel.
"If you do not already own this live masterpiece, you can now look forward to the extensive new edition."
End Of An Era is now available to buy. Find details below.
Nightwish - End Of An Era
1. Dark Chest Of Wonders
2. Planet Hell
3. Ever Dream
4. The Kinslayer
5. Phantom Of The Opera
6. The Siren
7. Sleeping Sun
8. High Hopes
9. Bless The Child
10. Wishmaster
11. Slaying The Dreamer
12. Kuolema Tekee Taiteilijan
13. Nemo
14. Ghost Love Score
15. Stone People
16. Creek Mary's Blood
17. Over The Hills And Far Away
18. Wish I Had An Angel
19. A Day Before Tomorrow - Documentary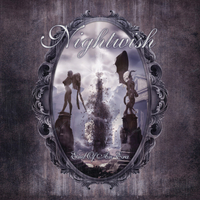 (opens in new tab)
Nightwish: End Of An Era (opens in new tab)
Nightwish's final show in support of their 2004 album Once is captured in this landmark live package – and is their last gig with vocalist Tarja Turunen.