Tides Of man have premiered their video for brand new single Mercury Fields exclusively with Prog.
The song has been lifted from the Florida outfit's new album Every Nothing, which was released back in August.
The band tell Prog: "We wanted to do a performance video that showcased the mood of the song while playing off of the colours of our previous single Static Hymn, which was done by Stephen Mlinarcnik.
"We brought this idea to the table and Freddy Marschall and Cam Simon helped bring it to life."
Every Nothing is the band's first album since 2014's Young And Courageous and is now available to purchase. Find further details below.
Tides Of Man - Every Nothing
1. Static Hymn
2. Mercury Fields
3. New Futures
4. Far Off
5. Old 88
6. Waxwing
7. Keep Telling Yourself
8. Everything Is Fine, Everyone Is Happy
9. Death Is No Dread Enemy
10. Outside Ourselves
11. Mosaic
12. Infinite Calling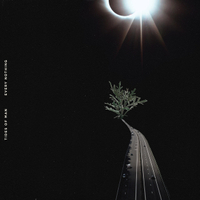 Tides Of Man - Every Nothing
Florida natives Tides Of Man return with Every Nothing – their fourth album and the follow-up to 2014's Young And Courageous. It features the singles Static Hymn and Mercury Fields.