Steven Wilson has announced that he'll release a concert film titled Home Invasion later this year.
It was recorded on the final night of his trio of shows at London's Royal Albert Hall in March this year and will launch on November 2 via Eagle Rock Entertainment on Blu-ray, DVD, Blu-ray/2CD and DVD/2CD. A deluxe 5LP vinyl set will follow in March 2019.
Wilson says: "Home Invasion captures the final night of my three night March 2018 residency at what is probably my favourite venue in the world, the Royal Albert Hall in London.
"The full performance is included, and it looks and sounds absolutely fantastic, everyone involved working incredibly hard to make this a really high quality release in all departments, and to capture the visual elements of the show – plus as you would expect with a show presented in quadraphonic sound audio options also include a surround sound mix.
"Bonus material consists of three additional songs not part of the main show: Routine, Hand Cannot Erase and Heartattack In A Layby, filmed in the empty venue during the afternoon soundcheck, as well as interview and backstage footage. Over three hours of content in total."
Wilson adds: "The CDs include the full soundtrack of the concert across two discs, while the fifth LP in the vinyl set additionally includes the three soundcheck songs as well as three songs taken from the previous night's performance: How Is Your Life Today?, Blackfield and Postcard, again none of which were performed during the filming and are therefore exclusive to the vinyl."
To mark the announcement, Wilson has shared a trailer for the release, which can be found below along with the Home Invasion cover art and pre-order details.
Wilson will head out on tour again later this year in support of his latest album To The Bone (opens in new tab). The dates will stretch into February next year.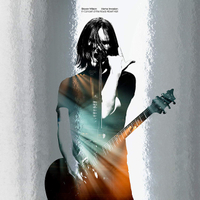 (opens in new tab)
Steven Wilson - Home Invasion (opens in new tab)
Steven Wilson documents his last of three shows at London's Royal Albert Hall from March this year with this new live package. Includes the full set plus bonus soundcheck tracks and other extras.
Steven Wilson To The Bone 2018/2019 North American & European tour
Nov 15: Vancouver Vogue, BC
Nov 17: Spokane Bing Crosby Theater, WA
Nov 18: Edmonton Union Hall, AB
Nov 19: Calgary The Palace Theatre, AB
Nov 22: Toronto Phoenix Theatre, ON
Nov 24: Hamilton The Studio At 1st Ontario, ON
Nov 25: London Music Hall, ON
Nov 27: Buffalo Town Ballroom, NY
Nov 28: Boston House Of Blues, MA
Nov 30: Philadelphia The Fillmore, PA
Dec 01: Sayreville Starland Ballroom NJ
Dec 02: Port Chester Capitol Theater, NY
Dec 03: Huntington The Paramount, NY
Dec 05: Baltimore Ram's Head Live, MD
Dec 07: Carrborro Cat's Cradle, NC
Dec 08: Asheville Orange Peel, NC
Dec 09: Atlanta Variety Playhouse, GA
Dec 10: Nashville Cannery Ballroom, TN
Dec 11: Pensacola Vinyl Music Ha, FL
Dec 13: Tampa The Ritz, FL
Dec 14: Ft lauderdale Culture Room, FL
Dec 15: Ft lauderdale Culture Room, FL
Dec 16: Ponte Verda Concert Hall, FL
Dec 19: Dallas House Of Blues, TX
Dec 20: Dallas House Of Blues, TX
Dec 21: San Antonio Tobin Center, TX
Jan 15: Lisbon Sala Tejo, PT
Jan 16: La Riveria, Madrid, ES
Jan 17: Barcelona L'Auditori, ES
Jan 19: Strasbourg Laiterie, FR
Jan 21: Nantes, Cite des Congres, FR
Jan 22: Bordeaux Theatre Femina, FR
Jan 23: Toulouse Bikini, FR
Jan 26: Rennes L'Etage, FR
Jan 27: Caen Le Cargo, FR
Jan 29: Tours Le Vinci, FR
Jan 30: Nancy L'Autre Canal, FR
Jan 31: Luxembourg Rockhal, LU
Feb 04: Munich Philharmonie, DE
Feb 05: Berlin Tempodrom, DE
Feb 07: Lodz Klub Wytwornia, PL
Feb 08: Krakow Klub Studio, PL
Feb 11: Vienna Museumsquatier, AT
Feb 13: Bologna Auditorium Marzoni, IT
Feb 14: Bergamo Teatro Creberg, IT
Feb 15: Zurich Volkhaus, CH
Feb 18: Brussels Cirque Royale, BE
Feb 20: Hamburg Mehr! Theater, DE
Feb 21: Copenhagen Royal Arena, DK
Feb 23: Stockholm Waterfront, SE
Feb 25: Helsinki House Of Culture, FI