Disney+ has become one of my go-to TV and film streaming services this year thanks to an overload of content that me and my family can't get enough of - and right now you can grab a top deal for £1.99 per month for 3 months of Disney+. Just be aware this offer will end on September 20, so be quick.
Disney+ is home to all things Disney, Star Wars, Marvel, Pixar, the Star channel and National Geographic, with some excellent shows and films to get stuck into as the nights get a bit longer.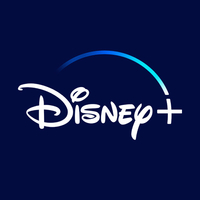 Disney+: £1.99 per month for three months
If you've been waiting to dive into the Disney universe, now's a great time. You can get access to everything Disney, Star Wars, Marvel, Pixar, Star and National Geographic through Disney+ for just £1.99 per month for three months.
Since Disney acquired the Star Wars franchise back in 2012, they've been firing out fabulous Star Wars spin-offs faster than Figrin D'an And The Modal Nodes can crank out galactic jazz standards at the Mos Eisley Cantina.
The Mandalorian, The Book Of Boba Fett, Obi-Wan Kenobi, Andor and the new Ahsoka have all been great fun and Disney+ has these series, all the classic movies and more to dive into.
Disney's Marvel content is just as generous with all the films, series and animations available to instantly stream - and they've also laid everything out in timeline order so you don't have to sit down with a notepad, pen and calculator to try and work out who did what when. You can also just casually flick through and watch what you want, and that includes the awesome Guardians Of The Galaxy: Volume 3.
The included Star channel is home to all manner of films and TV series including my new-found obsession Only Murders In The Building with Steve Martin, Martin Short and Selena Gomez. It's one of the best series I've watched in a while and all three seasons are here. If you've not watched it yet, I'm a bit jealous that you have 27 episodes to binge right from the start.
Head over to the Disney+ website just now to sign up.
This offer ends at 11.59pm BST on September 20 - and if you keep your subscription running after the three-month period, it'll then cost the Premium price of £10.99 a month. The deal is based on the current monthly price of £7.99.