Long Distance Calling have released a live video showcasing their track Trauma.
The footage was captured during the German outfit's appearance at Wacken Open Air earlier this year and has been released to mark the start of the second leg of their Boundless tour.
The run of 18 shows will get under way in Leipzig on Thursday and wrap up on December 21 in Schweinfurt.
Long Distance Calling say: "We are happy to announce our special guest Motorowl and to have this talented band with us on our journey through Europe!
"Everybody can look forward to this exciting support act, there is much to discover musically. Stay tuned."
Speaking previously about the band's latest studio album Boundless, which was released earlier this year via InsideOut Music, the band said: "We have a lot of different musical influences which have even increased over the course of the last few years, and you can definitely hear that on the album.
"I think it has become a very hard album, which maybe emphasises our metal background a little bit. On the one hand it's also experimental – you can hear a rather beat-heavy into and a lot of textures."
Find a full list of Long Distance Calling's upcoming European tour dates below.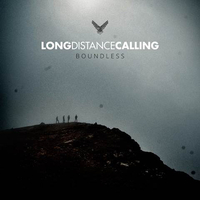 Long Distance Calling: Boundless
German outfit Long Distance Calling released their sixth studio album in January this year, which blends experimental sounds with crunching metal.
Long Distance Calling 2018 European tour dates
Nov 22: Leipzig Täubchenthal, Germany
Nov 23: Prague Club Nova Chmelnice, Czech Republic
Nov 24: Krakow Zascianek, Poland
Nov 25: Potsdam Waschhaus, Germany
Nov 29: Karlsruhe Stadtmitte, Germany
Nov 30: Pratteln Z7, Switzerland
Dec 01: Dornbirn Conrad Sohm, Austria
Dec 02: Augsburg Kantine, Germany
Dec 06: Trier Ex-Haus, Germany
Dec 07: Paris Backstage by the Mill, France
Dec 08: Hellmond Cacaofabriek, Netherlands
Dec 09: Amsterdam Melkweg, Netherlands
Dec 13: Bochum Rotunde, Germany
Dec 14: Rostock Mau Club, Germany
Dec 15: Braunschweig Eule, Germany
Dec 16: Frankfurt Zoom, Germany
Dec 20: Bielefeld Forum, Germany
Dec 21: Schweinfurt Stattbahnhof, Germany