The Sea Within
Disc 1
1. Ashes Of Dawn
2. They Know My Name
3. The Void
4. An Eye For An Eye For An Eye
5. Goodbye
6. Sea Without
7. Broken Cord
8. The Hiding Of The Truth
Disc 2
1. The Roaring Silence
2. Where Are You Going?
3. Time
4. Denise
The Sea Within have shared a second studio video showing them working on material for their upcoming self-titled debut album.
The project is comprised of Roine Stolt, Daniel Gildenlöw, Jonas Reingold, Tom Brislin and Marco Minnemann, with the new footage featuring a taste of some of the tracks from the record which will arrive on June 22 via InsideOut Music.
Guests on the album include Jon Anderson, Dream Theater's Jordan Rudess, Casey McPherson and Rob Townsend.
Watch the full video below.
Stolt says: "People have asked me how I would describe what we have done, and it is almost impossible. I would have to say it sounds like us, The Sea Within.
"Our tastes are very eclectic – from prog to jazz to classical, to heavy rock, folk, punk, electronica and pop. We all come from a different background – so here everything goes.
"This has been about putting those diverse influences into the music. I feel you'll hear all that's good about pop – with great melodies and hooks – plus the rawness of metal, improvisations, symphonic and movie soundtracks."
As for the guest musicians, Stolt adds: "We've got Jordan Rudess from Dream Theater playing piano on one song. The legendary Jon Anderson sings on another track, while 'wind ace' Rob Townsend, who plays saxophone and flute with Steve Hackett, is also on the record. Each of them brings a different flavour to the music."
The Sea Within is available to pre-order below.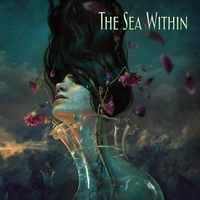 The Sea Within - The Sea Within
The art-rock collective featuring a diverse selection of musicians from the prog universe gather for this, their debut album. Guests include Jon Anderson, Jordan Rudess and Rob Townsend.