A Perfect Circle have released a video for their new single So Long, And Thanks For All The Fish.
The track features on the band's latest studio album Eat The Elephant, which launched back in April via BMG.
The Kyle Cogan-directed promo is set in an alternate 1950's suburban US neighbourhood, where dolphins are able to fly and everything seems to be burning… and it ends in suitably explosive fashion.
Watch it below.
Speaking previously about the song, frontman Maynard James Keenan said: "We all cope with the absurd in our own manner.
"The Italian side of me produces and shares wine with friends in order to feel grounded and connected in the midst of all the madness.
"But once the wine is gone, the drunk and sarcastic Irish side of me goes straight for the unreasonable jugular."
A Perfect Circle are currently on tour across the US and will return to the UK and Europe next month.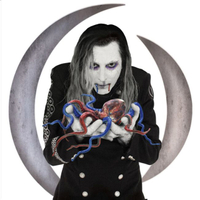 A Perfect Circle - Eat The Elephant
A Perfect Circle return with their highly anticipated new album Eat The Elephant – a departure from what fans have come to expect, perhaps, but one of this year's best.