It sometimes seems like Pearl Jam's career has run in reverse. They broke huge with their 10-million-selling debut album Ten then spent the rest of their career running away from the fame it brought.
The speed and scale of that initial success meant Pearl Jam were treated with suspicion and disdain, not least by some of their peers in Seattle. They were knocked as classic rockers in grunge clothing or, worse, bandwagon jumpers – ironic, given guitarist Stone Gossard and bassist Jeff Ament had both been members of grunge founding fathers Green River, as well as glam-grunge peacocks Mother Love Bone, whose career was curtailed by the death of their singer Andrew Wood just as the world was taking notice.
Ironically, it was everything their detractors hated about Pearl Jam that made them successful. There was an intensity and emotion to breakout songs Alive and Jeremy that connected with the record-buying public, while singer Eddie Vedder was a charismatic presence whose rich voice was charged with heart-on-sleeve honesty.
That initial rush of success proved hard to handle, and they began pushing back against it almost immediately. By the late 90s, they had more or less recused themselves from the fame game, scaling down their albums in an attempt to retain control of their career and their sanity – a path they still follow today.
Today, Pearl Jam are the great survivors of Seattle's Class Of '91 (only Mudhoney have had a similarly unbroken career).
They still tour and release albums, albeit at a lower frequency in the case of the latter, though the mantle of 'elder statesmen' doesn't really suit them – now, as then, they march to no beat other than their own.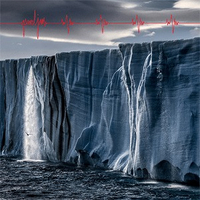 11. Gigaton (Monkeywrench/Republic, 2020)
Pearl Jam's most recent album, and their first in seven years, wasn't bad, but it sounded like the work of a band deep into middle age, its songs smoothed out by a production that favoured gloss over grit.
The scratchy funk of lead single Dance Of The Clairvoyants and Seven O'Clock's odd sonic shifts are intriguing, but the album as a whole doesn't stay close enough to familiar territory or wander far enough from it to be interesting.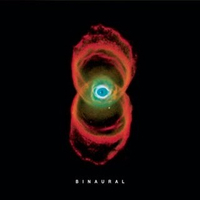 PJ's first album of the new millennium found them retreating further from their old selves, a process that had begun in earnest on 1996's No Code. Punky opener Breakerfall bristles with energy, the brooding Nothing As It Seems offers up some proper guitar heroics and Stone Gossard's Off The Grid is stripped back and strangely intriguing, but the rest of the album doesn't have the magnetism of their best work, the urgency that once drove them seemingly concentrated in their relentless gigging and the stream of in-the-moment live recordings emerged off the back of it.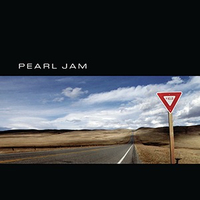 The travails of success and an ultimately unsuccessful battle with live music behemoth Ticketmaster seemed to drain Pearl Jam. Yield kicked off a run of albums that were fine if not essential.
The single Given To Fly channels the afternoon heat-haze of Led Zeppelin's Going To California before spiralling off to the heavens, though Yield is at its best at its two extremes: on the one hand is the rough-arsed garage rock of Brain Of J (as in JFK) and Do The Evolution, on the other are classic Pearl Jam slow-burners Wishlist and album highlight Low Light. The stuff is between is decent enough, but frequently forgettable – how many people can remember how Pilate and All Those Yesterdays go?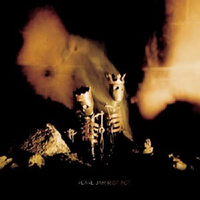 That title is a misnomer. Pearl Jam's seventh album is more subdued and insular than anything before or since, due in a large part to two tragedies that preceded it: the deaths of nine fans during their set at the Roskilde festival in June 2000 and the 9/11 attacks the following year.
There's a sense of a band shutting out the world around them and clinging onto the music to get them through it all. Love Boat Captain tempers its exhilaration with a shot of reflection ("To the universe I don't mean a thing," intones Vedder), while the stripped down Thumbing My Way sounds like its struggling to hold itself together. Even Bu$hleaguer, a takedown of then president George W Bush, sounds more resigned than angry. A tough record to find a way into.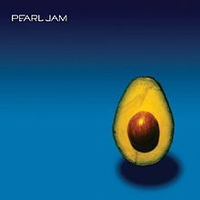 7. Pearl Jam - Pearl Jam (J Records, 2006)
The one with the avocado on the cover. In truth, the fruit was the only thing that really distinguished it from 2000's Binaural and 2002's Riot Act, a run of albums that found Pearl Jam in a holding pattern, albeit a high-quality one.
Their records were still great, but they were no longer indispensable. The opening pair of Life Wasted and World Wide Suicide were fuzzy and propulsive, while Gone provided the requisite moment of quiet reflection.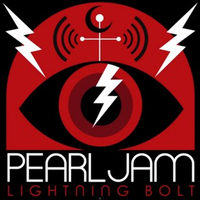 6. Pearl Jam - Lightning Bolt (J Records, 2013)
Pearl Jam's only album of the 2010s is most notable for Sirens, a chiming, unadorned love song that provided a completely different emotional punch to the great ballads of Ten, Vs. and Vitalogy. But this was more than just a one-song record.
The rocket-fuelled Mind Your Manners found Stone Gossard and Mike McCready letting loose with some unembarrassed soloing, My Father's Son benefitted from the presence of keyboard player Boom Gasper – an unofficial sixth member since Riot Act – and closing track Future carried emotional weight without being dragged under by it.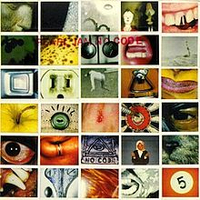 5. Pearl Jam - No Code (Epic, 1996)
Pearl Jam's fascinating, occasionally brilliant fourth album sounds like nothing they made before or since. Recorded against a backdrop of intra-band turmoil – Vedder had reportedly wrested artistic control – its default setting was low-key. But 'quiet' didn't necessarily mean 'bad'. Opener Sometimes and the Afro-beat-tinged Who You Are exuded calm beauty, while the furious Hail, Hail proved they could still crank it up.
No Code baffled many who'd bought Ten and Vs., and the band's sales took a downturn. For Pearl Jam, though, that counted as a victory.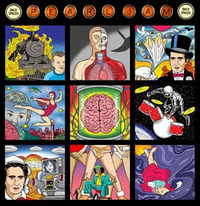 4. Backspacer (Monkeywrench, 2009)
Whatever inner turmoil plagued Pearl Jam through the 2000s had dissipated by the time they released their Backspacer. Their first Obama-era album, it rocked harder and brighter than anything they'd released before. The opening one-two-three of See My Friends, Get Some and The Fixer wore the band's status as Great American Rock Band lightly, bringing an energy and edge that had been absent on their recent albums.
Elsewhere, Just Breathe is a meditative lullaby, while the uplifting Among The Waves seemed to signify surfing disciple Vedder finally coming to terms with life: "Riding high amongst the waves I can feel like I Have a soul that has been saved". The sound of a weight lifting from their shoulders.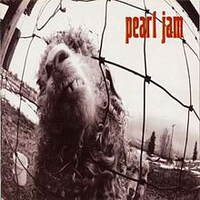 3. Pearl Jam - Vs. (Epic, 1993)
Success blind-sided Pearl Jam. As the title indicated, Vs. was the sound of band of who wanted to kick against fame. They dialled down the grand emoting. The album clanked and rattled to life with opener Go, and Blood was a blast of petulant fury that wouldn't have sounded out of place on a Nirvana album.
Yet they couldn't quite throw the baby out with the bath water. Rearviewmirror and the plaintive Elderly Woman Behind The Counter In A Small Town gave lie to the notion that Pearl Jam were anything other than an arena rock band, and a classy one at that.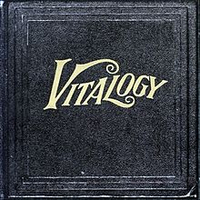 2. Pearl Jam - Vitalogy (Epic, 1994)
Three albums in, and no one hated Pearl Jam more than Pearl Jam. Vitalogy was a determined attempt to destroy everything they'd built. The only problem was that they were incapable of making a bad record.
The first single, Spin The Black Circle, was a blast of punky noise designed not to be played on the radio (it didn't work), the wheezing Bugs was crazy. But the surface abrasion of Last Exit and Corduroy couldn't hide their arena-rock hearts, while the album's triptych of slow burners – Better Man, Immortality and Nothingman – are among the best songs they've written.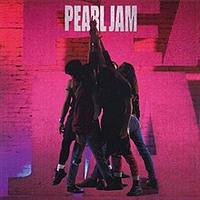 1. Pearl Jam - Ten (Epic, 1991)
Pearl Jam's debut is one of the great albums of the last 35 years. Where their peers wielded irony like a weapon, Ten wore its earnestness as a badge, yoking Eddie Vedder's magnetic intensity to songs that were anthemic (Even Flow), empathetic (Jeremy, famously inspired by a school shooting) and brooding (Black).
Their debt to the unfashionable rock bands of the past provided ammo for their detractors – Alive was snidely pegged 'the grunge Free Bird', disregarding the personal heartbreak at its core. But Ten sold in the millions and Pearl Jam had the last laugh, even if would prove to be a bitter one.