How to rewatch Glastonbury 2023
Streaming until: July 25
UK coverage: BBC iPlayer
Outside the UK: Express VPN
Glastonbury 2023 came to an end late on Sunday evening with an epic, hit-strewn set for the ages from Elton John - widely believed to be his last on UK soil, but with so much going on across the Worthy Farm site, it was pretty hard to see everything the festival had to offer.
Luckily the BBC iPlayer has archived dozens of live performances that'll be available on the streaming service until July 25, so if you were there and want to relive full sets, explore new artists or just want to have a mix of things to watch over the weeks to come, you can do just that.
How to rewatch Glastonbury 2023 in the UK
If you're based in the UK, you can rewatch Glasto free on the BBC iPlayer until July 25. But if you're going to be on holiday and still want to dive back into the action, you can use a VPN service such as Express VPN instead, which means you'll still be able to get your Glastonbury fix. More on this below.
Not only have the BBC dozens of full sets to explore, but the broadcaster also has a selection of festival sets from 2022 including Paul McCartney, Phoebe Bridgers, Elbow and more - and further highlights from previous years to gorge on.
Audio coverage for Glastonbury 2023 is also still available via BBC Sounds app. So if you were pitching a festival tent or plugging in your earplugs and missed a beat, you won't miss out this time.
How to rewatch Glastonbury 2023 outside the UK
If you're going to be outside the UK enjoying your summer holiday during the BBC's extended Glastonbury coverage you'll need to get a VPN which will enable you to change your current IP address to the one you use at home. It's not a difficult process and you can get up and running in minutes - and we we recommend using a service such as ExpressVPN.
Click on the link, download the file and install the VPN. Open it up on your device - smartphone, tablet or laptop - click on a server location, pick the stream and you'll be ready to relive all the Glastonbury action. ExpressVPN also offer a 30-day money back guarantee and an extra three months free if you sign up for a year.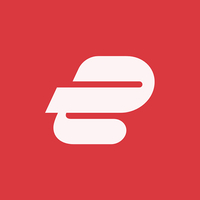 ExpressVPN: The no.1 trusted leader in VPN
ExpressVPN are our top choice when it comes to VPNs. It's easy to use and boasts strong security features. They also offer a 30-day money back guarantee and an extra three months free if you sign up for an annual subscription. Perfect for reliving Glastonbury 2023.
Glastonbury 2023: Where to start
There were so many amazing artists and music scattered throughout the long Glastonbury 2023 weekend that there are bound to be some sets you missed - despite all your best planning.
As mentioned, Elton John and his band delivered an amazing performance on Sunday evening, while Saturday night headliners Guns N' Roses gave the festival a heavy dose of rock and rattled through a number of fan-favourites including Welcome To The Jungle, November Rain and Paradise City.
The Churnups, aka Foo Fighters delighted the Worthy Park crowd with a surprise performance early on the Friday evening, which saw Dave Grohl and co barrel through an hour's worth of classics, while Royal Blood also hit the Pyramid Stage later that night.
The Louder team also enjoyed sets by The Hu, Lizzo, Slowdive, Billy Nomates, Chvurches, Sparks, Pale Waves, Cat Stevens, Caroline Polachek, Unknown Mortal Orchestra, Maggie Rogers, Warpaint, Nova Twins and Sparks. And let's not forget Rick Astley & The Blossoms wonderful tribute to The Smiths.