Trivium's Matt Heafy has had to leave the band's current North American tour to be with his pregnant wife.
Trivium are on the road with Light The Torch and Avatar – and with Heafy having to catch an emergency flight back home to Florida, Howard Jones, Johannes Eckerström and Jared Dines have stepped in at the last minute to ensure that the tour can continue.
Heavy says in a video message: "I just had to fly back unexpectedly home to Orlando. As you all know, my wife and I are expecting twins and as you also know, with pregnancy, there are no definitive answers on when things are happening – especially when it's two.
"So I had to get back. I took an emergency flight to get back home and I'm basically on watch. I know that there's still an amazing tour happening.
"It's very weird for me to be on the best North American tour of my career and then to have to fly home. The plan was, obviously, to do the entire thing but thankfully Howard Jones, Jared Dines and Johannes are all working together with Paolo, Corey and Alex to make the set happen.
"I truly believe that you guys are going to get a once in a lifetime show and I'm so upset to be missing it."
The shows in support of Trivium's latest album The Sin And The Sentence (opens in new tab) will continue in Calgary later tonight (October 26) (opens in new tab).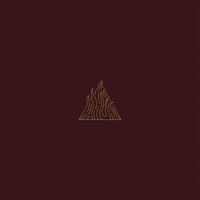 (opens in new tab)
Trivium - The Sin And The Sentence (opens in new tab)
Trivium's eighth studio album The Sin And The Sentence was released in 2017 and features tracks including Beyond Oblivion and Betrayer.