Rush's 2003 live album Rush In Rio is to be reissued on vinyl early next year.
The performance was captured at the famous Maracanã Stadium in Rio de Janeiro on the final leg of the Canadian trio's Vapor Trails tour in front of 40,000 lively and enthusiastic fans.
The reissue will be spread across four heavyweight 180g LPs and will be presented in a gatefold jacket, complete with download code.
This is the first time Rush In Rio has appeared on vinyl as it originally launched on CD and DVD and will arrive on January 18.
The package is available to pre-order exclusively through Rush's website.
Rush have been on hiatus since wrapping up their North American R40 tour in 2015, with guitarist Alex Lifeson reporting in January this year that the band were "basically done."
And, last month, bassist Geddy Lee quashed any hopes that Rush could tour again together in the future by saying there was "no chance" of that happening.
Rush's classic 1978 album Hemispheres was reissued last week to coincide with its 40th anniversary.
Lifeson, meanwhile, is currently working on a project with drummer Marco Minnemann, while Lee will publish his Big Beautiful Book Of Bass next month. Find details below.
Rush In Rio tracklist
1. Tom Sawyer
2. Distant Early Warning
3. New World Man
4. Roll The Bones
5. Earthshine
6. YYZ
7. The Pass
8. Bravado
9. The Big Money
10. The Trees
11. Freewill
12. Closer To The Heart
13. Natural Science
14. One Little Victory
15. Driven
16. Ghost Rider
17. Secret Touch
18. Dreamline
19. Red Sector A
20. Leave That Thing Alone
21. O Baterista
22. Resist
23. 2112
24. Limelight
25. La Villa Stangiato
26. The Spirit Of Radio
27. By-Tor And The Snow Dog
28. Cygnus X-1
29. Working Man
30. Between Sun And Moon
31. Vital Signs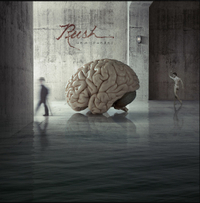 Rush: Hemispheres Special Edition
Rush's classic 1978 album Hemispheres will celebrate its 40th anniversary with this special edition. The packages will include live cuts, rare tracks and 5.1 mixes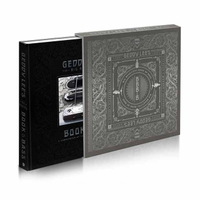 Geddy Lee's Big Beautiful Book Of Bass
The Rush bassist, vocalist and keyboardist is about to launch this book which celebrates the history of the bass. It spans 400 pages and is the perfect Christmas gift for that special Rush fan in your life