Geddy Lee has quashed any small hopes that Rush could tour again together in the future.
The band have been on hiatus since wrapping up their North American R40 tour in 2015, with guitarist Alex Lifeson reporting in January this year that Rush were "basically done."
And in a new interview with Rolling Stone, Lee echoes Lifeson's comments and says fans have "no chance" of seeing the trio tour together again.
When asked about the current status of Rush, Lee responds: "Well, I'd say I can't really tell you much other than that there are zero plans to tour again.
"We're very close and talk all the time, but we don't talk about work. We're friends, and we talk about life as friends. I can't really tell you more than that, I'm afraid.
"I would say there's no chance of seeing Rush on tour again as Alex, Geddy and Neil. But would you see one of us or two of us or three of us? That's possible."
Lee says that he's been recording bits and pieces when he's been playing in the studio, but hasn't given much thought to a possible follow-up to his 2000 solo album My Favourite Headache.
He says: "I've been so busy the past three years with the Geddy Lee's Big Beautiful Book Of Bass book project, which consumed my entire being, that I haven't been thinking about another music project at this point.
"I say that, and at the same time, another part of my brain is always thinking about another music project. But when you've spent 42 years working closely with the same people and formed the kind of bond and friendship that the three of us have had – and maintained to this day – it's a big decision and a big question what you want to do next... or if you want to do something next."
Lee's book will be published on December 4 via Harper Collins and features interviews with artists including John Paul Jones, Adam Clayton, Robert Trujillo, Bill Wyman, Les Claypool and Bob Daisley, while Lifeson also contributes to the 400-page publication.
Meanwhile, Rush's classic 1978 album Hemispheres will be reissued on November 16 to mark its 40th anniversary. Along with the original album, the new version will also include their set from the Pinkpop Festival in June 1979 along with a disc of 5.1 mixes and rare material.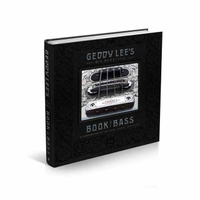 Geddy Lee's Big Beautiful Book Of Bass
The Rush bassist, vocalist and keyboardist is about to launch this book which celebrates the history of the bass. It spans 400 pages and is the perfect Christmas gift for that special Rush fan in your life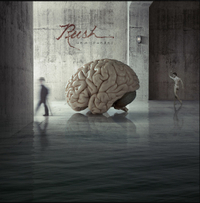 Rush - Hemispheres Special Edition
Rush's classic 1978 album Hemispheres will celebrate its 40th anniversary with this special edition. The packages will include live cuts, rare tracks and 5.1 mixes