Polish prog rockers Riverside have added four new UK dates to their successful tour in support of new album Wasteland.
The band recently played shows in Manchester and London, and will now return for four more dates next March.
They'll play Bristol, Leeds, Glasgow and Birmingham, with tickets for all four shows going on sale on Friday (November 16) at 9am GMT. Fans can sign up for pre-sale tickets here.
Following the tour, Riverside will perform on the Prog In The Park Stage at the Ramblin' Man Fair, which will take place at Mote Park in Maidstone, Kent, between July 19-21, 2019.
Speaking previously about the new album, Mariusz Duda said: "Wasteland is mostly about what's happening in the world these days but it also makes a reference to the tragedy that befell the band in 2016.
"Musically, we've returned to darker sounds but we have also turned a new page and recorded the album in a different style. It's still Riverside but expressed in a much deeper and more mature way."
He added: "Wasteland is an epic, multidimensional, poetic and very deep album. Perhaps of the once in a lifetime kind."
Riverside 2019 UK tour dates
Mar 21: Bristol SWX
Mar 22: Leeds Stylus
Mar 23: Glasgow SWG 3
Mar 24: Birmingham The Mill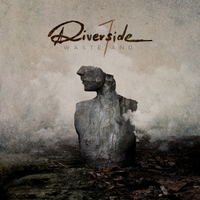 Riverside: Wasteland
Riverside released their first studio album since 2015's Love, Fear And The Time Machine in September - featuring the singles Vale Of Tears and River Down Below.