Nothing More have released a hard-hitting video for their latest single Let 'Em Burn.
The band shared a lyric video for the track back in October, but have decided to launch a video for the song in the wake of the deadly shootings that have taken place across the US in the last several years.
It was directed by Ben Roberds of Dominar Films and it shines a light on "the new norm of what's become the day-to-day life in America."
Since the promo was filmed, there have been a spate of deadly shootings across the country, including at the Pittsburgh Synagogue and at the Borderline Bar and Grill in Thousand Oaks.
Nothing More say in a statement: "Hundreds of people have been killed in mass shootings over the past several years. Almost everyone has chosen the red team or the blue team and we're stuck in this mode where we fight over political solutions instead of human solutions.
"More guns or less guns isn't the question. The real question is, why are we killing each other?"
Frontman Jonny Hawkins reports that the villain and victim narrative in the media is "so seared into our brains that we can't see straight."
He adds: "The media has become our God and we have become its bitch. We are blind to human solutions because our emotions have been glued to political problems, and it has paralysed our progress.
"Most of us know that mental health is the cause of mass shootings, yet we are obsessed with talking about the symptoms and gridlocking ourselves in political battles without proper action. It's time to find solutions. It's time to focus on mental health."
Nothing More have also revealed they'll donate $1 from each ticket sold on their upcoming North American tour to the mental health charity To Write Love On Her Arms (opens in new tab).
Those shows will take place throughout February and March, while Nothing More will return to the UK in April (opens in new tab).
The band have also partnered with voter registration website HeadCount (opens in new tab), who will have a presence at the group's shows until the end of March.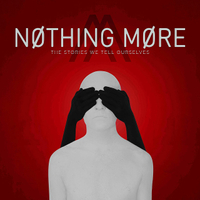 (opens in new tab)
Nothing More: The Stories We Tell Ourselves (opens in new tab)
Nothing More's fifth studio album received a total of three Grammy nominations earlier this year and have enjoyed chart success with Just Say When and Go To War.