Mushroomhead have released a video for their track Devils Be Damned.
The unsettling promo was filmed at the Ohio State Reformatory, better knows as Shawshank Prison – the main setting for classic 1994 movie The Shawshank Redemption, which starred Morgan Freeman and Tim Robbins.
The video has been released to mark the launch of their DVD Volume III, which arrived earlier today via Megaforce Records and includes "stunning new music videos, backstage antics, and exclusive never-seen-before content."
Drummer and founding member Steve "Skinny" Felton says: "Devils Be Damned was filmed at the Mansfield Prison which is also the prison where the movie The Shawshank Redemption was filmed. So there's a cool backstory there.
"There's a scene in the video where the little girl is crawling through the tunnel – that's the same tunnel that Tim Robbins crawled through at the end of the movie – you know, the whole 'Andy Dufresne, who crawled through a river of shit and came out clean on the other side' line. That's the same tunnel she crawled through."
Mushroomhead will kick off their Summer Of Screams tour tonight at the Emerson Theater in Indianapolis. Find a full list of tour dates below.
Mushroomhead Summer Of Screams 2018 tour dates
Aug 17: Indianapolis Emerson Theater, IN
Aug 18: Pittsburgh Rex Theater, PA
Aug 19: Toronto Rockpile West, ON
Aug 21: Manchester Bungalow, NH
Aug 22: Poughkeepsie The Chance, NY
Aug 23: Virginia Beach Shaka's, VA
Aug 24: Spartanburg Groundzero, SC
Aug 25: Huntsville Sidetracks Music Hall, AL
Aug 26: New Orleans Southport Music Hall, LA
Aug 28: Houston Underground, TX
Aug 29: Austin Come and Take It Live, TX
Aug 30: Laredo Ethos Live, TX
Aug 31: Fort Worth The Rail Club, TX
Sep 02: Los Angeles 1720, CA
Sep 04: Orangevale The Boardwalk, CA
Sep 05: Portland Dante's, OR
Sep 06: Seattle El Corazon, WA
Sep 07: Billings Pub Station, MT
Sep 08: Salt Lake City The Complex, UT
Sep 09: Denver Roxy Theater, CO
Sep 11: Merriam Aftershock, KS
Sep 12: Waterloo Spicoli's, IA
Sep 13: Minneapolis Skyway Theatre, MN
Sep 14: Ringle Q & Z Expo Center, WI
Sep 15: Chicago Patio Theater, IL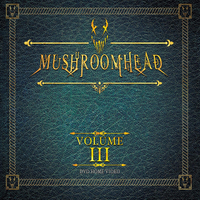 (opens in new tab)
Mushroomhead - Volume III (opens in new tab)
The latest addition to Mushroomhead's DVD collection will feature new music videos, backstage footage and previously unseen content.