Bury Tomorrow have released a video for their brand new track The Age.
The song has been taken from the band's upcoming album Black Flame, which will arrive on July 13 via Music For Nations.
Speaking about the track, the band say: "The Age is pushing the boundaries of our melodic side. We wanted to make a driving powerful song.
"Lyrically it draws from the reflections of how destructive the human race is – it would be better to burn it all and start over because nobody has listened to the warning signs.
"The message and meaning is juxtaposed from the sonic melodic elements."
Bury Tomorrow have also lined up five UK dates for December, where they'll be joined on the road by 36 Crazyfists and Cane Hill. Find details below.
Bury Tomorrow - Black Flame tracklist
1. No Less Violent
2. Adrenaline
3. Black Flame
4. My Revenge
5. More Than Mortal
6. Knife Of Gold
7. The Age
8. Stormbringer
9. Overcast
10. Peacekeeper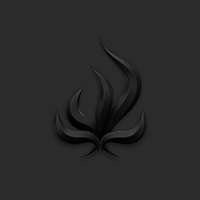 Bury Tomorrow - Black Flame
British outfit Bury Tomorrow return with Black Flame, their fifth studio album, featuring the ferocious new single The Age. Not to be missed!