Between The Buried And Me - Automata II
1. The Proverbial Bellow
2. Glide
3. Voice of Trespass
4. The Grid
Between The Buried And Me have revealed details on the second part of their Automata double album.
Automata I launched back in March, with frontman Tommy Rogers explaining the decision to split the record into two separate releases.
He said: "Our music is dense and our albums are very long, so we want to give people two separate moments to dive in this year and explore new music that we've put our entire being into."
Now, Between The Buried And Me have announced that Automata II will arrive on July 13 via Sumerian Records.
Rogers says: "Holding our tongues for Automata II was challenging. We worked so hard on these songs and finally we get to release the other half of this material to the world!
"I think this is some of the best material we've ever released. It's a result of everything we've been striving for up to this point. There are plenty of twists, turns and bizarre moments, but there is also a lot of beauty in the music and the story.
"Automata is now complete and our antagonist found his version of home and peace. We are all in this together."
Bassist Dan Briggs adds: "Automata II sees us at our most dynamic and most creative. It feels like turning a page into a whole new terrain and us working all these years together to arrive at this point. It's quirky, adventurous, melodic, dark and full of theatrics."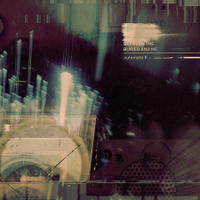 Between The Buried And Me - Automata II
The second part of Between The Buried And Me's ambitious double album is now complete, with the band once again bringing their intricate musicianship to the masses.