Toundra have announced a UK and European tour for early next year.
The Spanish instrumental outfit will play a total of 25 shows, kicking off in Toulouse on February 3 and wrapping up with a performance in Montpellier on March 1.
Toundra have lined up the tour in support of their latest studio album Vortex, which was released earlier this year via InsideOut Music.
Guitarist Esteban Girón says: "2019 couldn't start any better. We will keep on presenting Vortex all across Europe with this run, the first we do with Sound Of Liberation, which is also great stuff.
"We are looking forward to all the adventures we are going to have during the upcoming months. A month on the road is the best thing in the world!"
Find a full list of Toundra's 2019 dates below.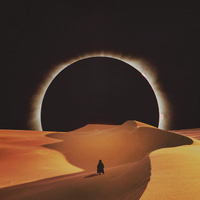 Toundra: Vortex
Spanish instrumental outfit Toundra return with their fifth studio album, Vortex, which was named after the Vortex Surfer Musiklub in Siegen – a small town in Germany.
Toundra 2019 European tour dates
Feb 03: Toulouse Le Rex de Toulouse, France
Feb 04: Bordeaux Void, France
Feb 05: Nantes Le Ferrailleur, France
Feb 06: Paris Backstage, Franc
Feb 07: Coventry The Phoenix, UK
Feb 08: London The Black Heart, UK
Feb 09: Bristol The Old England, UK
Feb 12: Brussels Magasin 4, Belgium
Feb 13: Cologne Helios 37, Germany
Feb 14: Nijmegen Merleyn, Germany
Feb 15: Groningen Vera, Germany
Feb 16: Siegen Vortex, Germany
Feb 17: Berlin Cassiopeia, Germany
Feb 18: Copenhagen Stengade, Denmark
Feb 19: Hamburg Molotow, Germany
Feb 20: Hannover Bei Chez Heinz, Germany
Feb 21: Stuttgart Schocken, Germany
Feb 22: Winterthur Gaswerk, Switzerland
Feb 23: Insbruck PMK, Austria
Feb 24: Parma Splinter, Italy
Feb 25: Salzburg Rockhouse, Austria
Feb 26: Vienna Viper Room, Austria
Feb 27: Munich Feierwerk, Germany
Feb 28: Martigny Caves Du Manoir, France
Mar 01: Montpellier Secret Place, France