We're reaching the endgame for Prime Day 2023 and many of the biggest deals have been and gone, but that doesn't mean there aren't some utterly fantastic savings still to be had. Amazon UK just published the top 100 most popular deals of Prime Day so far, and while you probably don't give two craps about floor steamers or face serums, there are definitely some ace offers if you want to overhaul your home entertainment setup or save a few quid on booze.
Here, I've handpicked 9 deals that I think are genuinely great, that I've used personally and that I reckon the average Louder reader would get a kick out of. We've got everything from a 4K streaming stick and great value PS5 bundle, to litres of rum and a seriously trick shaver that will tame even the prog-iest of beards.
We've used price check site camelcamelcamel.com to review price history on all these products too, and in some cases the deals represent the lowest price ever for that product.
For more music-centric gear you can check out our favourite Prime Day music deals here, and if you're in the mood for adding to your record collection we have a dedicated Prime Day vinyl deals page with some serious chunky savings on classic albums and big boxsets.
Remember that the majority of these deals will be stock limited and will end come midnight tonight, so let's get into it before you miss out…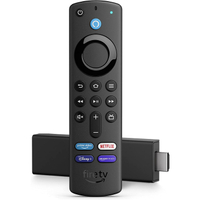 Fire TV Stick 4K: Was £59.99, now £34.99
Stream all your favourite TV shows and streaming services - including Netflix, Disney+, Now TV and Prime… obvs - straight from this discrete stick, which is compatible with any 4K TV with a spare HDMI port. The bundled remote is also Alex voice-controlled so you can just ask it what you want to cue up next rather than waste energy using your fingers. While this isn't the lowest price we've seen, this is the first significant price drop since November 2021.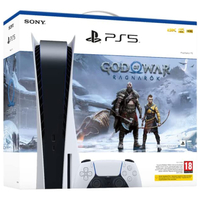 PS5 God Of War Ragnarok bundle: £539.99, £435.99
Save 16% on this PS5 bundle complete with the excellent God Of War Ragnarok viking adventure game, which was awarded 4.5/5 by sister site GamesRadar. The console itself needs no introduction, delivering the most power and best visuals in the game. If you're yet to upgrade to a next gen console, now is a good time, especially with this being the lowest price yet for this particular bundle.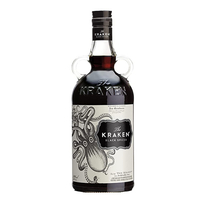 Kraken rum, 1 litre: Was £33.50, now £23.45
Here's a tasty drop to keep you and your pirate friends happy through the summer, as Amazon have cut 30% from the price of a litre of Kraken black spiced rum. This works great in a cocktail or over ice. The cheapest this bottle has been is £20, but at just a few quid more this is still a great deal is rum is your drink of choice.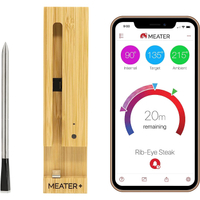 MEATER Plus smart meat thermometer: £119, £83.30
The secret to perfectly cooked, E-Coli-free al fresco meat is to monitor the temperature carefully. This wireless thermometer connects to your phone and helps you keep tabs on the internal temperature of your meat for absolute perfection every time you fire up the grill. What's more, this is the lowest price it's ever been.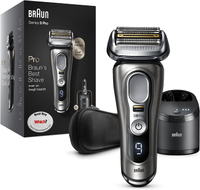 Braun Series 9 Pro shaver: Was £539.99, now £224.99
There's nothing wrong with putting a little effort into personal grooming and, while us metalheads can be a furry bunch, a little trim every now and then doesn't go amiss. For the ultimate in luxury shaves, the Series 9 Pro is tough to beat, with smooth gliding, precision trimming. Ours is still going strong a few years down the line. The lowest this has been is £199.99, but what's £25 amongst friends?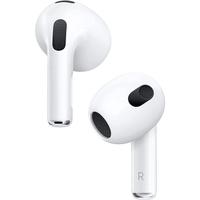 Apple AirPods (3rd gen): Were £189.99, now £139
Amazon are marking Prime Day by cutting the price on the very popular Apple AirPods (3rd gen) by 22%. These earbuds shine when paired with Apple Music, but even if you're rocking one of the other music streaming services, you'll find these still perform brilliantly. Battery life is around the six-hour mark and they come with a Lighting Charging Case which boosts their performance to a total of 30 hours.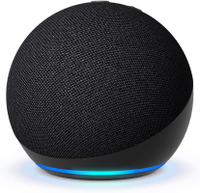 Echo Dot (5th Gen): Was £54.99, now £21.99
Amazon's Echo speakers represent one of the easiest and most affordable ways to make your home 'smart'. Use them for everything from controlling smart lighting to controlling the temperature of your home, or simply ask it for a weather forecast or to play your latest nu-metal playlist. Even better, right now you can bag 4 months of Prime Music for free if you're a new Prime member. This is the best price it's ever been, with the last price drop stopping at £26.99 back in December 22.
Explore more Prime Day sales
Jump straight to the best deals on Amazon UK