Monuments have announced that they'll head out on the road across the UK and Europe later this year in support of their new album Phronesis.
The follow-up to 2014's The Amanuensis is set to arrive on October 5 via Century Media Records, with the live dates taking place throughout October and November.
Vola, who will release their new studio album Applause Of A Distant Crowd on October 12 (opens in new tab), will support on select dates.
Speaking about Phronesis, which includes the single A.W.O.L (opens in new tab), Monuments said: "The word 'phronesis' was a big part of society and philosophy in ancient Greece. Phronesis is wisdom, but a really specific type of wisdom to do with oneself.
"Wisdom on your practical actions, good judgement, being excellent in character, practical wisdom. Learning what to do and what not to do based on experience, being mindful of everything around you. Something that, at times, all of us can be pretty terrible at."
Further support artists will be announced in due course. Find a full list of dates below.
Monuments - Phronesis
1. A.W.O.L.
2. Hollow King
3. Vanta
4. Mirror Image
5. Ivory
6. Stygian Blue
7. Leviathan
8. Celeste
9. Jukai
10. The Watch
Monuments 2018 UK and European tour dates
Oct 04: Guildford The Boileroom, UK *
Oct 05: Cologne Euroblast Festival, Germany
Oct 06: Aarau Kiff, Switzerland
Oct 07: Karlsruhe Substage, Germany
Oct 08: Munich Backstage, Germany
Oct 12: Vicenza CS Bocciodromo, Italy
Oct 13: Milan Circolo Svolta, Italy
Oct 14: Bologna Alchemica Music Club, Italy
Oct 15: Vienna Arena, Austria
Oct 17: Zagreb Mocvara, Croatia
Oct 19: Sofia Universiada Hall East, Bulgaria
Oct 20: Bucharest Quantic Club, Romania
Oct 21: Cluj Napoca Form Space, Romania
Oct 22: Budapest Robot, Hungary
Oct 23: Warsaw Poglos, Poland
Oct 24: Berlin Bi Nuu, Germany
Oct 25: Hamburg Kaiserkeller, Germany
Oct 28: Roeselare De Verlichte Geest, Belgium
Oct 29: Nijmegen Doomroosje, Netherlands
Oct 30: Paris Backstage By The Mill, France
Oct 31: Nantes Scene Michelet, France
Nov 01: Haarlem Patronaat, Netherlands
Nov 02: Worthing Bar 42, UK
Nov 03: Leeds Damnation Fest, UK+
Nov 04: Cardiff The Globe, UK
Nov 05: Glasgow G2, UK
Nov 06: Belfast Foundry, UK
Nov 07: Dublin Voodoo Lounge, Ireland
Nov 08: Manchester Fac251, UK
Nov 09: London The Dome, UK
Nov 11: Bristol MacMillan Fest, UK +
* Monuments only
+ Monuments and Vola only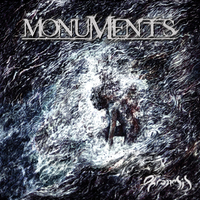 (opens in new tab)
Monuments - Phronesis (opens in new tab)
Phronesis is the follow-up to Monuments' 2014 album The Amanuensis and features the lead single A.W.O.L. The UK outfit will tour in support of the record across Europe later this year.