Whether you're into Motörhead or Manilow, music is the gift that just keeps on giving. This is especially true if you subscribe to Amazon Music Unlimited, which gives you access to 100 million ad-free songs, along with playlists and podcasts, across a range of devices. If you're yet to sign up, Amazon is currently offering a amazing three months of Amazon Music Unlimited absolutely free, enabling you to listen to your heart's content and save a few bucks in the process. Could this be a sign of more great Black Friday streaming deals to come?
This is an exciting deal, as the trial period is usually only one month, which is barely enough time to explore the vast archive of music (blimey, you'd struggle to get through Neil Young's back catalogue in that period) and get to grips with the app. We should add that this time-limited offer can only be redeemed by new subscribers to Amazon Music, and once the trial period is up, you'll start getting charged at the usual rate.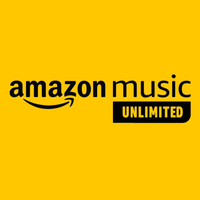 Amazon Music Unlimited: 3 months completely free
For a limited period (which Amazon hasn't specified), you can enjoy a three-month trial of Amazon Music Unlimited without paying a penny. This is two months longer than the usual one-month trial period, giving you more time to decide whether you want to sign up for a paid subscription. If you decide not to, it's easy to cancel, or you'll start paying the $10.99/£10.99 monthly fee ($9.99/£9.99 per month for Amazon Prime members) automatically. Undecided, you can read our full Amazon Music Unlimited review here.
Once upon a time, the only way you could hear music was by going to your local record store and buying a physical copy. Thanks to streaming services like Amazon Music Unlimited, though, listening to your favorite artists, or discovering new ones, has never been easier (or cheaper). Accessible from a range of devices, including your smartphone, tablet, laptop or Amazon speaker, this vast platform contains around 100 million ad-free songs, covering just about every genre. Want to hear some skiffle? Amazon will have it. Fancy delving deep into some death metal? Search and ye shall find.
Whether you want to play individual songs, listen to whole albums, hear a curated playlist or even kick back with your favourite podcast, Amazon Music Unlimited has you covered. And since the service supports HD and spatial audio, you can be sure of hearing your chosen content in the best possible quality.
Amazon Music Unlimited usually costs $10.99/£10.99 per month or $9.99/£9.99 for Amazon Prime members. At the end of your 3 month trial you'll need to decide whether to cancel or start paying full whack.
There are stacks of great discounts on music gear to be had right now, from turntables and headphones to vinyl and merchandise. We're rounding up all the best ones on our Black Friday music deals page.