Disturbed have revealed the names of the cities they'll visit on their upcoming UK and European tour.
They've given the name of 18 locations, but stopped short of revealing dates and venues on the run of live shows in support of upcoming studio album Evolution.
It's set to arrive on October 19 via Reprise Records, with the band releasing the singles A Reason To Fight and Are You Ready from the follow-up to 2015's Immortalized.
Find a full list below – and let's hope that they reveal further details soon, as we can't wait to see them live again.
Speaking previously about the new record, that band said: "It is with tremendous pride, joy, and anticipation that we look forward to sharing the next chapter in the creative life of Disturbed with the world.
"This record is truly unique, and very special to us, and we can only hope that upon listening to it, that the world will feel the same.
"The record showcases the most adventurous and eclectic combination of musical styles and moods that we've ever attempted in our careers. Each song truly has its own identity, feel, and power."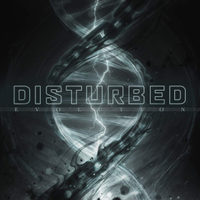 Disturbed - Evolution
Disturbed are back with their new album Evolution - the highly anticipated follow-up to 2015's Immortalized featuring the lead tracks Are You Ready and A Reason To Fight.
Disturbed Evolution tour
Barcelona, Spain
Madrid, Spain
Berlin, Germany
Cologne, Germany
Hamburg, Germany
Munich, Germany
Glasgow, UK
Manchester, UK
London, UK
Copenhagen, Denmark
Stockholm, Sweden
Oslo, Norway
Amsterdam, Netherlands
Luxembourg
Milan, Italy
Paris, France
Vienna, Austria
Zurich, Switzerland
Disturbed - Evolution
1. Are You Ready
2. No More
3. A Reason To Fight
4. In Another Time
5. Stronger On Your Own
6. Hold On To Memories
7. Savior of Nothing
8. Watch You Burn
9. The Best Ones Lie
10. Already Gone
Deluxe bonus tracks
11. The Sound of Silence [Live] (Featuring Myles Kennedy)
12. This Venom
13. Are You Ready (Sam de Jong Remix)
14. Uninvited Guest