Disturbed have released a stream of their new single A Reason To Fight.
It's the latest track taken from the band's upcoming album Evolution, which is set to arrive on October 19 via Reprise Records.
A Reason To Fight follows Are You Ready which the band revealed in August.
Check it out below.
Speaking about the follow-up to 2015's Immortalized, Disturbed said in a statement: "It is with tremendous pride, joy, and anticipation that we look forward to sharing the next chapter in the creative life of Disturbed with the world.
"This record is truly unique, and very special to us, and we can only hope that upon listening to it, that the world will feel the same.
"The record showcases the most adventurous and eclectic combination of musical styles and moods that we've ever attempted in our careers. Each song truly has its own identity, feel, and power."
They reported that the writing and recording sessions were an "emotional and magical experience" and added: "Influenced by some of the great classic rock records of our youth, it is an experience unlike anything we've previously created.
"Its time is drawing near for the world to finally hear what is undoubtedly the most daring record of our lives."
Evolution is available for pre-order. Find further details below.
Disturbed - Evolution
1. Are You Ready
2. No More
3. A Reason To Fight
4. In Another Time
5. Stronger On Your Own
6. Hold On To Memories
7. Savior of Nothing
8. Watch You Burn
9. The Best Ones Lie
10. Already Gone
Deluxe bonus tracks
11. The Sound of Silence [Live] (Featuring Myles Kennedy)
12. This Venom
13. Are You Ready (Sam de Jong Remix)
14. Uninvited Guest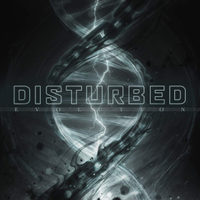 (opens in new tab)
Disturbed - Evolution (opens in new tab)
Disturbed are back with their new album Evolution - the highly anticipated follow-up to 2015's Immortalized featuring the lead tracks Are You Ready and A Reason To Fight.