David Crosby will tour across Europe this summer, it's been announced.
He's lined up a total of 14 dates which will kick off at the Once In A Blue Moon Festival in Amsterdam on August 25 and conclude with a set at London's O2 Shepherd's Bush Empire on September 16.
Crosby will be touring in support of his 2017 album Sky Trails, which came quickly after the release of 2016's Lighthouse.
He's currently on tour across the US with keyboardist and vocalist James Raymond, guitarist Jeff Pevar, bassist Mai Agan, drummer Stevie D and keyboardist and vocalist Michelle Willis.
Crosby says: "If there is one thing I know, it's that music is a healing force – something we really need more of right now.
"So I've decided to hit the road again this May with my amazing band, affectionately known as the Sky Trails Band.
Tickets are available via Crosby's website, with the exception of the London show, which are available from Ticketmaster.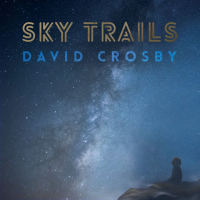 David Crosby - Sky Trails
The 2017 album came hot on the heels of 2016's Lighthouse and includes a cover of Joni Mitchell's Amelia, plus a song co-written with Michael McDonald.
David Crosby & Friends 2018 European tour
Aug 25: Amsterdam Once In A Blue Moon festival, Netherlands
Aug 27: Copenhagen DR Koncerthuset, Denmark
Aug 29: Stavanger Konsertthus, Norway
Aug 30: Bergen Grieghallen, Norway
Sep 01: Oslo Konserthus AS, Norway
Sep 02: Trondheim Olavshallen, Norway
Sep 04: Karlstad CCC, Sweden
Sep 05: Gothenburg Konsertuset, Sweden
Sep 08: Antwerp Open Air Theatre, Belgium
Sep 09: Paris L'Olympia, France
Sep 11: Milan Teatro Dal Verme, Italy
Sep 13: Rome Auditorium Parco Della Musica, Italy
Sep 15: Manchester Palace Theatre, UK
Sep 16: London O2 Sheperd's Bush Empire, UK